Through community education, political action, anti-oppressive organizing and community-building, the Food Justice Project seeks to challenge and transform the globalized, industrial, corporate-driven food system and promote existing alternatives.
Food Justice Project meetings are 3rd Tuesday of the month, 6:30 - 8:30pm at CAGJ's Office, 1322 S Bayview St., Seattle, WA 98144. Contact fjp@cagj.org for more info.
New to the Food Justice Project?
Volunteer orientations are held from 6pm-6:30pm on the 3rd Tuesday of each month, right before Food Justice Project (FJP) meetings. Come to learn more about the Food Justice Project, our current campaigns, and ways you can get involved. The 6:30pm FJP meeting directly after gives you an opportunity to meet current organizers and get involved straight away!
Please RSVP to a future orientation by emailing us first at fjp@cagj.org.
What we do
Community-based workshops and "teach-outs" educating people on food justice & sovereignty issues and encouraging people to take action.
"Our Food, Our Right: Recipes for Food Justice" is CAGJ's educational book in two editions, with recipes, how-to, and essays on food politics, justice, and sovereignty. A great teaching resource!
Mobilizing our members and the public for a fair food system.
Take action to support these campaigns and food sovereignty everywhere!
We organize and support campaigns in solidarity with local family farmers and food producers, farmworkers, for the right to good food, food chain workers, and food justice globally!
Add yourself to the FJP listserv and get meeting & event announcements, and a few food justice resources/articles from around the region and around the world (1-2 posts a week) by clicking here!
Still need to know more? Check out this YouTube video slideshow about Food Justice Project Teach-Outs and CAGJ's publication, "Our Food, Our Right: Recipes for Food Justice"
Recent updates and actions:
---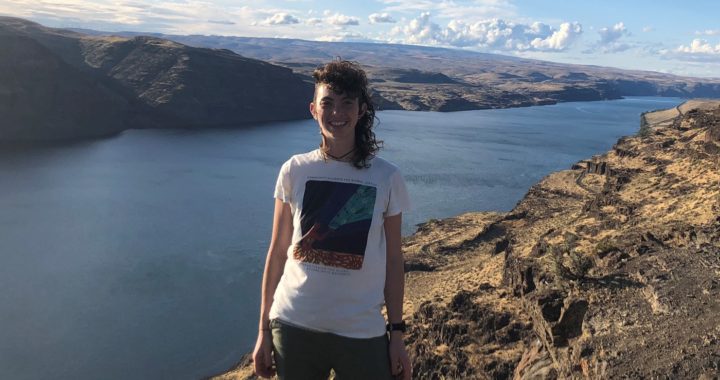 Dear CAGJ Community,
I am writing to let you know that I am leaving CAGJ; my last day will be Friday, March 20. It is with many big feelings that I share this news. I love and care deeply about CAGJ and the direction the organization is going. My gratitude overflows for all of the people who make our work possible. Thank you so much to each of you for the various ways you contribute to CAGJ: volunteering your time, donating your money, fundraising with us, stepping into leadership roles, taking risks, sharpening your political analysis, contributing your skills, opening your homes, bringing your art, pushing staff and members to grow, demonstrating resilience, dreaming what is possible, and making organizing for food sovereignty truly a joy. We ask a lot of you all – and you really show up!
The past nearly 3.5 years that I've been CAGJ's Organizing Director have been transformative for me. I moved to Seattle for this position, not knowing much of what I was getting into, other than some trusting relationships through the movement and awe for the organizing legacies of this place. I knew I'd be co-leading our local and global grassroots solidarity organizing, but did not know this would result in such deep and meaningful relationships with CAGJ members, committee leaders, and our Food Justice Project and AGRA Watch partners. Not to mention some incredible organizing experiences, beautiful and bold actions, inspiring community events, and so many rich political education discussions. I've gotten to participate in movement-building spaces, travel to meet with our partners in Kenya, be a part of our acceptance in the Alliance for Food Sovereignty in Africa in Senegal, and launch new programs like Rise Up! Summer School. The list could go on. I will probably be reflecting for many years about all that we achieved together during my time at CAGJ.
I want to shout out to my fierce, brilliant, and multi-talented co-pilot, Heather Day. If you're reading this, can you just give her a little fist pump in the air? I am so grateful for our collaboration, through challenges and fun times. Heather's steadfast dedication has guided CAGJ from its founding. The 20th anniversary celebration of the people's shut-down of the World Trade Organization this past November was a humbling moment for me, recognizing the privilege it is to stand on the shoulders of the creative, radical organizers who birthed CAGJ out of that political moment for the global justice movement, and have helped identify our strategies and priorities since.
Being in this position through the whirlwinds of this political moment and rise in fascism has pushed me to deepen my own practice of anti-racism and anti-oppression, and to move CAGJ into a process of reflection and visioning around this as well. I am leaving CAGJ feeling very confident in our current strategic assessment and planning process leading to exciting outcomes and recommitment to racial equity in our vision, strategies, and campaigns.
For my next direction, I'll be joining the team of Working Washington/Fair Work Center as the Director of Strategic Partnerships and Community Education. I'm thrilled to move into labor justice and workers' rights organizing more directly – and know our movements are deeply connected. I look forward to continuing to organize for justice alongside all of you.
I'll also continue playing music in my klezmer band, Shpilkis, and hope to put more time into developing our music and going on tour. Check us out, and come see us play around town!
I want to stay connected with this community! You can reach me at my personal email: similan7@gmail.com.
Being staff in an organization that protests the Gates Foundation has been pretty damn rad. Don't forget to recruit me to future actions! 😉 I certainly hope to engage with CAGJ when appropriate after my transition. CAGJ will always be a political home for me.
With my love, gratitude, and solidarity,
Simone
P.S. I am excited to become a monthly Sustainer of CAGJ! As a parting gift, will you get ahead of our April Membership Month fundraising and join me? Sign up to give here! And save the date for SLEE Oct 17, I'll be there!