Through community education, political action, anti-oppressive organizing and community-building, the Food Justice Project seeks to challenge and transform the globalized, industrial, corporate-driven food system and promote existing alternatives.
Food Justice Project meetings are 3rd Tuesday of the month, 6:30 - 8:30pm at CAGJ's Office, 606 Maynard Ave S #102, Seattle, WA. Contact fjp@cagj.org for more info.
New to the Food Justice Project?
Volunteer orientations are held from 6pm-6:30pm on the 3rd Tuesday of each month, reight before Food Justice Project (FJP) meetings. Come to learn more about the Food Justice Project, our current campaigns, and ways you can get involved. The 6:30pm FJP meeting directly after gives you an opportunity to meet current organizers and get involved straight away!
Please RSVP to a future orientation by emailing us first at fjp@cagj.org.
What we do
Community-based workshops and "teach-outs" educating people on food justice & sovereignty issues and encouraging people to take action.
"Our Food, Our Right: Recipes for Food Justice" is CAGJ's educational book in two editions, with recipes, how-to, and essays on food politics, justice, and sovereignty. A great teaching resource!
Mobilizing our members and the public for a fair food system.
Take action to support these campaigns and food sovereignty everywhere!
We organize and support campaigns in solidarity with local family farmers and food producers, farmworkers, for the right to good food, food chain workers, and food justice globally!
Add yourself to the FJP listserv and get meeting & event announcements, and a few food justice resources/articles from around the region and around the world (1-2 posts a week) by clicking here!
Still need to know more? Check out this YouTube video slideshow about Food Justice Project Teach-Outs and CAGJ's publication, "Our Food, Our Right: Recipes for Food Justice"
Recent updates and actions:
---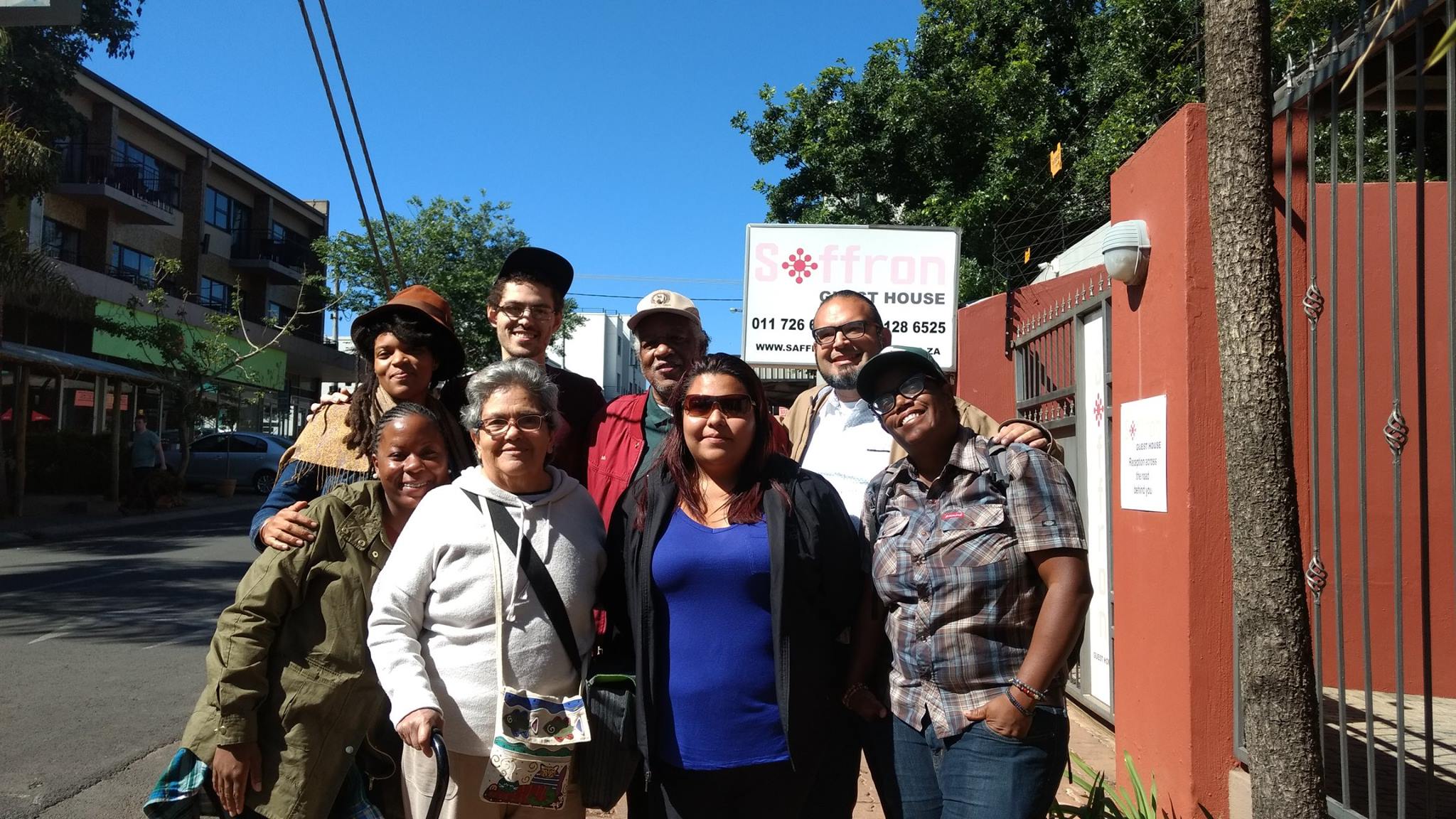 With Dean Jackson, Urban Farmer, and Edgar Franks, Farmworker Organizer
FREE! Dinner will be provided.

Location: New Hope Baptist Church,

124 21st Ave, Seattle, WA 98122



Please join us for a shared meal, and to hear from two local food organizers who recently traveled to South Africa with 5 other farmers and farmworkers from the US to exchange experiences with their counterparts involved in social movements promoting food sovereignty.
Dean Jackson is the co-founder and Executive Director of Hilltop Urban Gardens (HUG in Tacoma), and Edgar Franks is an organizer with Community to Community in Bellingham. Dean and Edgar will share photos, stories, and reflections on the impact of this experience on their lives.

More about the Exchange: In October 2017, a delegation of seven African American, Latinx, and Mexican farmers and farmworkers participated in the second South Africa-US Agroecology Exchange. For 10 days, the delegates visited the provinces of Gauteng, Limpopo, and the Western Cape to meet with small farmers, farmworkers, Agroecologists, and organizers in the Food Sovereignty movement. Together they learned and exchanged social, political, and technical aspects of Agroecology. The 2017 Agroecology Exchange was co-organized by CAGJ/AGRA Watch, WhyHunger (NY), and Farmworker Association of Florida – all US Food Sovereignty Alliance members – and South Africa-based Surplus Peoples Project.

For more info, call or email CAGJ: 206.405.4600, contact_us@cagj.org

AGRA Watch is a grassroots, Seattle-based campaign of Community Alliance for Global Justice. We challenge the Bill and Melinda Gates Foundation's questionable agricultural programs in Africa, including its Alliance for a Green Revolution in Africa (AGRA). Learn more about AGRA Watch: cagj.org/agra-watch/