Through community education, political action, anti-oppressive organizing and community-building, the Food Justice Project seeks to challenge and transform the globalized, industrial, corporate-driven food system and promote existing alternatives.
Food Justice Project meetings are 3rd Tuesday of the month, 6:30 - 8:30pm at CAGJ's Office, 1322 S Bayview St., Seattle, WA 98144. Contact fjp@cagj.org for more info.
New to the Food Justice Project?
Volunteer orientations are held from 6pm-6:30pm on the 3rd Tuesday of each month, right before Food Justice Project (FJP) meetings. Come to learn more about the Food Justice Project, our current campaigns, and ways you can get involved. The 6:30pm FJP meeting directly after gives you an opportunity to meet current organizers and get involved straight away!
Please RSVP to a future orientation by emailing us first at fjp@cagj.org.
What we do
Community-based workshops and "teach-outs" educating people on food justice & sovereignty issues and encouraging people to take action.
"Our Food, Our Right: Recipes for Food Justice" is CAGJ's educational book in two editions, with recipes, how-to, and essays on food politics, justice, and sovereignty. A great teaching resource!
Mobilizing our members and the public for a fair food system.
Take action to support these campaigns and food sovereignty everywhere!
We organize and support campaigns in solidarity with local family farmers and food producers, farmworkers, for the right to good food, food chain workers, and food justice globally!
Add yourself to the FJP listserv and get meeting & event announcements, and a few food justice resources/articles from around the region and around the world (1-2 posts a week) by clicking here!
Still need to know more? Check out this YouTube video slideshow about Food Justice Project Teach-Outs and CAGJ's publication, "Our Food, Our Right: Recipes for Food Justice"
Recent updates and actions:
---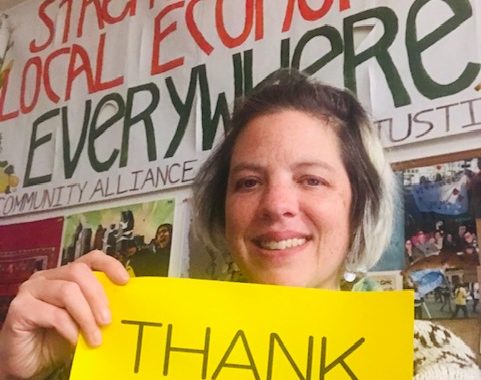 Happy New Year!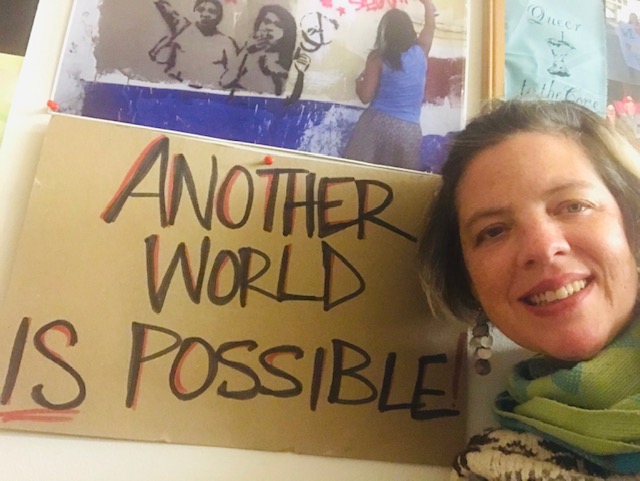 It has been a month since CAGJ celebrated the 20th anniversary of the World Trade Organization (WTO) protests with a day-long forum, art-making, movement-building workshops, a street party and after-party. It was so much fun! Read all about it, and check out photos and videos! Those events filled me with energy to continue fighting for justice in this coming year, when we need to harness the best of ourselves to create hope for a better future.
I want to express my deep gratitude to all of CAGJ's supporters! The seeds of CAGJ were planted in the fertile ground of the people's uprising against the WTO, which was an exhilarating, hopeful time. In the streets of Seattle, we saw the power of people organizing collectively, and against seemingly impossible odds we succeeded in changing the dominant neoliberal free-market narrative – we broke the "Washington Consensus".
As you know, CAGJ continues to fight harmful corporate policies and dominant narratives today, while supporting exciting new visions like the Green New Deal. Please give generously to help CAGJ keep up the fight in 2020!
As I helped shepherd the process of organizing our WTO+20 events this past year, I reflected often on how I became the person I am today because of my involvement in 1999. In the months leading up the protests, I learned so much by participating in the Direct Action Network as a CISPES organizer (Committee in Solidarity with the People of El Salvador). And I could feel myself changing during that week of being out in the streets, every day, witnessing people willing to put their bodies on the line, and stand up to robo-cops, all with creative and strategic brilliance. My heart sang, it opened, it flexed, it reached for a new way of being in this world.
It has been such a privilege to help create Community Alliance for Global Justice, and honor the history of 1999 through ongoing campaigning and efforts to build a community of solidarity. Your support today means the world to me, and helps CAGJ play our part in building our collective future.
There is no doubt that we have a huge challenge before us in 2020. CAGJ will do everything we can to lift our collective spirits, identify strategic actions everyone can take, and speak truth to power, just like we have over the past 19 years.
Your year-end gift of $20 per month, or whatever amount you can afford is greatly appreciated, thank you!
In solidarity!
Heather Day, CAGJ Director
P.S. You can Venmo us @CAGJ-Seattle or mail a check to our office: 1322 S Bayview St, Suite 300, Seattle WA 98144. Thank you!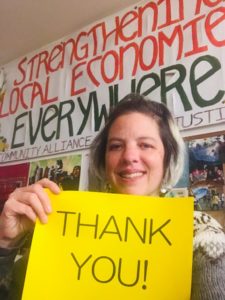 ​