Through community education, political action, anti-oppressive organizing and community-building, the Food Justice Project seeks to challenge and transform the globalized, industrial, corporate-driven food system and promote existing alternatives.
Food Justice Project meetings are 3rd Tuesday of the month, 6:30 - 8:30pm at CAGJ's Office, 606 Maynard Ave S #102, Seattle, WA. Contact fjp@cagj.org for more info.
New to the Food Justice Project?
Volunteer orientations are held from 6pm-6:30pm on the 3rd Tuesday of each month, reight before Food Justice Project (FJP) meetings. Come to learn more about the Food Justice Project, our current campaigns, and ways you can get involved. The 6:30pm FJP meeting directly after gives you an opportunity to meet current organizers and get involved straight away!
Please RSVP to a future orientation by emailing us first at fjp@cagj.org.
What we do
Community-based workshops and "teach-outs" educating people on food justice & sovereignty issues and encouraging people to take action.
"Our Food, Our Right: Recipes for Food Justice" is CAGJ's educational book in two editions, with recipes, how-to, and essays on food politics, justice, and sovereignty. A great teaching resource!
Mobilizing our members and the public for a fair food system.
Take action to support these campaigns and food sovereignty everywhere!
We organize and support campaigns in solidarity with local family farmers and food producers, farmworkers, for the right to good food, food chain workers, and food justice globally!
Add yourself to the FJP listserv and get meeting & event announcements, and a few food justice resources/articles from around the region and around the world (1-2 posts a week) by clicking here!
Still need to know more? Check out this YouTube video slideshow about Food Justice Project Teach-Outs and CAGJ's publication, "Our Food, Our Right: Recipes for Food Justice"
Recent updates and actions:
---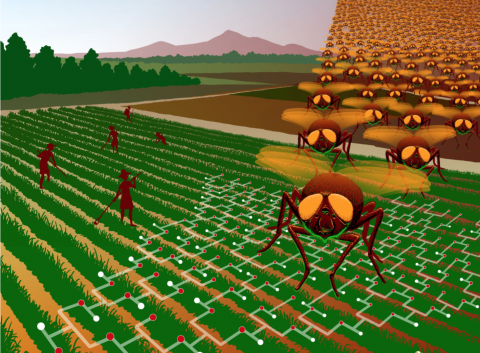 TUES Jan 15, 2019 6:30 – 8:30PM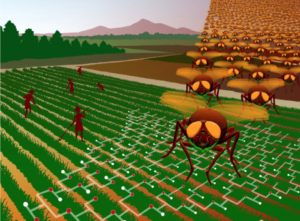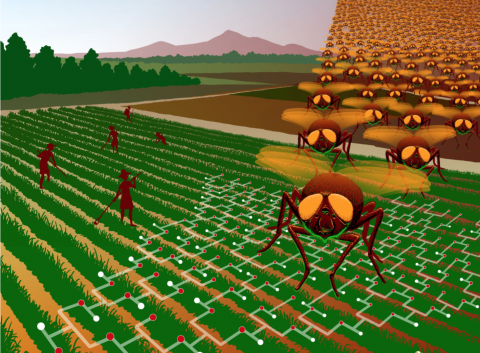 You are Invited to a Food Justice Project Discussion!
What are Gene Drives?
Controversy erupted on the international stage at the recent UN Meetings on Biological Diversity, where civil society groups including CAGJ called for a global moratorium on any release of engineered gene drives, citing the need to apply the precautionary principle. But what are gene drives, and how could they affect our food and farming systems? And what is their connection to GE mosquitoes, soon to be released in Burkina Faso?
We will gather to lo try to answer these questions together with members of CAGJ's AGRA Watch program. Participants are encouraged to read the following pieces to have some background, but all are welcome, regardless of your knowledge of this topic!
If you wish to delve deeper into the topic, please see resources below.
DETAILS
LOCATION: 412 Maynard Ave S – Homestead Community Land Trust graciously allows us use of their office.
POTLUCK: Please bring food or drink to share, if you are able.
RSVPs appreciated! Email us – fjp@cagj.org
See you soon!
Kelly & Alanna, Food Justice Project Co-Chairs
---
Resources: Gene Drive Technology
Statements:
Press Releases:
Articles:
Reports:
Videos: