Through community education, political action, anti-oppressive organizing and community-building, the Food Justice Project seeks to challenge and transform the globalized, industrial, corporate-driven food system and promote existing alternatives.
Food Justice Project meetings are 3rd Tuesday of the month, 6:30 - 8:30pm at CAGJ's Office, 1322 S Bayview St., Seattle, WA 98144. Contact fjp@cagj.org for more info.
New to the Food Justice Project?
Volunteer orientations are held from 6pm-6:30pm on the 3rd Tuesday of each month, right before Food Justice Project (FJP) meetings. Come to learn more about the Food Justice Project, our current campaigns, and ways you can get involved. The 6:30pm FJP meeting directly after gives you an opportunity to meet current organizers and get involved straight away!
Please RSVP to a future orientation by emailing us first at fjp@cagj.org.
What we do
Community-based workshops and "teach-outs" educating people on food justice & sovereignty issues and encouraging people to take action.
"Our Food, Our Right: Recipes for Food Justice" is CAGJ's educational book in two editions, with recipes, how-to, and essays on food politics, justice, and sovereignty. A great teaching resource!
Mobilizing our members and the public for a fair food system.
Take action to support these campaigns and food sovereignty everywhere!
We organize and support campaigns in solidarity with local family farmers and food producers, farmworkers, for the right to good food, food chain workers, and food justice globally!
Add yourself to the FJP listserv and get meeting & event announcements, and a few food justice resources/articles from around the region and around the world (1-2 posts a week) by clicking here!
Still need to know more? Check out this YouTube video slideshow about Food Justice Project Teach-Outs and CAGJ's publication, "Our Food, Our Right: Recipes for Food Justice"
Recent updates and actions:
---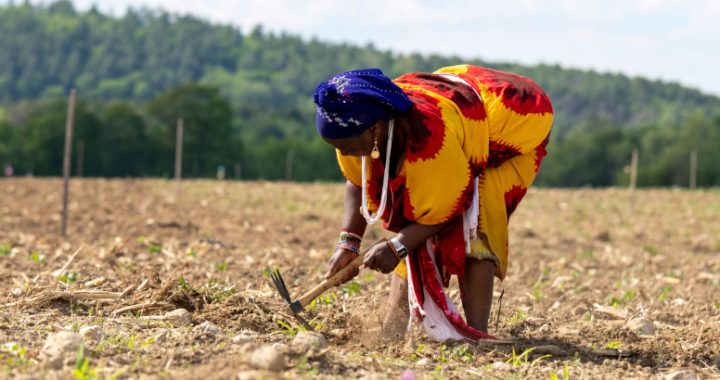 Happy World Food Day!  On behalf of the US Food Sovereignty Alliance, we are thrilled to award the 12th Food Sovereignty Prize to Somali Bantu Community Association of Maine and the All Nepal Peasants' Federation! CAGJ is very proud to have been awarded Honorable Mention the first year the Prize was awarded, to La Via Campesina. Please share widely.
FOR IMMEDIATE RELEASE
Contact: Andrew Kang Bartlett, Presbyterian Hunger Program (PCUSA)
Phone: (502) 608-5023
Email: andrew.kangbartlett@pcusa.org
As COVID unfolds into hunger crisis, prize recognizes transformative solutions
Twelfth Annual Food Sovereignty Prize honors the Somali Bantu Community Association of Maine and the All Nepal Peasants' Federation
LOUISVILLE, KY, October 16, 2020 — As the COVID-19 pandemic adds 83–132 million people to the world's hungry this year, the Food Sovereignty Prize highlights grassroots efforts meeting urgent needs while advancing transformative solutions. Organized by the US Food Sovereignty Alliance (USFSA), the Food Sovereignty Prize is announced on World Food Day. The Food Sovereignty Prize is recognized as a counterweight to the World Food Prize, which critics decry for its singular focus on food production based on Green Revolution approaches.
As explained by Lisa Griffith of the National Family Farm Coalition, a USFSA member organization, "Even before the pandemic struck last winter, global hunger had risen by 60 million people over the past five years, with 750 million people experiencing severe food insecurity in 2019, while most commodity crops have reached record production levels. As COVID-19 spread around the globe, it was community efforts – not the industrialized food system – that distributed food and protected farm and food workers. The World Food Prize perpetuates the myth that an industrialized system can produce its way out of hunger when a just and sustainable food system is what is truly needed."
The 2020 Food Sovereignty Prize awardees are the Somali Bantu Community Association (SBCA) of Maine and the All Nepal Peasants' Federation (ANPFa). The Somali Bantu Community Association's Liberation Farms have served as a lifeline of food and financial security to more than 200 refugee farmers whose communities are disproportionately hit by both COVID and hunger, while also serving the broader community, including provision of fresh, healthy foods to local schools. According to Jennifer Taylor of Lola's Organic Farm in Georgia, also of the USFSA, "While leading the way in food systems transformation in Maine, the Somali Bantu Community Association has confronted both the pervasive structural racism exposed by the Black Lives Matter movement as well as inhumane immigration policies coupled with anti-immigrant sentiment. Particularly inspiring is SBCA's new Little Jubba Central Maine Agrarian Commons, an innovative model of collective land ownership and farming, inspired by the traditional Somali ishkashito model of cooperative sharing."
Standing at over two million members, the All Nepal Peasants' Federation is also on the cutting edge of food systems transformation. Just as SBCA is working to dismantle racism in the food system and beyond, ANFPa is working to dismantle casteism, as well as sexism and ageism, with special branches dedicated to the empowerment of Dalits ("untouchables" in the caste system), women and youth. Recognizing the realization of human rights as essential to ending hunger, ANFPa has played an active role in Nepal's democratization process, achieving the enshrining of food sovereignty in the country's new constitution. Nepal is now one of several countries in the world to have adopted food sovereignty into law, and ANPFa has been leading national efforts on implementation. ANFPa has also been active in COVID relief efforts, including distribution of relief materials, coordinating with local governments on managing food supplies, and policy advocacy work.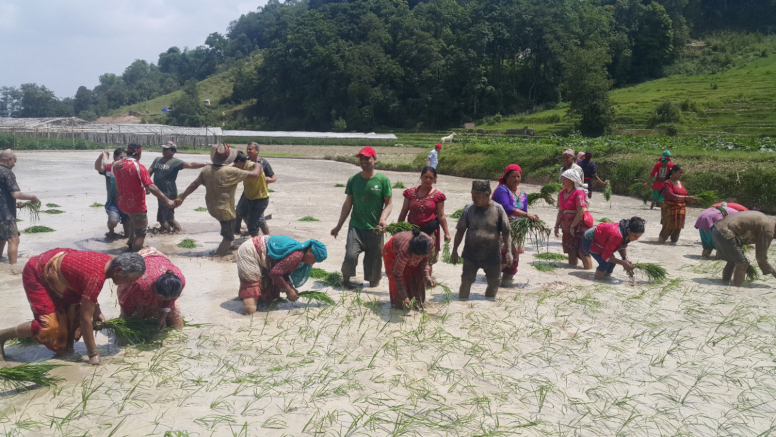 The Food Sovereignty Prize's focus on collective action and movement building stands in stark contrast to the World Food Prize, according to Chung-Wha Hong of USFSA member Grassroots International, who adds: "In the face of COVID, social movements have been the most effective first responders, especially among communities most overlooked by governments, while also making visionary demands to overcome the structural injustices driving hunger."
The Somali Bantu Community Association and All Nepal Peasants' Federation will be recognized at a virtual ceremony in early December, which will be open to the public. Further information on the honorees and the award ceremony are forthcoming at www.usfoodsovereigntyalliance.org and www.facebook.com/USFoodSovAlliance.
About the US Food Sovereignty Alliance
The US Food Sovereignty Alliance (USFSA) is a US-based alliance of food justice, anti-hunger, labor, environmental, faith-based and food producer groups that upholds the right to food as a basic human right and works to connect our local and national struggles to the international movement for food sovereignty. The Alliance works to end poverty, rebuild local food economies and assert democratic control over the food system, believing that all people have the right to healthy, culturally appropriate food produced in an ecologically sound manner. Learn more at usfoodsovereigntyalliance.org.
Learn more about Somali Bantu Community Association in the USFSA Food Sovereignty Stories video series!

Accessing Land for Sustainable Agriculture and Cultural Identity for Somali Bantu Immigrant Communities
http://usfoodsovereigntyalliance.org/accessing-land-for-sustainable-agriculture-and-cultural-identity-for-somali-immigrant-communities/
###