Meet some of our CAGJ activists!
Staff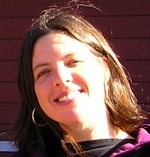 Heather Day, Executive Director.
Heather co-founded CAGJ with others who helped organize the 1999 WTO protests, and were inspired to build a membership based, multisectoral organization for global justice in Seattle. She was co-chair of the Board for many years before becoming CAGJ's Director in 2007. Heather has a Masters in Geography from the UW; her research focused on how the Free Trade Areas of the Americas was defeated by activists collaborating transnationally in the Hemispheric Social Alliance. She has also been active in CISPES for many years – Committee in Solidarity with the People of El Salvador. Heather loves her job and is inspired by CAGJ's amazing activists! Contact Heather at
heather@cagj.org
.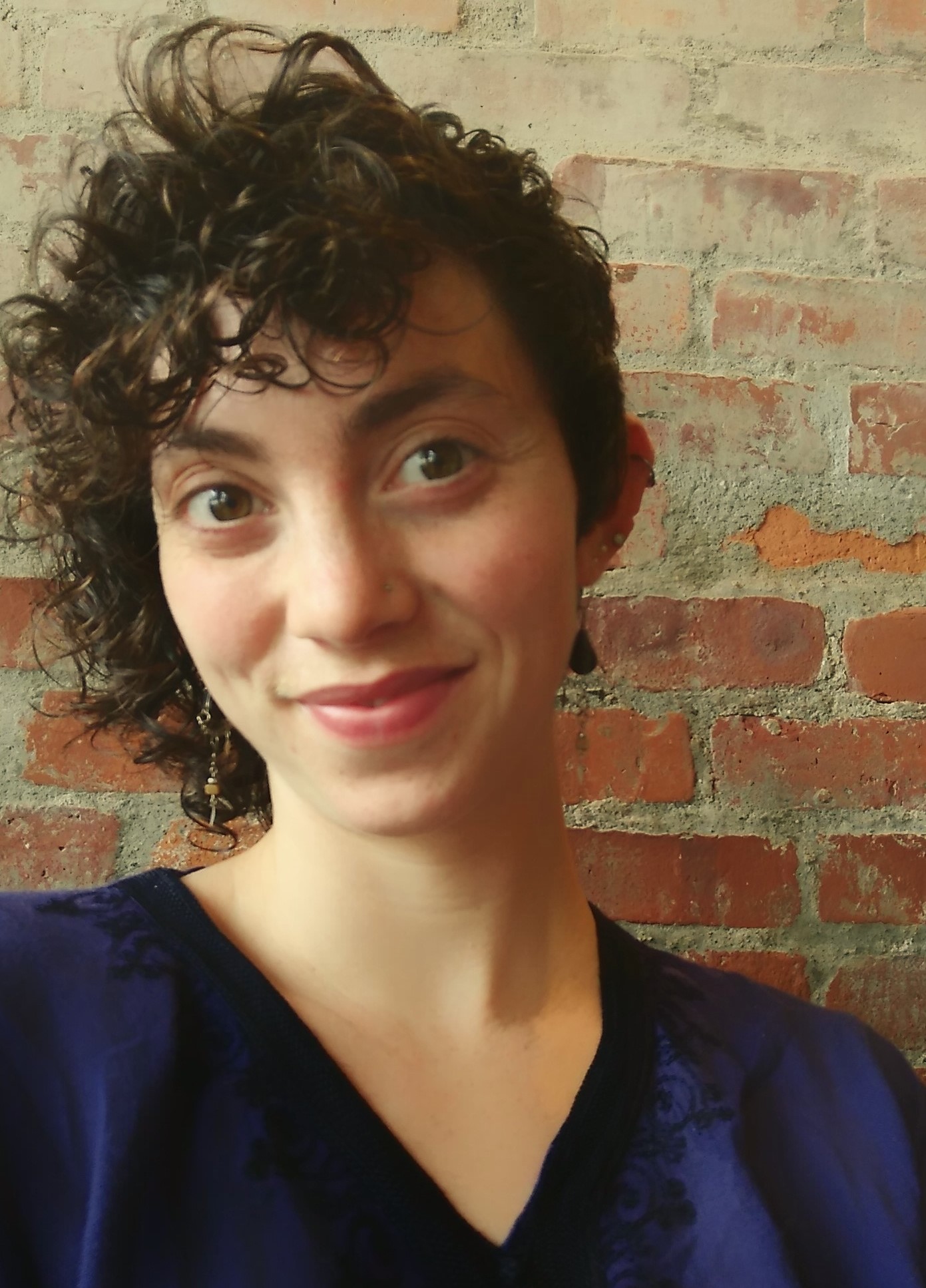 Simone Adler, Organizing Director.
Simone has worked in local and global movements for land and food sovereignty, water rights, economic justice, and toward collective liberation and solidarity between struggles. They have both facilitated and is engaged in movement-building dialogue on race, class, and gender intersecting with environmental and human rights issues. Previously, Simone coordinated a program on food sovereignty and land rights with Other Worlds, supporting campaigns in Haiti and Honduras. In this role, they also had the opportunity to interview several of our African partners for the African Seed and Food Sovereignty article series. They researched and advocated with International Rivers and the Borneo Project in campaigns against large dams, for indigenous peoples' rights, and for community resistance to land-grabs. Simone has a B.A. in International Relations and French from Bennington College, with a focus on global water access and policy. Simone is inspired by grassroots organizing and is excited to be a part of the CAGJ team! Contact Simone at
simone@cagj.org
.
Volunteers: Here are a few profiles of core volunteers from the past few years!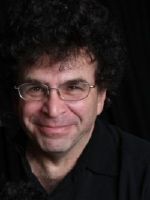 Bill Aal
is Co-Chair of AGRA Watch, and a co-founder of CAGJ. He is deeply involved in social and environmental justice work with a particular focus on agricultural sustainability and social healing. He joined forces with Margo Adair as co-director of Tools for Change whose mission is: "To bring History, Heart Spirit, Vision and Values into the Center of Public Life." Versed in opening the imagination, awakening people's best thinking and inspiring group transformation, Aal works with group reflection to unleash collective genius in organizational settings. He has consulted with a wide variety of social and environmental groups in Washington and around the US. Bill was an active board member of the Washington State Sustainable Food and Farming Network for ten years and was a board member of the Western Sustainable Agriculture Working Group. He is co-founder of Riseup.net which builds computer-based communications networks for activists.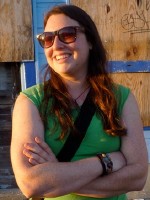 Erica Bacon
became involved with CAGJ after attending the People's Summit, a Teach-In commemorating the 10th anniversary of the WTO protests, in November of 2009. She was inspired by the work that CAGJ is doing around agriculture and trade issues and began helping to organize the Food Justice Project's Teach-Outs in the Spring of 2010. Erica's background is in environmental issues and she became interested in the food movement because of it's connection to so many social justice movements including the environmental movement, immigrants rights, workers rights and women's rights, to name a few; she is excited about the potential of the food movement to unite a greater movement for social change! Before moving to Seattle Erica spent several years teaching Environmental and Outdoor Education and a summer as an apprentice for a small organic farm in Northern Vermont. Erica lives at an urban gardening cooperative in the Central District and enjoys yoga, gardening, meditating in the Arboretum, and hiking in the mountains in her free time!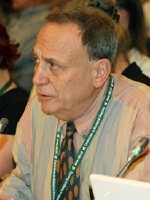 Phil Bereano
is a CAGJ Advisory Board Member and also active in AGRA Watch. He got involved in the beginning when he was contacted by CAGJ after Seattle 1999 because he was one of the few people in Seattle to have been accredited to several WTO Ministerial Conferences; and he had been interviewed and written about trade inequities. He was also contacted by the Gates Foundation in regard to their work in Africa (but they ignored his advice!) Phil has a history of national and international lobbying and education on GE foods and crops (eg, he participated in the negotiations of the UN's Cartagena Biosafety Protocol). Some of his other activities include: National Board member, American Civil Liberties Union; Kol Haneshamah, a Reform Jewish Congregation in Seattle; and Gay City Health Project.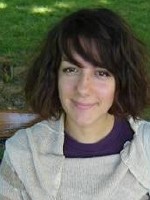 Masha Burina
has organized at the local and national level for trade justice. She coordinated CAGJ's Trade Justice Project 2007-2010.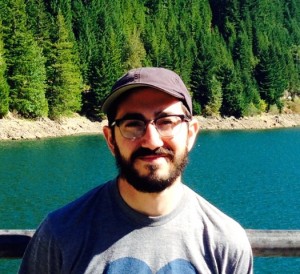 Matt Canfield
was previously hired as AGRA Watch Organizer and continues to engage in the campaign. Prior to that, Matt was the Africa-US Food Sovereignty Strategy Summit Coordinator and the Membership Co-Chair. He also serves on the North American Coordination Team of the Civil Society Mechanism of the Committee on World Food Security. He has worked in solidarity with the food sovereignty movement for the past three years, as the rapporteur for the European NYELNI Food Sovereignty Conference in Krems, Austria and the US Food Sovereignty Assembly in Oakland, CA. He has also been a labor organizer, as a leader of GSOC-UAW, the union for graduate employees at New York University. He is currently a PhD Candidate at New York University in the Department of Anthropology. His research focuses on food sovereignty and international food governance.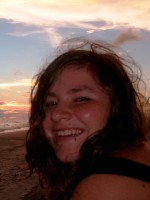 Janae Choquette
is an Evergreen grad and former co-chair of AGRA Watch. Her previous work as an organizer focused on the occupations of Iraq, Afghanistan, and Palestine as well as anti-Arab racism and Islamophobia in the US—issues that remain close to her heart. Janae was drawn to CAGJ by its food sovereignty work, commitment to anti-oppression, and systemic approach to social, economic, and environmental justice. She loves the organization and its awesome activists for working in solidarity and partnership with communities here and around the world to build grassroots movements for transformative change.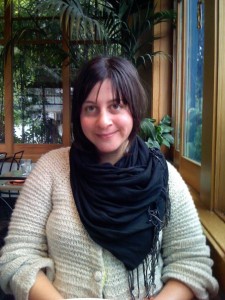 Danielle Friedman
volunteered with CAGJ for many years and was hired as Organizing Director in 2014. While staff at CAGJ she worked on the Costco/ GMO Salmon campaign, the AGRA Watch Summit and the SLEE dinner. She was able to streamline operations by getting the new database up and running and updating CAGJ's website and e-mail. Danielle's passion for social justice has led her to be a professional community organizer for over 15 years, working on a variety of social and economic justice issues. She grew up in New York and moved to Seattle in 2000. She lives with her partner Davey and together they are raising up two future activists, Tallulah and Elijah.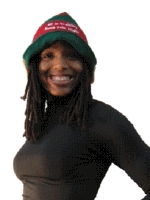 Victoria Gibson
became a member of CAGJ after being a server at the 2008 SLEE dinner. After learning about the issues that CAGJ is involved in, she wanted to be a part of this movement. She has become an involved member of the Food Justice Project, coordinated the book group 2009-2010, and helps out with logistics and office work as needed. When not at CAGJ, Victoria is a rowing coach, cyclist member of Cafe Appasionato, and works at Race in JL in the Fremont area.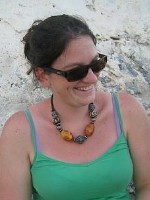 Caitlin Henry
began working with CAGJ as an intern with the Food Justice Project and continued by helping to organize the 2008 Strengthening Local Economies Everywhere dinner. She is very interested in how larger structural issues affect food sovereignty and access as well as what the title SLEE implies: strong local economies everywhere are a human right and mean just trade relations with the people and the environment at the forefront. When not working with CAGJ, Caitlin is a geography student at the UW and slings cheese at Seattle farmers markets.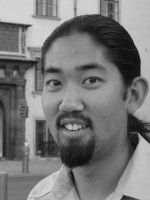 Derek Hoshiko
is a current member of CAGJ's Advisory Board. He has been a network leader of Seattle Good Business Network, the Seattle-based Business Alliance for Local Living Economies network since moving to the Central Puget Sound region in 2004. He does communications and marketing work for the nonprofit media organization YES! Magazine, and the Master of Arts in Organizational Leadership program at Bainbridge Graduate Institute. Derek is working to foster leadership for systemic and cultural change, with the specific goals of meaningfully addressing climate change and creating a new economy that works for the 99%.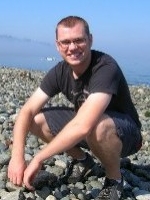 Chris Iberle
started working with CAGJ as an intern in 2004. Chris started supporting CAGJ as a Co-Chair in 2007, helped coordinate the development of CAGJ's new website, and in 2010 began volunteering as CAGJ's Food Justice Project Co-Chair. He previously worked as a volunteer coordinator at Food Lifeline, a food bank focusing on food rescue and distribution in Shoreline, WA, and is currently the Food Hub Manager for Seattle Tilth's educational farms. He enjoys friends, bikes, hiking Cascadia, listening to punk rock and its derivatives, and playing soccer. Chris looks forward to changing the world, and hopes you'll come along!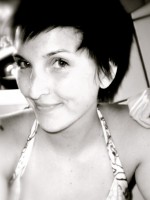 Aubrey Jenkins
's passion for food and community organizing led her to volunteer for the Food Justice Project as a contributor and editor of the "Our Food, Our Right" handbook. Outside of her work with FJP, Aubrey graduated from the University of Washington with a degree in International Development and Resource Management. She remains active on campus, working with a group of students to build a cooperative student-run sustainable cafe! Aubrey loves yoga and cycling and spends most of her free time at Greenlake.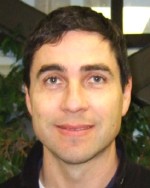 Bill Mace
volunteered as CAGJ Co-chair 2007 – 2010, and participate in the annual Strengthening Local Economies Everywhere Dinner. Bill first became involved with CAGJ in 2003 when his work in the fair trade movement led him to participate. His interests in trade justice, immigrant rights, and food justice keep him involved in CAGJ's work. Outside of CAGJ, Bill enjoys spending time with family and friends, hiking, biking and traveling.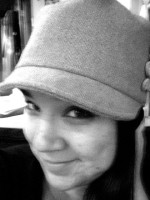 Teresa Mares
completed her PhD at the University of Washington in 2010 and is now an Assistant Professor of Anthropology at the University of Vermont. She co-coordinated CAGJ's Food Justice Project for several years. She is engaged in scholarship and activism that connects food system and immigration scholarship, and has written several articles and book chapters on food justice issues. You can see her faculty profile here:
http://www.uvm.edu/~anthro/?Page=faculty/mares.php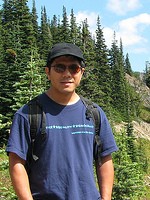 Reid Mukai
became a CAGJ co-chair in 2010, is involved with the Anti-Oppression Working Group and writes regularly for the newsletter. He joined CAGJ in 2007 and prior to that has done volunteer/organizing work for the Sierra Club, Institute for Human Services, Refuse and Resist, and the Service Employees International Union. Reid graduated from the University of Hawaii with a BA in American Studies and continues to further his education through independent media, author/activist speaking engagements, and workshops attended at teach-ins and forums such as the Community Strategic Training Initiative and the US Social Forum.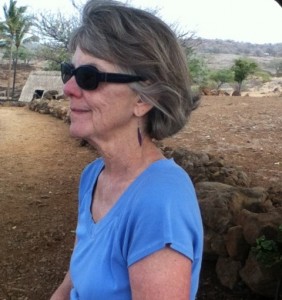 Bobby Righi
has lived in Seattle for 34 years. She has been active in international and local social justice struggles since being in the Peace Corps in 1965-66. She has worked in several capacities with Community Alliance for Global Justice since it began, including as a core member of AGRA Watch. She has been very active in Seattle with the Jubilee campaign to cancel the debt of countries in the global south. She is a retired math teacher, an avid gardener, and has three children and two grand children who all live in Seattle.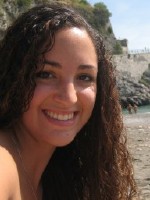 Maria Elena Rodriguez
is a recent UW graduate who co-coordinated the Food Justice Project 2009 – 2010. She became involved with CAGJ after attending the December 2008 Teach-in because she was inspired by the work being done surrounding issues of access to food and working towards a more just local food economy, within anti-oppressive, anti-racist, and food sovereignty frameworks. Maria also volunteers with Solid Ground Lettuce Link and is an active member of Lambda Theta Alpha Latin Sorority, Inc.
Gabrielle Roesch
is very proud to be a part of CAGJ and has volunteered in the Food Justice Project. Gabrielle was connected to CAGJ through a former board member Anna Brandt and has been involved ever since. She works in her professional life with WSU Extension in Snohomish County and is working on projects with sustainable agriculture and small ranching, youth education and outreach and climate change. Gabrielle is particularly interested in small farm advocacy and in exploring what it means to have just food and a sustainable food system not just for elites but for all of our communities. Gabrielle is about to head back to school to get her MS in Environmental Economics and hopes to continue working with CAGJ for a long time to come.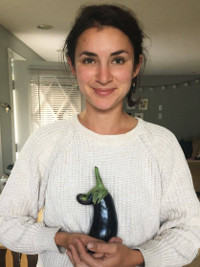 Emma Shorr
is co-chair of AGRA Watch and a farmer in the Seattle area. She is deeply committed to food sovereignty, agroecology, and building up the health of our food systems and communities. Emma is excited about the work of AGRA Watch because of her personal experience in Africa. She has had the privilege to spend time in Zimbabwe (where her great-aunt has lived for over 40 years), Tanzania, and Kenya. She studied Swahili, health, and community development in Nairobi, and farmed on Mfangano Island. After coming into consciousness, and politicalization, around the complex histories of Africa, imperialism, and agriculture, she is excited to organize with CAGJ. Emma is also engaged in anti-racism organizing in Seattle. She loves all things having to do with food, being outside, and making art.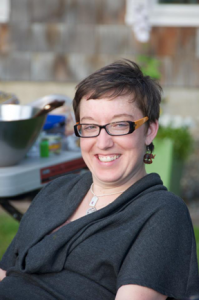 Laura Titzer
became involved in CAGJ in mid 2011 as simply a meeting participant at AGRA Watch, FJP and NWFBAG. She became the co-chair of FJP in late 2011. Outside of CAGJ, Laura works at Northwest Harvest, is an avid tea drinker, and aspiring writer. Currently,, her goal is to use food and agriculture as a way to inspire people to think about their community, their local economy, their landscape and the world around them.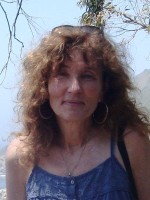 Nina Triffleman
holds an M.S. degree in Marine Science and has worked in marine science, labor education, and the HIV/AIDS field. She first participated in a street theater action with CAGJ and has been hooked ever since! She loves the connections that CAGJ makes between food justice and food sovereignty on both the global and local level. Nina is active in AGRA Watch and the Northwest Farm Bill Action Group. She loves to grow things, cook, kayak, make soap and other impractical aesthetic items.