AGRA Watch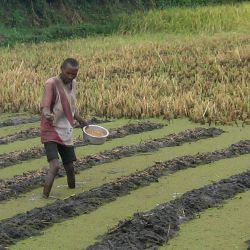 AGRA Watch is a grassroots, Seattle-based group challenging the Bill and Melinda Gates Foundation's questionable agricultural programs in Africa, including its Alliance for a Green Revolution in Africa (AGRA). The Gates Foundation and AGRA claim to be "pro-poor" and "pro-environment," but their approach is closely aligned with transnational corporations, such as Monsanto, and foreign policy actors like USAID. They take advantage of food and global climate crises to promote high-tech, market-based, industrial agriculture and generate profits for corporations even while degrading the environment and disempowering farmers. Their programs are a form of philanthrocapitalism based on biopiracy.
_______________________________________________________________________________________________________________
CAGJ's Annual Fundraiser: Fair Trade for the Holidays!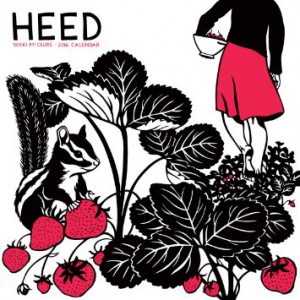 Support food sovereignty here and around the world by choosing our gifts which are all locally and fairly made.  Support CAGJ, Support Local Farmers, Fisherfolk and Artists and Support Fair Trade!  All proceeds go directly to CAGJ!
Available this year:
All gifts can be ordered online.
Nikki McClure 2016 Calendar $18, 3 pack $45
CAGJ Food Justice Poster & T-shirt $15
Urban Bee Company Honey $8
Loki Fish Company Smoked Coho Wild Alaska Salmon $8
Chocolate Bars: Equal Exchange Organic & Fair Trade  $4
CAGJ's Book & Zine: Our Food, Our Right, Recipes for Food Justice $5 – $20 sliding scale

Thank you!