Contact us with any questions!

Join us on Facebook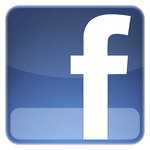 Follow us on Twitter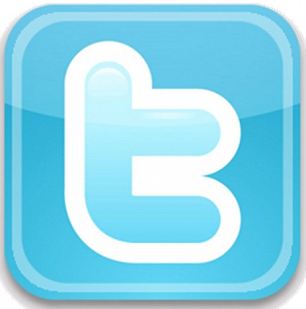 THURS NOV 29: Join us for Africa Trip Report-Back & Holiday Party
AGRA Watch Members Travel to Kenya & Senegal
Meeting with Agroecologists and Joining the Alliance for Food Sovereignty in Africa
Last week, CAGJ Organizing Director Simone Adler arrived in Kenya, starting off our AGRA Watch trip aimed at strengthening the next phase of our international organizing. Over the week-end Simone, Heather Day and Bill Aal participated in the Alliance for Food Sovereignty in Africa Food Systems Conference, and we are excited to participate in AFSA's General Assembly tomorrow.
Our longtime partner, Daniel Maingi of the Kenya Food Alliance welcomed Simone to Kenya. He organized meetings with small-scale agroecology farmers, food sovereignty activists in the movement, as well as trips to see the impact of corporatized agriculture, ongoing colonialism and land grabs, and the small-scale farming that is demonstrating solutions to hunger, poverty, and climate change.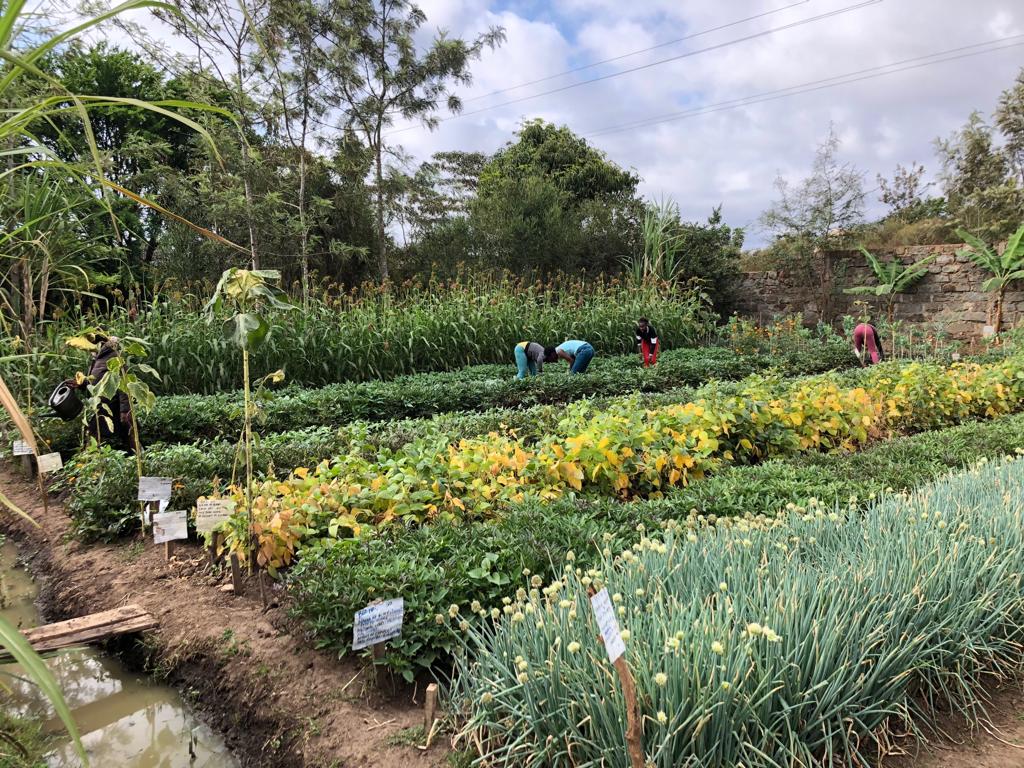 Simone learned from agroecologist Gituanja Gachie, founder of the Community Action for Nature in Githunguri, a rural area in Kenya's central region, about the local and global corporate agricultural exploitation facing his community and the grassroots work to promote agroecology. As a result of British colonization, rural families have hardly any land to grow food to feed their families or to sell (typically 1 acre or less). Multinational corporations have dominated the market over seeds, using all forms of public relations to create a perception that hybrid seeds will be more productive – and often giving seeds away for free. Farmers are then trapped into buying expensive fertilizers and pesticides, and prohibited from saving seed. As Gituanja put it, they are creating a problem and then profiting off of it: as people develop illnesses from eating pesticides and chemicals in their food from the farming practices, the pharmaceutical drugs bring even more profit to the same corporations. Yet on Gituanja's small plot of land, he and his family are advancing agroecology and building community resilience and food sovereignty.
Simone was then hosted by other longtime partners Samuel and Peris Nderitu with the Grow Biointensive Centre of Kenya, known as GBIACK, learning about their work to expand biointensive agriculture methods among small-scale farm holders in Central, Eastern, and Nairobi Provinces in Kenya. Read the read of Simone's AGRA Watch Trip Blog, follow us on our website and come to our Report-Back and Holiday Party on THURS Nov 29 to learn more (more info below)!
---
CAGJ HAPPENINGS
SLEE Dinner Raised Close to $30,000 - Thanks to YOU!
Thank you to everyone who made SLEE 2018 a success! We raised close to our goal of $30,000. In his keynote, Edgar Franks reminded us of the necessity of "taking the fight everywhere" as we work together for immigrant justice and food sovereignty. We look forward to continuing the fight with you. Enjoy Elliot Stoller's photos of SLEE, and watch and share Edgar's keynote.
Become a CAGJ Member! In case you could not come, or missed filling out your membership card at SLEE, becoming a Member is easy to do on our website, just fill out this form! CAGJ is membership-driven and your participation contributes to our growth and collective work toward global justice. Members donate their time and/or money.
Help CAGJ Find Office Solution!
Please share our Craigslist post widely: Most of our office-mates are leaving! Thus CAGJ needs help finding new tenants, or an organization who will take over our (below market-rate) lease, ideally by Feb 1, 2019. The details: 1205 total square foot office available in great location in International District (first floor of the New Central Building), 2 blocks to ID light rail station and other travel hubs, close to Uwajimaya and dozens of restaurants and cafes. Lots of street parking, both metered and un-metered. Rent and utilities combined are $1400; will increase to $1600 2/1/19. If sharing office, new tenant(s) will pay $800, and have access to several desks and other office furniture. Contact Heather.
Clean Greens Farm & Market Annual Harvest Dinner
Featuring Guest Speaker Heather Day, Community Alliance for Global Justice. Clean Greens is owned and operated by residents of Seattle's Central District committed to growing and delivering clean and healthy produce for everyone at reasonable prices. Clean Greens increases access to healthy affordable foods in three ways: through neighborhood farm stands, their Community Supported Agriculture (CSA) program, and the Giveback program. Location of Dinner: New Hope Missionary Baptist Church Reception Hall, 124 21st Avenue Seattle. Open to the public; $10 donation encouraged.
CAGJ Holiday Party & Africa Trip Report-Back
Potluck! RSVP's appreciated but not required: Email us.
Join CAGJ for our annual Holiday Party, a chance to relax with friends! Simone and Heather will report-back and share photos from their trip to Kenya and Senegal. CAGJ will provide a vegan main course and mulled wine; please bring a salad, side dish, dessert or beverage of your choice to share! New and longtime folks encouraged to attend, and esepcially volunteers, who we will honor for your hard work in 2018! RSVPs appreciated but not required by emailing us: [email protected] - Thank you! Email us for location and directions.
Please note: No Food Justice Project Meeting in Nov or Dec
November and December meetings have been canceled to make time for our Africa Trip report-back & Holiday Party on Nov 29 - please come!
Join us again in January - FJP Meetings are a great way to get involved in CAGJ, and are usually held 3rd Tuesday/month at Homestead Community Land Trust in the ID - 412 Maynard Ave S. Seattle. All are welcome! For more info, email the Food Justice Project.
Save the Date! 'Salmon People' Film Screening at Town Hall!
We are excited to annonunce that CAGJ's film Salmon People, co-produced with Muckleshoot Food Sovereignty Project and New Canoe Media, will be screened at the newly reonvated Town Hall Seattle, followed by a panel discussion about NW native opposition to GE salmon. Two of the people featured in the film will join the program, Valerie Segrest and Fawn Sharp, President of the Quinault Indian Nation, along with other speakers TBD. To help organize the event, please contact the Food Justice Project!
---
TAKE ACTION: VOTE
Say YES to Food Access Program from the Sugary Beverage Tax
Support grassroots organizing for food access led by our friends at Got Green! Big Soda industries and the American Beverage Association are funding I-1634 and misleadingly calling it "Yes to affordable groceries" – but they care more about profit than food access. Seattle's Sugary Beverage Tax is directing $2.8 million toward community-driven food access initiatives, including the expansion of Fresh Bucks to people in the food security gap, to make farmers markets and healthy food more accessible. This is what true affordable groceries looks like! I-1634 would prevent other cities and towns in WA state from passing similar legislation.
Learn more.
Make History and Vote for Climate Justice this Fall – Yes on 1631!
This fall, make sure you vote by Nov 6th to be part of history and pass a game-changing climate justice policy! Initiative 1631, championed by the largest and most diverse coalition in state history, (including CAGJ!), is a measure that requires polluters to pay a fee that goes directly into funding solutions to the harms they
generate. What makes this initiative so special and innovative is that it was written with communities of color leading the way. As a result, the initiative offers solutions that are actually intersectional and equitable – a rare find in Washington ballot measures!
The oil industry has poured over $20 million into opposition ads against I-1631. That is A LOT to spend on a state-level initiative, and it sends a signal to climate change advocates everywhere about how important this initiative is. Learn more in this blog post from FJP Volunteer, Christina Rajan.
---
CAGJ NEWS & ANALYSIS
Agroecology in Action in Uganda: Former AGRA Watch Staff Matt Canfield Reports from the Field Former AGRA Watch staff member Matt Canfield went to Uganda in July 2018 to research the GM banana issue more in depth. He now teaches at Drake University in Des Moines, Iowa.
"It's a David and Goliath battle that just won't end," one activist told me as he described the struggle over GMOs in Uganda. I had come to Uganda for a week to continue my research on the ongoing conflict over GMO regulation in Uganda. In a country where more than 70% of people work in agriculture, GMOs are a highly contested issue. For the past twenty years, Uganda has been involved in a vigorous debate about whether to permit the commercial production of genetically modified crops. Uganda is not alone in this debate. Countries across East and Sub-Saharan Africa are weighing the benefits and potential consequences of agricultural biotechnology as they seek to strengthen their agricultural economies. These local debates are shaped by intense pressure from biotechnology companies and foreign donors who claim they are "starved for science." Yet so far, they have failed to convince East African publics of the benefits of GMOs. For biotechnology promoters, however, Uganda, is seen as a potential opportunity.
Described as a "poster child" for neoliberalism, the Ugandan government has been actively pursuing the commercialization of agriculture and the introduction of agro-chemical inputs with the hopes of increasing exports. Given this penchant for market-based reform, The Bill and Melinda Gates Foundation and its subsidiary, the Alliance for a Green Revolution in Africa, have been promoting several genetically modified crops, including a "biofortified" banana and "Water Efficient Maize for Africa." They hope these crops, which offer benefits beyond typical pesticide-resistance, can serve as emissaries to convince a skeptical public about the value of GMOs. In October 2017, the debate seemed to be over in Uganda, when parliament passed the Biosafety Act of 2017. The Act was to serve as the regulatory framework to allow commercial production of genetically modified crops, as required by the Convention on Biodiversity. It was assumed that President Museveni, who had voiced support for commercial agriculture and GMOs in the past, would immediately sign the bill into law. Read the rest of the blog and enjoy the photos, including sections on Practicing Agroecology in Mityana and The Praxis of Agroecology.
US Food Sovereignty Alliance: IV Assembly
Several CAGJ members participated in the fourth Assembly of the US Food Sovereignty Alliance in Bellingham Oct 12-15, and the presentation of the Food Sovereignty Prize. CAGJ helped plan the assembly, which was attended by 117 members and allies from more than 71 organizations and seven countries. Community to Community Development hosted everyone that gathered from around the world. The Assembly was the culmination of a process to together create a two-year action plan. The process began with an assembly in each region (South, Northeast, Midwest, West), where members analyzed current conditions, challenges and opportunities to advance food sovereignty and the right to food. Issues from the regional assemblies were presented for discussion and consideration for inclusion in the USFSA's national work plan.
At the Assembly, members finalized the work plan, which will be carried out regionally. To organize priorities nationally, five issue-based cross-alliance collectives emerged: Political Education; Narrative Strategy; International Relationships; Youth; and Agroecology: Land and Water. The group reaffirmed its commitment to offer multiple paths to USFSA engagement with the grassroots movements-building effort led regionally. The IV National Assembly highlighted the overarching importance of access to and control of resources by local communities to achieve food sovereignty.
Feel like you werr there through Presbyterian Hunger Program's beautiful photo essay documenting the Assembly's misticas, actions, theater, speakers, and others who made the Assembly such a powerful gathering. Read more about the Food Sovereignty Prize, from WhyHunger: 2018 Food Sovereignty Prize: Honoring the Work of Grassroots Movements Working at the Intersection of Climate Justice, Food Production and Democracy
An analysis on the role of small-scale farmers in saving Africa's seed diversity has been compiled and co-published by GRAIN and the Alliance for Food Sovereignty in Africa (AFSA) with research partners from Ethiopia, Mali, Senegal, Uganda, Zambia and Zimbabwe. The report titled, "The real seed producers: small-scale farmers save, use, share and enhance the seed diversity of the crops that feed Africa," outlines the battle over seed, agricultural resources, environmental degradation and their impact on local seed and food systems. For millions of African small-scale producers, diverse farmers' seed varieties are crucial to food sovereignty, nutrition, enhancing biodiversity and agroecology, and sustaining livelihoods in rural and peri-urban areas. If these seeds are so "backward," what moves farmers to keep preserving and planting them? This report provides answers to this and other questions. Access in English and French here and here.
The text of NAFTA 2.0, or the US Mexico Canada Agreement (USMCA) was released at the end of September. IATP (Institute for Agricuture and Trade Policy) has done a thorough analysis of what the new agreement means for farming and food. The upshot: While minor improvements have been made, major new detrimental provisions have also been added, and none of the structural issues that farmers in all three countries have been calling for have been adequately addressed. Click on the factsheets below to read the full analysis:
"New NAFTA" puts the brakes on farm policy reforms
"New NAFTA" continues damaging climate legacy
Imposing hurdles to delay and weaken public protections in "New NAFTA"
Food safety and GMOs in the "New NAFTA"
---
COMMUNITY CALENDAR
WED Nov 7, 6PM
Speaking Tour on Nutriasia Strikes: Support Free Press Under Fascism
Join AlterMedya journalists Hiyas Saturay and Eric Tandoc to learn about the strength of the striking workers in the face of US-backed fascist attacks in the Philippines. The NutriAsia strike in the Philippines involved the violent dispersal of striking workers in July. Hiyas and Eric were there first hand and captured the attack on video. They were detained and eventually released, but the fight continues. They will share about their experience, and give an update on the campaign. Location: Filipino Community of Seattle, 5740 Martin Luther King Jr Way S. This event is open to the public. Sponsored by Bayan PNW & ICHRP PNW.
WED Nov 7, 7:30PM
How to Read a Protest: The Art of Organizing and Resistance
Journalist and organizer L.A. Kauffman makes her way to Town Hall to lend us her thirty years' experience on the front lines of numerous protests and demonstrations. Kauffman delves into the history of America's major demonstrations, beginning with the legendary 1963 March on Washington. Kauffman explores the nuanced relationship between the way movements are made and the impact they have. Join us for an affirmation of the power of collective action and the bottom-up, women-led model for organizing that's transforming what movements look like and what they can win. Tickets $5. More info!
FRI-SUN Nov 9-11
Tilth Conference 2018 in Spokane
Join hundreds of farmers, producers, researchers and food system professionals for a weekend of learning, building relationships and sharing best practices. We will celebrate the many definitions of what it means to be a farmer and come together to acknowledge the common ground that unites us all. Tickets range from $75 (Friday) to $315 (Saturday/Sunday, non-member). More info!
FRI Nov 9, 7:30PM
Modern HERstory, with Blair Imani
Activist Blair Imani comes to Town Hall to share stories from her book Modern HerStory, highlighting change-makers who are women, people of color, queer people, trans people, disabled people, young people, and people of faith. Imani meets with Marissa Johnson, who lends her perspective as an organizer and supporter of Black activists. Together they offer us a radical and inclusive approach to history, profiling and celebrating 70 women and nonbinary champions of progressive social change. Tickets $5. More info
January 3rd – 13th, 2019
Food Sovereignty & Agroecology in Nicaragua Delegation
The Asociación de Trabajadores del Campo (ATC) is a member organization of La Via Campesina that trains, organizes, and fights for the rights of Nicaraguan farmworkers and small-scale producers. Friends of the ATC — a solidarity network that supports the ATC and La Vía Campesina as they promote food sovereignty and agroecology in Nicaragua and internationally — participated in the recent USFSA National Assembly, bringing ATC leaders included Fausto Torres. This January the Friends of the ATC invites you to join their January delegation to Nicaragua. Details: We will tour agricultural cooperatives and agroecological schools, meet with peasant-, youth-, and women-led organizations, and help with various installations and work projects. Through these exchanges and our rural homestays, we will learn about not only food sovereignty and agroecology, but also popular education, feminism, and socialism in Nicaragua. Cost: The trip begins and ends in Managua, Nicaragua's capital. Cost is $1500 (or $1000 for low-income individuals) and includes lodging, meals, in-country transport, translation, and staff coordination. (You are responsible for travel to and from Managua.) Email Erika [email protected] for a delegation application or learn more here.
Thank you for reading CAGJ's e-newsletter!
Forward this E-mail | Unsubscribe | View E-mail in a Browser
CAGJ is funded by the community - Become a Member today!