Contact us with any questions!
Social Media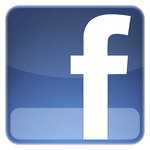 Join us on Facebook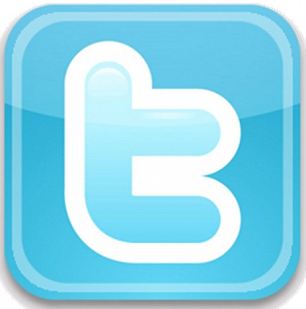 Follow us on Twitter
Today is Giving Tuesday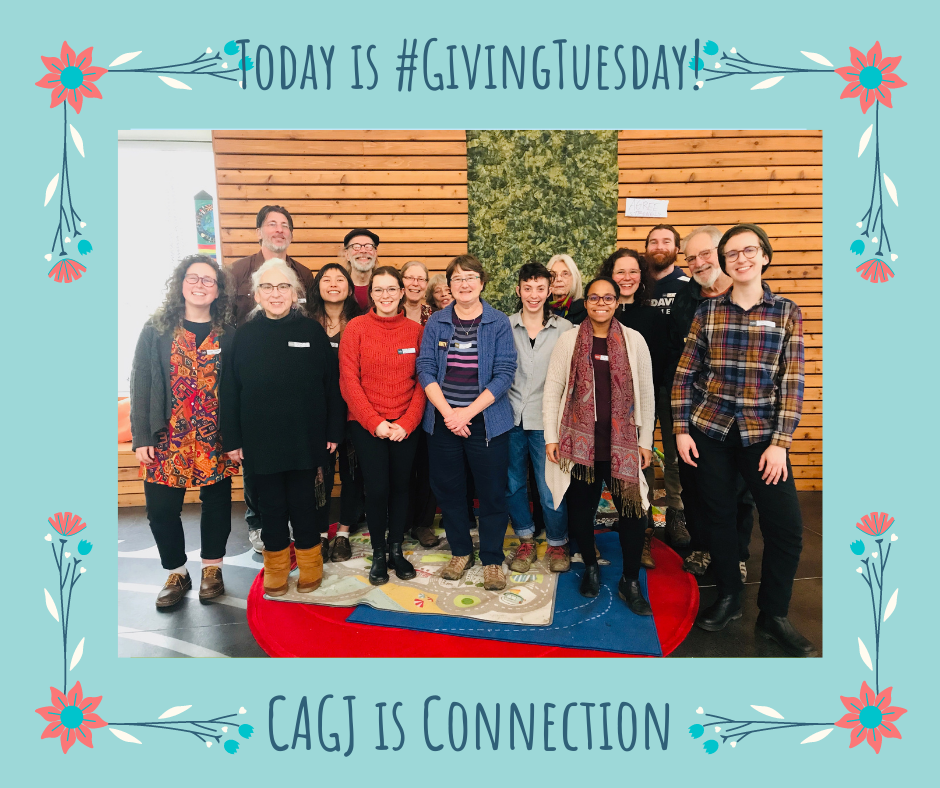 Give to CAGJ to #StrengthenSolidarity
CAGJ has weathered many storms this year, and has come out stronger than ever! Despite the pandemic, we have accomplished so much, creating connection in a time of disconnection. Make your GivingTuesday gift to CAGJ - any amount is helpful!
2020 has been such a tough year; Our hearts go out to everyone whose families and communities are mourning the loss of loved ones to the pandemic. We urge all of our members who are able to donate to your local food banks and community organizations to ensure the growing numbers of hungry neighbors have access to food and other resources. We know many of you are not in a position to donate, having lost your income or been forced to reduce hours to school your kids!
If you can help us reach our $20K end of year goal, Thank you! Donate now to help CAGJ continue to #StrengthenSolidarity to build a robust Food Sovereignty movement!
We are so grateful for your support!
Heather Day, CAGJ's Director
P.S. Want to join CAGJ's Fundraising Collective, to reach out to your peers this giving season? Join our GiveLively campaign by creating your own fundraising page; we will provide a guide including sample posts and memes!
P.P.S. To start our 20th year strong, we are asking 20 Members to become Monthly Sustainers at $20/month, or whatever amount you prefer. Sign up today - Thank you!
We are THRILLED to announce that we have officially launched our Zine's CALL FOR SUBMISSIONS and are eager to receive your submissions of all creative varieties! Maybe that poem you wrote about how quarantine made you fall in love with your garden starts? That recipe for soup you shared with your neighbor? That comic you wrote about quarantine anxiety and sourdough starter? That interview you did with your mom about how this year has changed her perspective? Whatever it might be...and whatever stage it might be in...consider sending it our way! January 15th is the *first* deadline, where we are welcoming concept ideas and drafts.
"Recipes for a New Normal" ZINE Project Meeting
Be part of the process!
Inspired by our conversations throughout our
Rise Up! Summer School
sessions, and the importance of capturing all that has grown from the turbulence of this past spring and summer, we had the idea to begin working on the third edition of CAGJ's publication,
Our Food, Our Right: Recipes for Food Justice
,
which will combine stories, resources, art, reflections, and yes, recipes, that combine hands-on tools for change with political education and personal narratives, centered around all that has been revealed in 2020. If that sounds like something you are interested in being involved with in any capacity,
please fill out this quick
interest form
, email
[email protected]
and join us for our next planning meeting! We need artists, visionaries, editors, writers, creatives, activists, graphic designers, and everyone in between.
Note
: The organizing collective will meet regularly the first Tuesday of each month at 6:30PST.
Hear the Honorees! 2020 Food Sovereignty Prize Ceremony
Register by TUES DEC 8
Closed captioning and Spanish, Somali, and Nepali interpretation will be available on the Zoom platform.
Please join the US Food Sovereignty Alliance in honoring the Somali Bantu Community Association of Maine and the All Nepal Peasants' Federation with the 12th Annual Food Sovereignty Prize! The ceremony will also be livestreamed on the USFSA Facebook page. The 2020 Prize recipients are recognized for their commitment to civil and human rights, including the right to food. The honorees exemplify the achievement of community well-being through food sovereignty, particularly during the coronavirus pandemic. The event is free and open to all. Register at
https://bit.ly/FSP12th
by Tuesday, December 8. For more information, contact
[email protected]
Documentary Film Screening: "Gather"
Register for the FREE event
CAGJ & Beacon Food Forest invite you to a virtual screening of the documentary film Gather, followed by a Q&A with local indigenous leaders:
Noel Purser, Suquamish

Winter Strong, Skokomish

Hillel Echo-Hawk, Birch Basket Catering, Member of the Pawnee Nation of Oklahoma, adopted Athabaskan

Yasmin Ahmed - Uprooted and Rising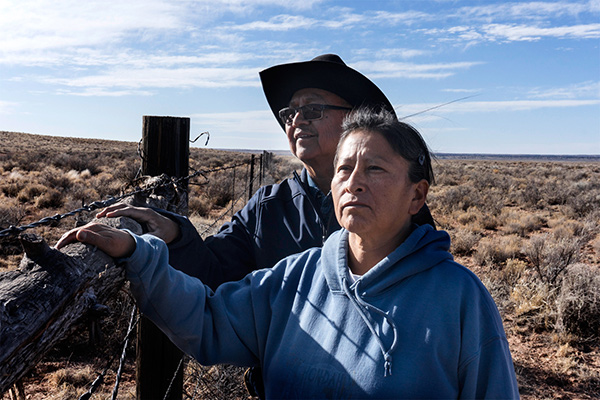 Join us to watch this critically acclaimed film about the Native American food sovereignty movement. 'Gather' is an intimate portrait of the growing movement amongst Native Americans to reclaim their spiritual, political and cultural identities through food sovereignty, while battling the trauma of centuries of genocide. Gather follows Nephi Craig, a chef from the White Mountain Apache Nation (Arizona), opening an indigenous café as a nutritional recovery clinic; Elsie Dubray, a young scientist from the Cheyenne River Sioux Nation (South Dakota), conducting landmark studies on bison; and the Ancestral Guard, a group of environmental activists from the Yurok Nation (Northern California), trying to save the Klamath river.
Monthly Food Justice Project Meeting: Rituals for Renewal
Orientation for new Members at 6pm:
RSVP
Please
register
to receive the ZOOM link.
We invite you to join us for a special Winter Equinox meeting, where we will be celebrating the beauty of transition and holding space to discuss how we can enter this next year with greater intentionality, accountability, and community care to support each other. At our last meeting of 2020, we will be celebrating the lessons from this year, noting what we might be ready to leave behind, and ultimately focusing on how we can prevent burnout and take care of eachother in our organizing work. Join us for this nourishing meeting! As always, new volunteers are invited to our orientation via ZOOM at 6pm:
Please
email us
to let us know you're attending the orientation
.
All are welcome! For more info,
email the Food Justice Project
.
CAGJ Holiday Party & Open Mic!
YOU ARE INVITED! Let's relax together, and enjoy each other's company, COVID-style, as we celebrate the close of a most tumultuous year, and the holiday season! We will have an Open Mic for those who wish to
share a song, story, reading, joke or favorite poem!
Please join even if you don't plan to share anything, this will be a low-pressure and fun evening, to celebrate a full year, give thanks to CAGJ's amazing members, volunteers and interns, and look forward to our 20th anniversary! Please register for the Zoom link. Can't wait! Note: this event was previously scheduled to take place DEC 3.
---
TAKE ACTION
Stop AquaBounty's Attack on the Northwest keystone species, wild salmon, in solidarity with Coast Salish Tribes
AquaBounty threatens to start selling GMO salmon in the US for the first time this Fall, so we are ramping up actions to cut off their markets because consumers don't want their fish, the FDA never should have approved it and Northwest Tribes reject interference in their culture and economy without consultation of any kind.
Take Action:
Other ways to support:
---
CAGJ NEWS & ANALYSIS
Court rules FDA failed to analyze risks to endangered salmon from escape; Rejects far-reaching FDA claims it lacks duty to protect the environment from genetically engineered animals -
Center for Food Safety Press Release
On November 5th, the U.S. District Court for the Northern District of California
ruled
the Food and Drug Administration (FDA) violated core environmental laws in approving the genetically engineered salmon. The Court ruled that FDA ignored the serious environmental consequences of approving genetically engineered salmon and the full extent of plans to grow and commercialize the salmon in the U.S. and around the world, violating the National Environmental Policy Act. The Court also ruled that FDA's unilateral decision that genetically engineered salmon could have no possible effect on highly-endangered, wild Atlantic salmon was wrong, in violation of the Endangered Species Act. The Court ordered FDA to go back to the drawing board and FDA must now thoroughly analyze the environmental consequences of an escape of genetically engineered salmon into the wild. "Today's decision is a vital victory for endangered salmon and our oceans," said George Kimbrell, CFS legal director and counsel in the case. "Genetically engineered animals create novel risks and regulators must rigorously analyze them using sound science, not stick their head in the sand as officials did here. In reality, this engineered fish offers nothing but unstudied risks. The absolute last thing our planet needs right now is another human-created crisis like escaped genetically engineered fish running amok….Represented by Center for Food Safety and Earthjustice, plaintiffs in the case include Institute for Fisheries Resources, Pacific Coast Federation of Fishermen's Associations, Cascadia Wildlands, Center for Biological Diversity, Center for Food Safety, Ecology Action Centre, Food and Water Watch, Friends of the Earth, Friends of Merrymeeting Bay, Golden Gate Salmon Association, and the Quinault Indian Nation.
Read the rest of the release here.
Interview with Elizabeth Mpofu
The global peasant leader and food sovereignty activist Elizabeth Mpofu speaks to us about growing up in a farming family in Zimbabwe, practising climate resilient agriculture, and how rural women are impacted by Covid-19. Mpofu is General Coordinator of the international peasant confederation La Vía Campesina and founder and chairperson of the Zimbabwe Smallholder Organic Farmers Forum (ZIMSOFF) she participated in CAGJ's Africa-US Food Sovereignty Summit in 2014.
Listen here
.
Hundreds of civil society and Indigenous Peoples organizations call on the UN to renounce planned alliance with CropLife International
Rome, Nov 19 - Third World Network – Today 352 organizations in 63 countries representing hundreds of thousands of farmers, fisherfolk, agricultural workers and other communities, as well as human rights, faith-based, environmental and economic justice institutions, delivered a letter to United Nations Food and Agriculture Organization (FAO) Director-General Qu Dongyu urging him to stop recently-announced plans to deepen collaboration with CropLife International by entering into a formal partnership. CropLife is a global trade association representing the interests of companies that produce and promote pesticides, including highly hazardous pesticides (HHPs). According to the letter, HHPs "are responsible for a wide range of devastating health harms to farmers, agricultural workers and rural families around the world," and these chemicals have "decimated pollinator populations and are wreaking havoc on biodiversity and fragile ecosystems" as well. "This proposed alliance is deeply inappropriate and directly undermines FAO's goals of supporting food systems that are healthy, resilient and productive while safeguarding the sustainability of the environment," says Sarojeni Rengam, Director of Pesticide Action Network (PAN) Asia Pacific. "CropLife's purpose, on the other hand, is to advocate for continued use of the pesticides that its members sell. These hazardous and antiquated chemical solutions pose deadly obstacles to the urgently needed transition to innovative, knowledge-intensive ecological approaches to farming."
Read the rest of the article
.
---
Michael Eric Dyson with Robin DiAngelo (livestream) Reckoning with Race in America
Drawing on his book Long Time Coming: Reckoning with Race in America, Dyson examines the cultural imperatives of Black death, the plague of police brutality, the white theft of Black bodies and opportunities, and the craving for white comfort that has too often cost Black people their lives.
Learn more.
The Future of Ice and Snow
We're bringing together experts in atmospheric science, glaciology, oceanography, fisheries, marine mammalogy, anthropology, and more to answer your burning questions about this chilly subject! Join us for this one-of-a-kind annual Climate Science on Tap event that allows you to Ask a Scientist!
Learn more.
The Black Experience in Seattle
The Seattle Human Rights Commission invites you to a panel discussion on the Black experience in Seattle, confronting that we exist in a country, state, county, and city that fails to ensure that all of us have equitable and equal access to our human rights. Panelists include Nikkita Oliver (King County Equity Now & Decriminalize Seattle), Omari Salisbury (Converge Media), Jaelynn Scott (Black Trans Task Force), Katie Neuner (Morning March Seattle), and Shaun Glaze (King County Equity Now).
Learn more.
Marc Lamont Hill (livestream) What Freedom Means & How We Get There
Journalist and author Marc Lamont Hill joins us in this livestreamed presentation to share from his timely book We Still Here: Pandemic, Policing, Protest & Possibility. With new interviews and two new essays, Hill critically examines the "pre-existing conditions" that have led us to this moment of crisis and upheaval, guiding us through the perils and possibilities, and helping us imagine an abolitionist future.
Learn more.
Thank you for reading CAGJ's e-newsletter!
Forward this E-mail | Unsubscribe | View E-mail in a Browser
CAGJ is funded by the community - Become a Member today!