Contact us with any questions!
Social Media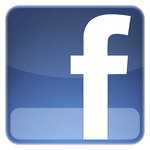 Join us on Facebook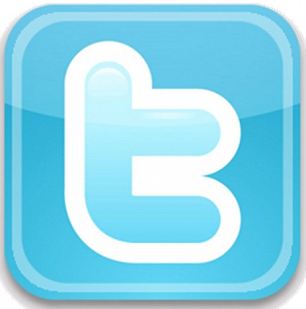 Follow us on Twitter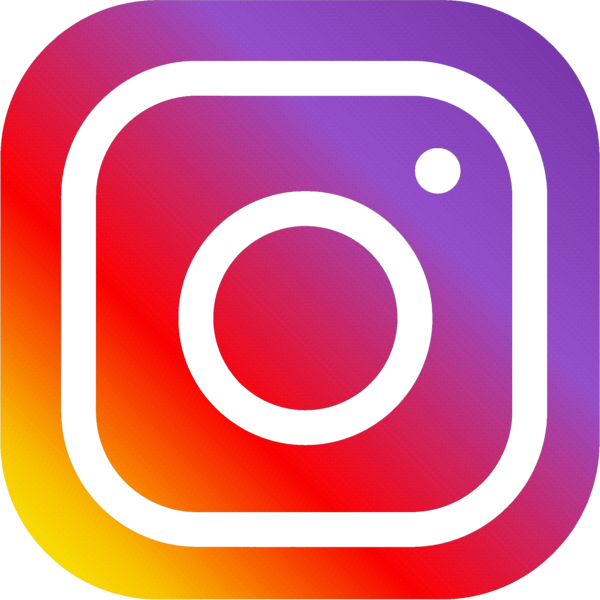 Follow us on Instagram
Thank You for a Beautiful 20th Anniversary + SLEE!
We are only 3K short of our 25K goal!
Thank you to everyone who came together for another beautiful SLEE! It was a big one, being our 15th SLEE Gala and CAGJ's 20th Anniversary Party! If you were not able to make it live, you can still watch the whole event or just catch the highlights:
We hold SLEE for many more reasons than fundraising alone, but in total this year we raised close to $22,000! It is not too late to donate to help us reach our goal of 25K with a donation online. Read about more SLEE highlights.
A very special Thank You to our Sponsors! Central Co-op, Clean Greens Farm & Market Farmer Direct Organic, Friends of the Earth, Loki Fish Co., New Roots Organics, PCC Community Markets, Real Change, Social Justice Fund, UAW 4121, UFCW 21
Monthly Food Justice Project Gathering
Orientation for new Members at 6pm: RSVP
Join us for our November FJP Meeting on Tuesday, November 16th from 6:30 - 8:00pm PST. We will engage in a conversation about the intersection of climate and food systems, and how it relates to the current discussions occurring at COP26. Tom Philpott recently published an article at Mother Jones giving an overview of this vital connection, which will be used to help supplement our discussion, but prior reading is not required for engaging.
New to the Food Justice Project? Volunteer orientations are held before each meeting from 6pm-6:30pm. Orientations are a great way to learn more about the Food Justice Project, our current campaigns, and ways you can contribute. If you would like to attend an orientation, please RSVP to [email protected].
Virtual 20th Anniversary Event + Screening of "This is What Democracy Looks Like" about 1999 Battle in Seattle
Part 1: (6PM) Film Screening
Part 2: (7-8:30 PM) Story-Telling & Celebration
Register to receive the Zoom link
CAGJ's roots are in the 1999 Battle in Seattle, when activists shut down the WTO (World Trade Organization) on November 30, 1999. The week-long protests led to the collapse of the talks that were aimed at further consolidating corporate power. On the 22nd anniversary of this powerful people's uprising, we invite you to join a screening of the moving documentary about the protests, "This is What Democracy Looks Like", co-produced by CAGJ member Jill Freidberg. Join us after the film to share your favorite CAGJ stories, both past & present! Folks are welcome to join part 1 and/or part 2 of this virtual event. Registration is required to receive the Zoom link.
CAGJ Holiday Party & Open Mic
Back by popular demand: Virtual Open Mic! Share a song, story, reading, joke or favorite poem (only if you wish)
Register to receive the Zoom link
YOU ARE INVITED! Let's relax together, and enjoy each other's company, COVID-style, as we move into the holiday season. Please join even if you don't plan to share anything, this will be a low-pressure and fun evening, to celebrate a full year, give thanks to CAGJ's amazing members, volunteers and interns, and celebrate our 20th anniversary! Please register, & we will send you the Zoom link: https://tinyurl.com/holidayscagj2021
---
TAKE ACTION
Promote our new Film Series, "Rich Appetites: How Big Philanthropy is Shaping the Future of Food in Africa"
Co-produced by AGRA Watch and Alliance for Food Sovereignty in Africa
Watch the first episode ("The Foundation," 6 min) on our film website (also on Vimeo), and share widely with your networks. This is the first of five short films we will produce over the next 5 months–stay tuned!
"If you're wondering how to explain that colonialism is still happening, that it's being driven by the most benign sounding charities and foundations, and that it's being actively fought, and you're trying to explain that to folk who don't think they have the time, well, have I got a series of animations for you. Philanthro-capitalists are looking to abet the plunder, and they need to stop. This captivating series breaks down who's doing what, why it's wrong, what movements are doing to resist, and how you can help." – Raj Patel
Reject corporate land-grabbing and greenwashing
In a statement released this 2 November, 257 organisations, networks and movements from 61 countries say NO to "Nature-Based Solutions", a concept that governments and corporations are peddling at the UN Climate Conference (COP26) in Glasgow, Scotland.
The statement warns that behind the "Nature-Based Solutions" marketing front, "nature-based dispossessions" and harmful practices such as monoculture tree plantations and industrial agriculture lurk. Such schemes are not designed to address the climate crisis. Their primary function is to buy another decade or two of unrestrained corporate profiteering from fossil carbon extraction and industrial agriculture while increasing outside control over community territories. Time has run out for such distractions. Only a rapid, time-bound plan to leave the remaining coal, oil and gas reserves in the ground and industrial agriculture overhauled will avert catastrophic climate chaos.
Reject Nature-Based Solutions as a new form of corporate land grabbing and greenwashing! Say NO to nature-based dispossessions!

The statement remains open for organisational signatures until the end of 2021. Sign the statement here: https://bit.ly/39GNZtr
Black people have lost over 12 million acres of land in the last century. Black farmers only received 3% of the 9.2billion in last year's COVID federal farm bailouts. Black and Indigenous farmers are owed debt relief now.
We urge Secretary Vilsack and the Democrats on the Senate Committee on Agriculture to continue its vigorous defense of the USDA emergency debt relief program for Black farmers, Indigenous farmers and farmers of color.
Click here to read NBFJA's full public comment to the USDA in support of the program
---
CAGJ NEWS & ANALYSIS
Not a single day will be devoted to food and agriculture, the source of a quarter of global emissions
When politicians, scientists, and activists from 196 nations convene in Glasgow for the United Nations' 26th annual climate summit, they'll nosh on "'plant-forward' seasonal food sourced overwhelmingly from the U.K., with a focus on ingredients produced using environmentally friendly practices," Bloomberg
reports
. What won't be on the table at COP26, as the confab is known: a plan for cutting greenhouse gas emissions from food production, or for preparing the globe's farms for the accelerating shocks of a fast-warming climate.
Continue reading.
By Timothy A. Wise via Food Tank
Bayer/Monsanto suffered another in a long string of setbacks in its battle to grow genetically modified (GM) corn in Mexico when the country's highest court on October 13 refused to overturn a precautionary injunction restricting the cultivation of GM corn. In its unanimous decision, the court agreed with the citizen petitioners who sought the injunction in 2013 that cultivation of GM corn poses a credible threat to Mexico's rich store of native corn biodiversity through uncontrolled cross-pollination.
Continue reading.
Organized by ETC Group and GRAIN
Digital agriculture is all the rage among governments and corporate agribusiness. But what does it really mean for small food producers and rural workers? This workshop will unpack the concept of "digitalization" and look at how corporations are pursuing forms of digital agriculture in different parts of the world that undermine peasant-led agroecology and food sovereignty. It will also demystify such concepts as datafication, digital land records, artificial intelligence and fintech. Finally, it will discuss how we might differentiate between useful technologies that support food sovereignty and those that don't, with a sharing of experiences from different parts of the world.
Watch the recording.
Available Digitally and Printed
La Semilla is proud to present the new Farm Bill zine, which tells the story of the U.S. agricultural policy and its impact on on-ground communities. There are three options: a digital download, a printed version, and a free viewable PDF.
Read the zine here.
---
FRI November 5 - November 6
Annual Equal Exchange Summit
We are building a grassroots movement to support a better food system. This is our biggest event that brings together worker-owners of Equal Exchange, producer partners, farmers, and you! We believe you are an integral part of this movement and we need your participation. Join us on November 5th and 6th for two days of workshops and organizing as we advance our vision of building a better food system!
RSVP here.
SUN November 7, 12 - 2pm PST
Central Co-op & Fair Trade America: Celebrate the Impact of Collaboration and Community
4502 N Pearl St., Tacoma
Join us at our Tacoma store and learn about the inspiring story of Carmen, a Dominican cocoa farmer and advocate for women workers, as we unveil a mural honoring her incredible impact, painted by local artist Mari Shibuya.
We are also thrilled to be joined by Seattle's Fran's Chocolate, who use carmen's Fair Trade-certified cocoa in their exceptional products, and will be distributing chocolate that can be directly traced to Carmen's farm!
Also featuring cider from Martin Family Orchards, sourced fresh from Cashmere, WA, & authentic Dominican music from FolkLife-sponsored artists!
MON November 8, 1:30 - 2:30pm PST
Webinar: COVID-19 and the Future of the World Trade Organization
Hosted by Rethink Trade and Johns Hopkins University School of Advanced International Studies
The COVID crisis has spotlighted deep structural problems with the WTO. The WTO's Agreement on Trade-Related Aspects of Intellectual Property Rights (TRIPS) which requires countries to enforce intellectual property monopolies has constrained the production capacity of COVID vaccines, treatments and tests.
Almost every WTO member nation supports a temporary waiver of these intellectual property barriers to end the pandemic but for more than a year, this proposal has been blocked by a small, powerful group of wealthy countries. And after decades of WTO-implemented hyperglobalization rich and poor nations alike have proven to have a lack of resilience in supply chains and production capacity for vaccines, medicines and other pandemic necessities. At a time when the WTO's disfunction is on full display as it not only fails to help end the COVID crisis but deepens it, it is imperative to realize a new model that — instead of exacerbating insecurity, inequality and instability — facilitates their improvement.
RSVP to receive the Zoom link.
FRI November 9 - SUN November 12
Tilth Conference 2021: The Innovative WA Farmer: Sharing What We've Learned
Register by FRI Nov 5!
Join us for Tilth Conference 2021, an in-person and virtual event bringing together hundreds of farmers, food system professionals, researchers and educators for more than 25 lectures, workshops and panel discussions that highlight Washington's innovative farmers and how they've adapted to a changing agricultural landscape over the past year.
The event will take place in Lynnwood, WA. Virtual attendance available. Tickets are offered on a sliding scale, ranging $100-400. The registration deadline is Friday, November 5.
More info and registration.
WED November 10, 11am PST
Dr. Bikrum Gill: The Agrarian South and the Industrial Revolution 4.0: Food Sovereignty against the Financial Agritech Accumulation Regime
This talk considers the implications of global capitalism's emergent strategy of "Industrial Revolution 4.0" for food and agricultural systems in the Global South. Industrial Revolution 4.0 refers to the increasing role of machine learning and artificial intelligence in organizing economic production and consumption. For capital, this opens the possibility for a new accumulation regime of financial speculation via data mining that can overcome the constraints it continues to experience in generating sufficient profits from the real economy. The food and agricultural systems of the Global South have been targeted by global governance institutions and global capital as fertile grounds for the implementation of this mode of capitalist development. They argue that capital investment that provisions farmers with smart apps, data analytics, and precision agriculture, can enhance the aims of productivity, sustainability, and livelihood security. Indeed, this is the vision that has animated both the 2021 UN Food Systems Summit and the contentious 2020 farm laws in India. Peasants and farmers have been less convinced by such claims, however, as seen in the large scale protests in India over the past year and the rejection of the UN Food Systems Summit by La Via Campesina. In this talk, Dr. Gill will assess these two contending visions of the future of food and agriculture in the Global South, and consider, in particular, the tension between the food sovereignty approach and the "New Vision for Agriculture" associated with the Industrial Revolution 4.0.
Register to receive the Zoom link.
THURS November 11, 1pm PST
Moving Beyond Land Acknowledgements & Token Representations with Dr. Adrienne Keene
More and more, universities, organizations, and companies are drafting and implementing Indigenous land acknowledgement statements and media makers are hoping to incorporate Native representations into their work. But how do we make sure that these attempts at recognition and representation don't stop at check-boxes or symbolic work, or become token inclusion without meaningful change?
In this powerful virtual event, scholar, writer, and cultural critic,
Dr. Adrienne Keene
(Cherokee Nation), will discuss the history and context of these current movements and examine case studies of how to move beyond the token or symbolic and into deeper, sustainable change. She'll also highlight examples from her new book Notable Native People: 50 Indigenous Leaders, Dreamers, and Changemakers from Past and Present.
Register here.
TUES November 16, 6pm PST
Town Hall Seattle: What a new generation of activists can learn from Fannie Lou Hamer - Keisha N. Blain with LaNesha DeBardelaben
In her new book, Until I Am Free, award-winning historian and New York Times best-selling author Keisha N. Blain shares how Hamer's ideas still serve as a beacon for a new generation of activists. Blain suggests that there's much to glean from Hamer as we continue to wrestle with social justice and dismantle systems of oppression. Blain positions Hamer alongside other key political thinkers like Martin Luther King Jr. and Malcolm X, and challenges us to listen to a Black, disabled, woman activist as we confront our past, present, and future.
Virtual event - $5 tickets.
THURS November 18, 5 - 6:30pm PST
Book Event: "Mobilizing in Our Own Name"
Join the Harry Bridges Center for Labor Studies for an evening with labor activists Gabriel Prawl, Chris Silvera, Clarence Thomas, Brenda Stokely, and Trent Willis, as we discuss the new book Mobilizing in Our Own Name: Million Worker March.
Edited by Clarence Thomas, Mobilizing in Our Own Name documents the story of radical African American trade unionists from one of the most renowned radical labor organizations in the world, the International Longshore and Warehouse Union (ILWU) Local 10, that defied the Democratic Party and the AFL-CIO and mobilized the Million Worker March (MWM) on October 17, 2004, at the Lincoln Memorial.
This anthology captures radical workers' actions and struggles written by activists as those events were happening through news articles, interviews, photos, posters, leaflets, and video transcripts.
For more information about the book, visit
https://millionworkermarch.com
Register to receive the Zoom link.
Thank you for reading CAGJ's e-newsletter!
Forward this E-mail | Unsubscribe | View E-mail in a Browser
CAGJ is funded by the community - Become a Member today!