January E-News:
Gene Drives Discussion TUES Jan 15, join us!
CAGJ HAPPENINGS
CAGJ NEWS & ANALYSIS
COMMUNITY CALENDAR
Get Involved! Upcoming CAGJ Meetings:

Food Justice Project:
3rd Tues/month, 6:30 - 8:30; for more info email us.

AGRA Watch:
time varies, for more info email us

Contact us with any questions!

Join us on Facebook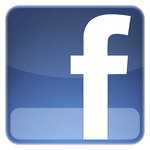 Follow us on Twitter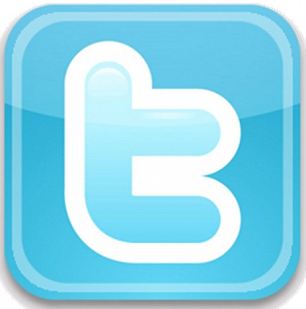 Please support the food producers who support CAGJ & SLEE!
Alvarez Farm, Alter Eco, Beecher's Handmade Cheese, City Fruit, Clean Greens Farm and Market, Eleven Winery, Equal Exchange, Georgetown Brewing Company, Growing Washington, Kamayan Farm, Kirsop Farm, Local Roots Farm, Loki Fish Co., Mac and Jacks, Madres Kitchen,

Mair Farm-Tami

, Martin Family Orchards, Metropolitan Grill, Nash's Organic Produce, One Leaf Farm, Organically Grown Company, Pok Pok Som, River Run Farm, Rockridge Orchards and Cidery, Steel Wheel Farm, Tall Grass Bakery, That Brown Girl Cooks,

Tonnemaker Hill Farm
Happy New Year! Thank you to everyone who supported our end of year fundraising. Donate today to keep CAGJ going strong in 2019.
TUES JAN 15, 6:30 - 8:30PM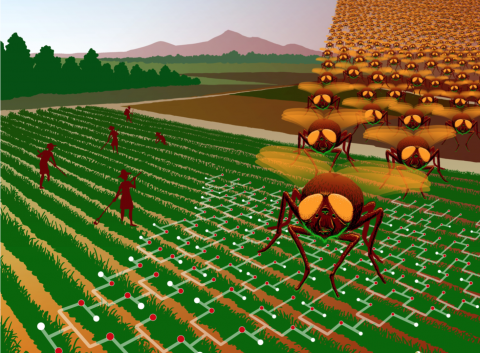 Join CAGJ for joint Food Justice Project/AGRA Watch Discussion
What are Gene Drives? How Does this Technology Threaten Food Sovereignty?
What are Gene Drives?
Controversy erupted on the international stage at the recent UN Meetings on Biological Diversity, where civil society groups (including CAGJ) called for a global moratorium on any release of engineered gene drives, citing the need to apply the precautionary principle. What are gene drives, and how could they affect our food and farming systems? And what is their connection to GE mosquitoes, soon to be released in Burkina Faso as part of Target Malaria, funded by the Gates Foundation with research taking place at UW and Fred Hutchinson in Seattle? We will gather to lo try to answer these questions together with members of CAGJ's AGRA Watch program. Participants are encouraged to read the following pieces to have some background, but all are welcome, regardless of your knowledge of this topic:
If you wish to delve deeper, please see resources on our website.
FJP Meetings are a great way to get involved in CAGJ, and are held the 3rd Tuesday/month. New volunteers are invited to our orientation at 6pm: Please RSVP. POTLUCK: Please bring food or drink to share, if you are able. All are welcome! Location: 412 Maynard Ave S. Seattle, at Homestead Community Land Trust office. For more info, email the Food Justice Project.
---
CAGJ HAPPENINGS
CAGJ is moving this month
Help CAGJ find a new office
CAGJ has found an organization to take over our lease on February 1, thus we hope to move into a new office this month, ideally big enough for CAGJ and WA Fair Trade Coalition. We require a minimum of 400 square feet, room for at least 5 desks, and a location easily accessible by public transit. Our ideal office would include a conference room, kitchenette, an additional 200 square feet for storage, easy parking, nearby restaurants and green space. Please email any leads to Heather – Thank you!
March with CAGJ! 36th Annual MLK Day Celebration: Defeat Racism, Poverty, and War
Location: Garfield High-School, 400 23rd Ave, 98122. 8:30 – 10:50 Opportunity Fair & Workshops; 11-12:30 Rally. Look for CAGJ's Banner outside Garfield at 12:30 to march to Westlake, where there will be a final rally. Learn more, sign up to volunteer, and donate at the Seattle MLK Coalition website.
Save the Date! 'Salmon People' Film Screening at Town Hall!
Join us for a screening of CAGJ's film Salmon People, co-produced with Muckleshoot Food Sovereignty Project and New Canoe Media, followed by a panel discussion about NW native opposition to GE salmon. Speakers include two of the leaders featured in the film, Valerie Segrest and Fawn Sharp, President of the Quinault Indian Nation, and George Kimbrell, Legal Director at Center for Food Safety. To help publicize, or organize the event, please contact the Food Justice Project!
Save the Date: 13th Annual SLEE Dinner
Put it on your calendar now, CAGJ's 13th annual SLEE Dinner will be held July 13! We are excited to be going back to the beautiful venue where we used to host it, St Demetrios Greek Orthodox Church in the Montlake neighborhood. Contact us if you would like to get event-planning, grassroots fundraising, auction procurement and/or volunteer coordination experience, either as a volunteer, or intern.
Save the Date! 20th Anniversary of WTO Protests
We are excited that Town Hall Seattle has agreed to co-produce a day-long event on SAT Nov 30, the 20th anniversary of the people's victory and shut-down of the 1999 World Trade Organization meetings in Seattle! Contact us to get involved in planning the event, where we aim to learn from our history and build today's movements for global justice.
---
CAGJ NEWS & ANALYSIS
Also check out the statement by Climate Justice Alliance on what must be included in a Green New Deal and Why Sustainable Agriculture Should Support a Green New Deal, by Elizabeth Henderson, who is active with Northeast Organic Farming Association of New York.
New International Legal Instrument Approved by UN
UN Declaration on the Rights of Peasants and Other People Working in Rural Areas
On December 17, the United Nations adopted the UN Declaration on the Rights of Peasants and Other People Working in Rural Areas. Now that the declaration is an international legal instrument, La Via Campesina and its allies will mobilize to support regional and national implementation processes (CAGJ is affiliated with LVC via our membership in National Family Farm Coalition). The final vote represents the culmination of a historic process for rural communities. With 121 votes in favor, 8 votes against (including the US) and 54 abstentions, the forum representing 193 Member States ushered in a new promising chapter in the struggle for the rights of peasants and other rural communities throughout the world. The 17-year-long process, initiated by the international peasant movement La Via Campesina, supported by numerous social movements and allied organizations, has been a great source of inspiration and has strengthened the peasant communities in all regions of the globe. Read the full report from La Via Campesina.
Thank you for reading CAGJ's e-newsletter!
Forward this E-mail | Unsubscribe | View E-mail in a Browser
CAGJ is funded by the community - Become a Member today!