December E-News:
Give CAGJ some love this holiday season!
CAGJ HAPPENINGS
12/3 CAGJ Community Meeting & Dinner
12/11: CAGJ Holiday Soiree
12/19 Food Sovereignty Dinner & Panel with C2C & Got Green

CAGJ NEWS & ANALYSIS
TAKE ACTION
COMMUNITY CALENDAR


Get Involved! Upcoming CAGJ Meetings:

Food Justice Project: 3rd Tues/month, 6:30 - 8:30, for more info email us.
We will not be meeting in December - see you January 19!

AGRA Watch:
time varies, for more info email us

Contact us with any questions!

Join us on Facebook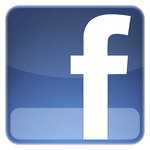 Follow us on Twitter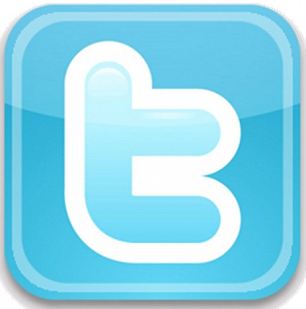 Blogs
CAGJ's blog
AGRA Watch's Blog


This giving season, give CAGJ some love by making a year-end donation!
And get your Fair Trade & locally sourced gifts from CAGJ! Deadline to order gifts online is tomorrow, Friday Dec 4! Purchase online now: Nikki McClure Calendars, Loki Fish Co. Smoked Salmon, Urban Bee Co. Honey, Equal Exchange Chocolate Bars, Maya Nut Powder, CAGJ Zine, Book, T-shirt & Poster.
Please also visit CAGJ at these two holiday events (more details in Community Calendar below): SAT Dec 5, 3-8pm AlocArte Artist/Artisan Marketplace and TUES Dec 8 Greendrinks Give Like You Give a Damn Holiday Fair.
Costco commits to not selling GMO salmon!
On the day the FDA approved GMO salmon (Nov 20), Costco finally made a commitment to not sell it! To make this happen, CAGJ coordinated with national partners to help collect over 300,000 signatures on a national petition, which we delivered during two actions at Costco in 2015, gaining amazing media coverage for our campaign (check out this Kiro TV piece). As our joint press release proclaimed, "By agreeing to not sell GMO salmon, Costco showed that it heard the concerns of Northwest consumers loud and clear," stated Heather Day, Executive Director of Seattle-based Community Alliance for Global Justice. "Salmon is too important for our diets, economy and cultural heritage to accept anything made in a lab — we want the real deal and applaud Costco for ensuring its customers that's what they'll get when they shop there." Now we must hold Costco to this commitment if and when frankenfish hit the market. Next we will focus on demanding labelling. For now, we celebrate this rare victory!
---
CAGJ HAPPENINGS
TONIGHT - THURS Dec 3, 6:30 - 8:30PM
CAGJ Community Meeting & Report-back from the US Food Sovereignty Alliance Assembly
Location: University Christian Church (location of SLEE Dinner), 4731 15
th
Ave NE. Food provided thanks to Central Co-op! The Community Meeting is a great way to get an overview of how to get involved in CAGJ. Come also to hear a Report-back from the 3rd national Assembly of the US Food Sovereignty Alliance, where we also witnessed the
Food Sovereignty Prize
being awarded to the Federation of Southern Cooperatives and Black Fraternal Organization of Honduras (OFRANEH), to whom CAGJ had the honor of presenting the prize, along with Community to Community and Grassroots International
.
ALL ARE WELCOME! Find out more details about the
Community Meeting here
.
RSVPs to Kayla
appreciated but not required, so we know how much food to provide.
In solidarity with
Familias Unidas por la Justicia,
please join the Seattle Boycott Committee and CAGJ at upcoming simultaneous informational pickets at Greenlake and Columbia City PCC Markets. Farmworkers are calling on supporters in the Seattle area to
maintain pressure on PCC Natural Markets
to stop carrying Driscoll's berries until Sakuma Bros. Farms negotiates a fair union contract with the farmworkers. These pickets will be held simultaneously at two PCC locations on both dates: Columbia City PCC: 3610 S Edmunds St, Seattle, WA 98118, and Greenlake PCC: 450 NE 71st St, Seattle, WA 98115. For more information,
email Jessica Ramirez
.
Location - Heather Day's home. We will provide dinner and warm beverages, so
please RSVP
, so we know how much food to make. The Holiday Party is a CAGJ tradition to say THANK YOU to our amazing volunteers, and to introduce new people to CAGJ's organizing for the year to come. Want to learn more about CAGJ's ongoing projects, have your voice heard about our direction in 2016, or just come and meet other awesome activists? Come to the CAGJ Holiday Soiree! ALL ARE WELCOME. You are welcome to stop by for an hour, or come for the whole party. The soiree is also the last chance to purchase CAGJ's Fair Trade and Local Gifts, to help us continue to fight for food sovereignty.
Or order online now
! For more information,
email
or call us at the office: 206.405.4600.
Dinner & Panel Discussion
Location - Southside Commons: 3518 E Edmunds St, Seattle WA 98118. Please
RSVP here
. We are experiencing unprecedented numbers of extreme fires, floods, hurricanes, and droughts and it's only getting worse. Lost livelihoods and economic instability forces people to migrate from their homes. How is it that the providers of the world's food, the majority of whom are women, are the most food insecure and don't have the means to feed their families? The current economic system, build on exploiting people and the natural systems we all depend on for life, is the root cause of climate chaos and inequity. We need to transition our economy to one that places people and the planet above lining the pockets of the rich. Come enjoy tamales and other holiday delights and learn from some folks struggling for a just transition to a people and planet-centered economy. Speakers will include folks from Community to Community, Community Alliance for Global Justice, and Got Green. Food and childcare will be provided.
Help publicize via Facebook
.
---
CAGJ NEWS & ANALYSIS
From the WTO to the Cop21: People's Movements Demand Justice
CAGJ analysis by Chris Iberle and Heather Day
World leaders are gathering in a large city in the global north this week and next to ostensibly solve global problems that affect all of us. At the table are many rich, privileged, and mostly white men from powerful positions in government and industry. The kick-off was on November 30. This could describe either the shutdown of the 1999 WTO ministerial in Seattle, or the COP21 climate conference taking place now in Paris. Not every movement harkens back to that week in 1999 when people power defeated corporate power, but there are enough common threads in the causes, solutions, and mobilizations against the WTO and the COP21 for a fair comparison.The stakes are just as high today as they were for the Seattle ministerial. The WTO protests were against the pro-corporate, free trade agenda pushed by the WTO and other international financial institutions. The COP21 has a different focus, but the popular mobilization, demands, stakes, and players in the negotiations all echo those aspects of the WTO ministerial. We are still fighting corporations' power and influence in global institutions. And, given the stakes, the need for real solutions for climate justice, and the need to counteract fossil fuel and other polluting interests, grassroots people's movements who will push for real solutions outside the official talks are just as important as they were in 1999.
Read rest of blog post
VIDEO
: "Climate, Food & Race: Challenges for the Food Movement", Talks by Eric Holt-Gimenez and Jill Mangaliman
Missed CAGJ's event on October 27, 2015 with Eric Holt-Gimenez of Food First and Jill Mangaliman of Got Green? Do not despair, it was captured on video by Todd Boyle. Enjoy their incredible talks
at this link
, and please share widely!
Thank you to the over 200 people who came, and to the main event sponsors and co-sponsors!
---
TAKE ACTION
We've done great work since the TPP texts were made public, requesting meetings with Representatives, organizing a presence at 7 town halls, airing 3 radio shows, getting a piece published in the Everett Herald, and highlighting the impacts TPP would have on human trafficking at our annual Fair Trade breakfast. But, we're going to need to make even more noise if we're going to keep TPP from passing in the Spring. We need to make TPP too toxic to touch before elections. Next week is the 21st anniversary of NAFTA, and we're gearing up for two weeks of action to get out the word: TPP is Worse then NAFTA.
Here's what you can do:
1. Sign on your organization to the national letter opposing TPP. Share with other groups, locals, and organizations.
2. Share this petition, launched by MoveOn, to help us build our activist list.
3. A little extra: Next week is the 21st Anniversary of NAFTA. Are you willing to send out alerts to your members or sign letters to the editor at local papers with the theme, TPP: Worse than NAFTA? Let Gillian know, and she will get you sample language!
---
AlocArte! Local Artist/Artisan Marketplace
CAGJ will sell our Fair Trade & Local Gifts for the Holidays!
Location: Union Cultural Center in the International District) - 803 S King St, 98104. People before profit! Trading, Conscious consumption, Bringing our community together. With the thought of offering our families, friends, and community more sustainable options as gifts, we are organizing AlocArte! We want to create a meaningful space where building and sharing with community is prioritized over profiting. Exchanging/trading highly encouraged! If you're a musician and want to play and share your music this evening, please contact Max at xam.sizemore@gmail.com. We will also be having skills/knowledge shares to inspire people to create their own crafts. If you want to share your skills with the community during this event, please contact Leika at leikasuzumura@gmail.com. All people, all ages welcome! Help spread the word!
TUES Dec 8, 5:30 - 8pm
Greendrinks Give Like You Give a Damn Holiday Party
CAGJ will sell our Fair Trade & Local Gifts for the Holidays!
Location: Metropolist, 2931 1st Ave South, Seattle, 98134. This year, the Holiday Fair features food and beverage gifts from local businesses alongside gifts from various non-profits that are supporting their cause. CAGJ will be selling our Fair Trade and local gifts - see you there! More info here.
FRI, Dec 11, 6:30 PM
Cracking the Codes Film Screening, The System of Racial Inequity
Designed for dialogue, the film works to disentangle internal beliefs, attitudes and pre-judgments within, and it builds skills to address the structural drivers of social and economic inequities. Cracking the Codes supports institutions and communities to deepen and shift the framing of racial disparities. We continue to primarily focus on individuals, when institutional and structural inequities are the bigger problem. This film contains three sections: Social determinants, Internal components, and External relationships. Location: Location: Carco Theater, 1717 Maple Valley Highway, Renton, WA 98057. For more information click here.
MON, Dec 14, 7:30 PM
Pacific Northwest Human Rights Activism
As a follow-up to December 10 Human Rights Day celebration, this panel discussion will focus on local activist movements in the community, one of it being the ongoing work by farmworkers in the Skagit Valley to organize unfair labor conditions. The event features Jessica Ramirez a community organizer, Robert Jensen, a current University of Washington Journalism professor, and Angelina Godoy, director of UW's Center for Human Rights. This event also celebrates Abe Osheroff's 100th birthday, and will also give background info on his social justice legacy. Location: Downstairs at Town Hall. Suggested ticket price is $5, no one will be turned away for inability to pay. For more information, click here.
THURS, Jan 14, 6:30 pm and SUN, Jan 31, 7:00 PM
Just Eat It Documentary Screening
Filmmakers and food lovers Jen and Grant dive into the issue of waste from farm, through retail, all the way to the back of their own fridge. After catching a glimpse of the billions of dollars of good food that is tossed each year in North America, they pledge to quit grocery shopping cold turkey and survive only on foods that would otherwise be thrown away. In a nation where one in 10 people is food insecure, the images they capture of squandered groceries are both shocking and strangely compelling. But as Grant's addictive personality turns full tilt towards food rescue, the 'thrill of the find' has unexpected consequences. Featuring: Interviews with TED lecturer, author and activist Tristram Stuart and acclaimed author Jonathan Bloom. Location: Carco Theater, 1717 Maple Valley Highway, Renton, WA 98057. Details of the event here.

Thank you for reading CAGJ's e-newsletter!
Forward this E-mail | Unsubscribe | View E-mail in a Browser
CAGJ is funded by the community - Become a Member today!