August E-News:
THANK YOU!
SLEE was fantastic!
CAGJ HAPPENINGS
TAKE ACTION
8/19 Rock the TPP Concert at Showbox: Endorse, Sponsor, Volunteer
COMMUNITY CALENDAR
Get Involved! Upcoming CAGJ Meetings:

Food Justice Project: 3rd Mon/month, 6:30 - 8:30, at CAGJ's office - for more info email us.

AGRA Watch:
time varies, for more info email us

Contact us with any questions!

Join us on Facebook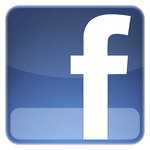 Follow us on Twitter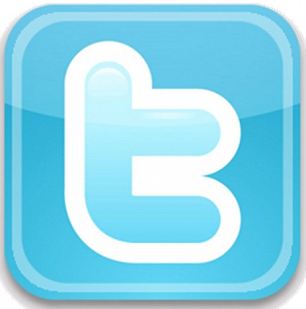 Blogs
CAGJ's blog
AGRA Watch's Blog


CAGJ is hiring! Learn more below.
Thank you for making the 10th annual SLEE Dinner one of the best ever!
Thank you to everyone who came to SLEE, broke bread and helped us celebrate 15 years of global justice organizing. A packed house, incredible food, local music from Wren and Movitas Marching Band and an electric energy in the room made for an unforgettable evening. We were also honored to be joined by Oakland Institute founder, Anuradha Mittal who shared her deep knowledge of the colonial practices of big business and of the Gates Foundation's impact on Africa's food system, and inspired us with incredible stories of sustainable agroecology practices being implemented by small-holder farmers right now.
In case you missed it, watch Anuradha Mittal's powerful keynote, "Decolonizing our Food System: Lesson's from Africa.
" See beautiful
photos from the SLEE Dinner
here!
Now for the money: We're thrilled to announce that we raised more than $20,000 (net)—an all time record for our food justice dinner. These funds are critical for us, as they help fund the two positions we are now in the process of hiring for, our Organizing Director, and AGRA Watch Organizer. Increasing staff capacity is the number one way we can become more powerful to expose the colonial practices of the Gates Foundation and advocate for local economies everywhere.
Donate!
If you didn't get a chance to donate, but would like to, you may do so
at this secure Paypal link
, or by sending a check to CAGJ at: 606 Maynard Ave S. #102, Seattle, WA 98104.
So much gratitude
to everyone who came to SLEE and we can't wait to see you again next year!
Special thanks to our sponsors
and community partners who made this evening possible!
---
CAGJ HAPPENINGS
Please help us find excellent candidates for CAGJ Organizing Director and AGRA Watch Organizer
CAGJ is hiring a 20 hour/week Organizing Director, and a 15 hour/week AGRA Watch Organizer.
Please read the job descriptions on our website!
Qualified candidates may apply for both positions. Deadline to apply: 5pm August 12, 2016. The primary responsibilities of CAGJ's Organizing Director are to lead member recruitment and engagement, as well as communications. AGRA Watch is looking for a dynamic organizer with experience in transnational coordination, writing, and strategic analysis. The core responsibility of the AGRA Watch Organizer will be to move forward the AGRA Watch campaign's objectives, as collectively defined by the AGRA Watch committee in collaboration with our African partners. More details can be found on our website. Please help us spread the word to find the best possible candidates. Thank you!
CAGJ's Food Justice Project invites our members and others to learn about and build connections with key players in the local food region through Teach-Outs: visits & work parties with farms, community kitchens, and community gardens. This site visit includes hands-on work that is needed by HUG, an opportunity to debrief and reflect at the end of the site visit, and a call to action.
About HUG
: Founded in 2009 by long-time organizer Dean Jackson, Hilltop Urban Gardens is a community-based urban agriculture and social justice organization based in Tacoma. Dean gave the keynote at CAGJ's 2015 SLEE Dinner!
**Please note, space is limited, so RSVP's are required.
To sign up email Ross
. We will send you directions and details upon receiving your RSVP, as well as information about what to wear and bring. We will be carpooling. All activities will be appropriate for children and we can work out disability accommodations if needed.
New volunteer orientation at 6pm! Please RSVP.
All are welcome! Come find out how to help us organize against the TPP and GE Salmon, and for farmworker and food worker rights! Please note that our monthly meetings have changed from the third Tuesday to the third Monday of the month. Meetings are held at CAGJ's Office in the ID, 606 Maynard Ave. S. Rm 102, Seattle. For more info,
email Food Justice Project Co-Chairs
, Ross and Jenny.
Want to help organize or volunteer at the event? Email us!
CAGJ's campaign to stop GE salmon is a collaborative effort with Northwest tribes to oppose the introduction of genetically engineered salmon onto the global market. Building on Northwest tribal resistance to the corporate production and distribution of GE salmon internationally, this year we are focused on understanding the cultural, ecological, and economic impacts that GE salmon represent for our region. We invite you to celebrate wild salmon and tribal and small scale fishers by joining us for a "Seafood Throwdown" - a cooking demonstration by two chefs using secret ingredients! A free tasting of the salmon dishes will be provided to all. Join us to learn more about why stopping GE salmon is so important for the Northwest.
For more info please email us
.
---
TAKE ACTION
FRI AUG 19, 5pm Teach-in, 6-12PM Concert
Location: Showbox Sodo, Seattle. All ages. Wheelchair accessible.
-5PM Teach-in, "How to Fight the TPP" hosted by Evangeline Lilly
-6PM Rock Against the TPP Concert - the show begins!
COME TO A FREE SHOW to mobilize opposition to the Trans-Pacific Partnership (TPP) agreement, a secretive trade deal that threatens our most basic rights!
The show features: Talib Kweli, Internationally acclaimed hip hop emcee known as one of the world's most accomplished lyricists; punk band Anti-Flag (acoustic); Golden Globe nominated actress Evangeline Lilly; Downtown Boys, Bilingual dance party dubbed 'America's Most Exciting Punk Band' by Rolling Stone; Evan Greer, Campaign director of Fight for the Future and internationally touring queer riot-folk singer/songwriter; Taina Asili, A Puerto Rican singer, fusing past and present struggles into one soulful and defiant voice. Presented by WA Fair Trade Coalition, Fight for the Future and Firebrand Records. Sponsored by CWA, CREDO, Sierra Club, Demand Progress, Public Citizen, Citizens Trade Campaign, International Labor Rights Forum, Teamsters, Top Secret Plans.
GET YOUR ORGANIZATION INVOLVED!
1. Endorse Rock Against the TPP Seattle: Help publicize and recruit, receive 1-2 free tickets to the pre-show meet and greet and can table at the event.
2. Sponsor Rock Against the TPP Seattle: Sponsors help with recruitment and a meaningful contribution of $50-$200 and receive 3-5 free tickets to the pre-show Meet and Greet and will be publicly thanked, and can table at the event.
3. Volunteer at Rock Against the TPP Seattle: Volunteers receive free tickets, and are needed for lead-up to the event, and the night-of.
---
COMMUNITY CALENDAR
SAT AUG 6, 10a.m.-4p.m.
Seattle Tilth Harvest Fair
Join CAGJ at the annual Harvest Fair, happening a month earlier this year! It's a fun, lively hands-on community festival with workshops, cooking demonstrations and fun urban farm activities for all ages. Eat tasty food and enjoy live music with friends and family. Shop at the urban marketplace and organic farmers market, try out the cider pressing, make an herb crown, and visit the urban farm animals. More info here.
AUG 6-9
Salmon Fest
At the Lake City Community Center, includes a street fair and a big salmon bake. Featuring locally caught salmon, from local companies such as Loki Fish Co. More info here.
SAT AUG 13, 5:30 – 9:30
Summer of Our Power: Benefit Concert for Community to Community
Location: Boundary Bay Brewing Company is located at 1107 Railroad Ave Bellingham, WA 98225. Our third annual fundraising event will be a huge ceremony. This is a total celebration: live music, root beer floats, BBQ, games and awesome raffle prizes (including a basket from Boundary Bay themselves!). Come show your support and love, and get a chance to relax with your community at the same time. $10-50 suggested donation. (No one turned away for lack of funds.) Please help spread the word: Share on Facebook.
AUG 15, 11a.m.–4:30p.m.
Rainier Valley Heritage Parade and Festival
The 23rd Annual Rainier Valley Heritage Parade and Festival in Hilman City and Colombia City will be a day of community history and fun. The parade starts at 11 a.m. with the festival following it until 4:30 p.m. Featuring a community picnic, pie eating, music, food, art and poetry, a beer garden and so much more! For more information click here.
AUG 27, 11a.m.-4p.m.
Sustainable Ballard Festival
11am-4pm The 13th annual Sustainable Ballard Festival will be held at Ballard Commons Park, is free to the public, and a family friendly, community focused atmosphere. This year's theme is People Power. The Mayor will help kick off the festival with a bike parade organized by Seattle Summer Parkways. There will be music, food, and games and activities with a green twist! For more information click here.
FRI Sept 2, 6:30 – 9pm
Idle No More Decolonize Our Activism Workshop
Kick off the 2nd PNW Just Transition Assembly with Dinner and a Workshop to decolonize our activism led by Sweetwater of Idle No More Washington. Historically, environmentalism has focused on the experiences and goals of higher-income, white males. Today environmentalists that are looking to "diversify" the movement must put aside their own agenda, and seek to listen, learn from, and join the global movement of indigenous and communities of color. The objectives for these workshops include: Educate non-Native allies how to work with Native Americans doing activism; Authentic alliance building that reflects indigenous-led organizing and strategies; Prepare participants for volunteer opportunities at Native community events; How to support Native activism rather than perpetuating colonial systems of oppression; Honor indigenous traditions without appropriating their cultures. This workshop incorporates traditional Native American teachings that are even more relevant and needed today. We will offer some suggestions on how to be a good ally and form partnerships with the traditional stewards of this land. This workshop briefly covers the longer workshops of History of Colonization, Healing Historical Trauma, Spiritual Activism, and The 7th Fire. Location: Southside Commons.: 3518 S Edmunds St, Seattle, Washington 98118. FREE. Learn more and help publicize – see the Facebook Event.
SAT Oct 8, 5-8 p.m.
Seattle Tilth's Food Lust
5 PM: Silent auction, drinks & appetizers; 7 PM: Live auction & dinner. Please join us for this fun and exciting evening! Your attendance will support sustainable farmers and make healthy food more available for more people. We look forward to a wonderful evening with you and your guests! Purchase tickets online now. Location: Historic Hangar 30 at Magnuson Park, 7400 Sand Point Way NE, Seattle. For more information, email us foodlust@seattletilth.org or call (206) 633-0451 ext. 129.
FRI Oct 14
UW Human Rights Conference
Join CAGJ at a human right's conference at the UW, "Human Rights Abuses: Expose the Cover-ups". Help us support human rights cases that are in the midst of litigation by lawyers and human rights activists around the world. There will be a morning panel, bringing together activists, victims, and representatives from various movements/organizations coming together to strategize for justice. A break out session will look at how technology and social media can be an effective tool to broaden human rights efforts. Web conferencing is an option for people who can't attend. For more information, click here to learn more about speakers, the agenda and to register.

Thank you for reading CAGJ's e-newsletter!
Forward this E-mail | Unsubscribe | View E-mail in a Browser
CAGJ is funded by the community - Become a Member today!