November E-News:
CAGJ HAPPENINGS

CAGJ NEWS
TAKE ACTION

COMMUNITY CALENDAR


Get Involved! Upcoming CAGJ Meetings:

Food Justice Project: 3rd Tues/month, 6:30 - 8:30, for more info email us

AGRA Watch:
time varies, for more info email us

Contact us with any questions!

Join us on Facebook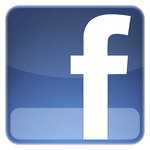 Follow us on Twitter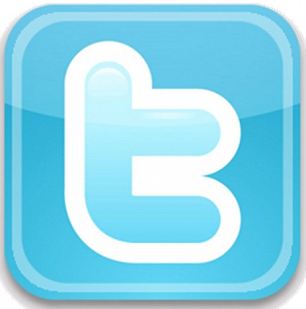 Blogs
CAGJ's blog
AGRA Watch's Blog


Over a month after the final Trans-Pacific Partnership (TPP) agreement was announced, the texts finally were released today – see WA Fair Trade Coalition press release below. In the past month, the US Trade Representative and the administration rounded up members of Congress to tell us how great this deal is, and how much we'll love it when we see it, including a meeting on the day of the People's Climate March with Rep. DelBene and a roomfull of Skagit County farmers.
CAGJ and WFTC are teaming up to make sure Congress hears a different story when they're back in district. We are working to put together an ad hoc session on how free trade could impact small-scale and organic farmers at an upcoming conference with Tilth Producers of Washington, pull together a group of farm organizations to meet with their Representatives, and possibly organize protests in upcoming months. If you would like to be involved in this effort, email us! And join us at the Nov 20 WA Fair Trade Coalition Breakfast to help make our movement strong – see details below!
---
CAGJ HAPPENINGS
Fair Trade for the Holidays coming soon!
CAGJ's annual end of year fundraiser, Fair Trade & Local for the Holidays, is coming soon! We will launch on November 17 - so be on the look-out for how to order your Nikki McClure Calendars, Loki Fish Co. Smoked Salmon, Equal Exchange Fair Trade chocolate, and more, all to keep CAGJ going strong in 2016!
CAGJ hosts Honduran Resistance Leaders & Film-maker Jesse Freeston for a special evening & Film Screening of "Resistencia: The Fight for the Aguan Valley"
Seattle is fortunate to welcome two of the most important leaders of Honduran social movements today: Berta Cáceres and Miriam Miranda. In October Miranda was awarded the
2015 Food Sovereignty Prize
. In November, both leaders are traveling to the US to receive the
Oscar Romero Award
. Miriam Miranda is a leader of the Honduran Black Fraternal Organization (
OFRANEH
), which works with the 46 communities of the Afro-indigenous Garífuna of Honduras, to defend their territories, natural resources, identity, and rights. Berta Cáceres is the founder of the Civic Council of Popular and Indigenous Organizations (
COPINH
), which works to defend indigenous Lena communities threatened by mining and hydroelectric projects. Bertha Cáceres is a
2015 Goldman Prize winner.
The film:
Resistencia: The Fight for the Aguan Valley
: June 28th, 2009. The Honduran people are preparing to vote in the first referendum in the country's history. The proposition is to write a new constitution, and a 'yes' vote could dramatically transform the country, perhaps even guaranteeing land for the country's 300,000 landless farmers. But, instead of waking up to ballot boxes, they see soldiers carrying out the first coup d'état in Central America in three decades. This is the story of the two thousand farming families who challenged the coup project by taking over the plantations of the most powerful man in the country.
For more info
,
contact CAGJ!
TUES Nov 17, 6:30-8:30PM, New Member Orientation at 6PM
Get Involved with the Food Justice Project
Location: Central Co-op's Rochdale Room - 1900 E Madison St, Seattle
Through community education, political action, anti-oppressive organizing and community-building, the Food Justice Project (FJP) seeks to challenge and transform the globalized, industrial, corporate-driven food system and promote existing alternatives. Meetings are the 3rd Tuesday of every month. New to the Food Justice Project? Volunteer orientations will be held before the meeting from 6pm-6:30pm. Orientations are a great way to learn more about the Food Justice Project, our current campaigns, and ways you can contribute. If you would like to attend an orientation, please RSVP.
Join the Washington Fair Trade Coalition and Velma Veloria for a Fair Trade Breakfast fundraiser to learn what steps we can take here in Washington State to fight trafficking and push for fair trade policies.
What does trade policy have to do with human trafficking?
In July,
Malaysia was upgraded from the human trafficking blacklist to the warning list
by the U.S. Department of State Human Trafficking Report, despite recent discoveries of hundreds of mass graves and trafficking camps. The outcry from human rights groups was immediate, as Malaysia forms part of the Trans-Pacific Partnership, a massive new free trade agreement in the works, and every indicator was that the upgrade was a political move as trade negotiations neared an end. For the last 20 years, NAFTA-style free trade policies have pushed a particular form of globalization on the world, making it easier for the largest companies to scour the world looking for cheap labor, while simultaneously undoing price controls that keep staple foods affordable, and stripping indigenous and poor communities of their rights to communally managed land and water resources. This mass destabilization of local societies leaves entire groups of people disenfranchised, desperate, and vulnerable to being trafficked.
Velma Veloria, former State Representative and longtime anti-trafficking advocate in Washington, argues that neoliberal trade creates many of the push and pull factors that lead to trafficking. "Forms of slavery and human trafficking are not just outcomes of globalization; they are part of the... process itself."
Location: University Christian Church, 4731 15
th
Ave NE. Food provided thanks to Central Co-op!
RSVP appreciated here
.
On October 12 – 15, CAGJ's Director Heather Day and members Ross Kirshenbaum, Jenny McIntosh and Emma Shorr traveled to Iowa to participate in the 3rd national Assembly of the US Food Sovereignty Alliance, and to witness the Food Sovereignty Prize being awarded to the Federation of Southern Cooperatives and Black Fraternal Organization of Honduras (OFRANEH), to whom CAGJ had the honor of presenting the prize, along with Community to Community and Grassroots International
.
We will hold a Iowa Report-back at our Community Meeting on Thursday Dec. 3. Find out more details about the
Community Meeting here
. See
photos of the Assembly
and
photos of the Food Sovereignty Prize Ceremony
. You can find a treasure trove of articles published during the week leading up to the Food Sovereignty Prize about the two honorees on our
website here
. Thank you to everyone who donated to make it possible for CAGJ's contingent to travel to these important events!
---
CAGJ NEWS
PRESS RELEASE: TPP puts investors first but pushes aside workers, consumers and the environment – Washington Fair Trade Coalition
Seattle, WA – After six years of secret negotiations, today (November 5th) the public has its first look at official text for the Trans-Pacific Partnership, a 12-country deal that would set the terms for globalization for the next generation. The release of the text has been met with great fanfare and promises of high standards, but environmental groups, labor, human rights organizations, public health groups, and food advocates see their interests being sidelined. "We just don't see these benefits being touted as possible. TPP was designed from the top down to favor multinational corporations and investors," says Lynne Dodson, Secretary-Treasurer of the Washington State Labor Council. "If TPP is endorsed by Congress, our hands will be tied regarding policies to address climate change, income inequality, labor and human rights, and development in other countries." For years, elected officials in Washington State, and advocates local for civil society expressed hopes for final language that would correct mistakes of past trade deals and manage globalization in recognition of legitimate interests of workers, communities and the environment. What we have seen confirms that the official language is heavily tilted in favor of global businesses, financial institutions, investors, and the top one percent around the world. Tariffs, which were already low, will be lowered somewhat. However, the net effect will add less than one percent to GDP over 20 years – less than the measurement error in economic data. Within the give and take, agribusiness, pharmaceutical companies, and international banks will do very well. Small farmers in Washington State and local producers will see increased foreign competition and pressure to move work offshore. Read rest of press release here.
VIDEO
: "Climate, Food & Race: Challenges for the Food Movement", 10/27 talk by Eric Holt-Gimenez and Jill Mangaliman
Missed CAGJ's event on October 27, 2015 with Eric Holt-Gimenez of Food First and Jill Mangaliman of Got Green? Do not despair, it was captured on video by Todd Boyle. Enjoy their incredible talks
at this link
, and please share widely!
Thank you to the over 200 people who came, and to the main event sponsors and co-sponsors!
---
TAKE ACTION
AGRA Watch is continuing to work with our African and US partners to raise awareness about human feeding trials to take place at Iowa State University of the GM banana funded by the Gates Foundation. These are among the first human feeding trials ever of a GM product, and there are still significant concerns about the safety of these trials that ISU has not addressed. This month we are working with our friends at ISU to generate thousands more signatures before delivering the petition early next month.
Sign the petition today!
---
SAT Nov 7
Not Another Haiyan, Climate Justice Now!
Meet at 11 AM at the Beacon Hill Food Forest, Wear Blue.
WHY Fossil fueled climate catastrophes are increasing in frequency and size.
The PNW is becoming the nation's growing exporter of Fossil Fuels. Nov 7th is the 2nd year anniversary of the world's strongest storm to make land fall -- Typhoon Haiyan killed tens of thousands of people, displaced over 6 million and destroyed entire industries and ways of life. HOW: As Seattleites, people of this land, we cannot remain silent. WHAT: Join us in a procession from Beacon Hill to commemorate the Filipino people and people around the world struck by man made climate chaos and help us revoke the social license fossil fuel industries think they have to use our region to ramp up the destruction of our people and planet. BACKGROUND: In 2013 Typhoon Haiyan hit the Philippines. Instead of providing support and relief to the victims of this climate disaster the United States ramped up it's imperialist military presence. At the same time new pushes to export coal, oil and gas through the Northwest continue to drive the climate crisis. We demand an end to fossil fuel exports driving these disasters and the systems of imperialism, capitalism and CO2lonialism that created this and other disasters. Peoples in the Global South bear the least responsibility for the climate crisis, but every year they face more and more of its devastating impacts. Meanwhile U.S. Corporations plan to extract the dirtiest coal and oil and ship it overseas to the Global South, where much of it will power further extractive neo-colonial land grabs and devastation. Since 2013 the U.S. has dramatically expanded its fossil fuel production. The Pacific Northwest is poised to become a dirty-energy superhighway to export Climate Chaos to the world. Oil and Coal trains threaten local rail-line, low-income and immigrant communities with health risks, spills and explosions, while delivering devastating blows to the climate. The Pacific Northwest can be a thin green line against this new form of CO2lonialism. U.S. Imperialism, fossil fuel exports, environmental injustice and climate chaos are all part of the same system. We need System Change not Climate Change! Performers and Speakers Include: Rogue Pin@y, Movitas, Pinay Choir, Matt Remle (Last Real Indians), Aji Piper, Roger Rigor and more. Spread the word on Facebook.
THURS NOV 12, 6:30-9 PM
City Fruit's 5th Annual Cider Taste Fundraiser
This year City Fruit will celebrate the harvest of over 100,000 pounds of fruit in its history, a milestone that the organization reached in late August. All funds raised will support City Fruit's 2016 harvest that provides fresh, local fruit to over 50 food banks and meal programs. Tickets include one event passport, souvenir glass, tastes from ten Northwest cidermakers, and six small plate food pairings prepared by six outstanding local chefs. The evening will also feature a live auction and the chance to bid on cider-themed prizes and unique local experiences. Location: Pike Place Atrium Kitchen, 1433 First Avenue. Tickets are limited, and must be purchased online at cityfruit.org/cidertaste. $85 Individuals/ $75 City Fruit Members
THURS, NOV 12, 6:30 – 8:30 pm
21 Acres: Every Bite – Preparing a Sustainable Holiday Feast Workshop
Join local cookbook authors Karen Binkhorst and Carol Richardson Marty as they lead you on a culinary journey of how to create magnificent holiday feasts for the upcoming holidays with sustainability, reducing food waste, and creativity in mind! Points of interest include tips on great menu planning and local ingredient sourcing, in order to prepare a sustainable Pacific Northwest holiday meal. Register this event online here or email deb@21acres.org or call 425-481-1500. Fee: $30 (Adult), $25 (21 Acres member), $15 (Student). More info here.
SAT NOV 21, Noon
Northwest Detention Center Resistance March to stop deportations
Meet at Tollefson Plaza in Tacoma (1688 Pacific Ave), and head to the Northwest Detention Center (1623 E J Street) for a rally. Come and march during the National Week of Action on the anniversary of the President's Executive Action on Immigration. One year has passed without relief for our criminalized communities and more people are being detained in the Northwest Detention Center everyday. We will begin with a panel of experts on criminalization of our immigrant communities on Friday November 20th at UW Tacoma. And we will march down to NWDC from UW Tacoma campus on Saturday November 21st at noon. Learn more on Facebook.

Thank you for reading CAGJ's e-newsletter!
Forward this E-mail | Unsubscribe | View E-mail in a Browser
CAGJ is funded by the community - Become a Member today!