Contact us with any questions!
Social Media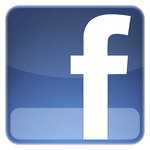 Join us on Facebook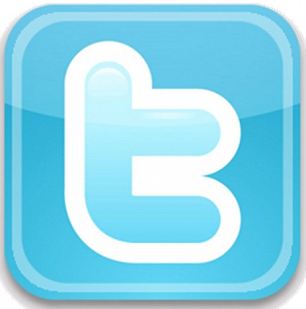 Follow us on Twitter
April is Membership Month
Community and Solidarity in Times of Crisis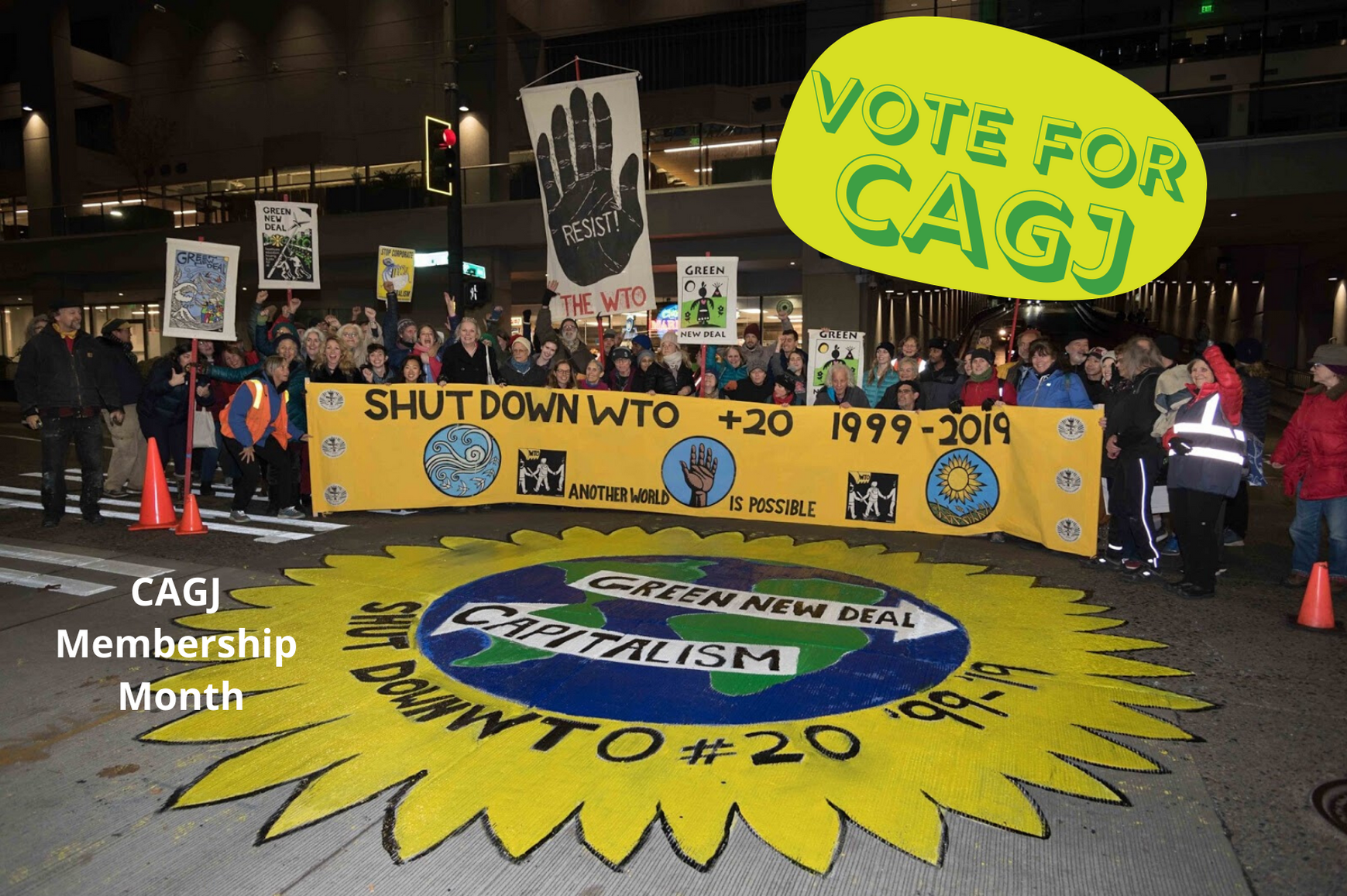 Every year during the month of April CAGJ asks our supporters to become Members (either by donating or signing up online), and we ask our Members to renew your support of CAGJ. We recognize that these are very hard times for everyone. The pandemic coupled with a lack of compassionate leadership is creating chaos and fear. Our hearts go out to all who are suffering, due to losing loved ones, being laid off, or isolated in a scary time.
We are heartened by the many beautiful examples of mutual aid, community and solidarity, which are essential to our survival. We are seeing openings to creating systemic change, and opportunities to build on the increased awareness of our food system in this crisis. CAGJ is amplifying our partner's calls to action, from Africa to Bellingham - please see their calls to action below!
#VoteforCAGJ #VoteforFoodSovereignty
Soon you will receive our 2019 Annual Report - we are excited to share the stories of our accomplishments this past year. THANK YOU for making our work possible with your time, energy and donations.
We will wrap up Membership Month with GiveBIG, a Northwest tradition of sending love to your favorite non-profits on one special day, WED May 6. You can pledge your support during the Early Giving period, starting April 22. Or make a gift on WED May 6 - Thank you!
Thank you Simone!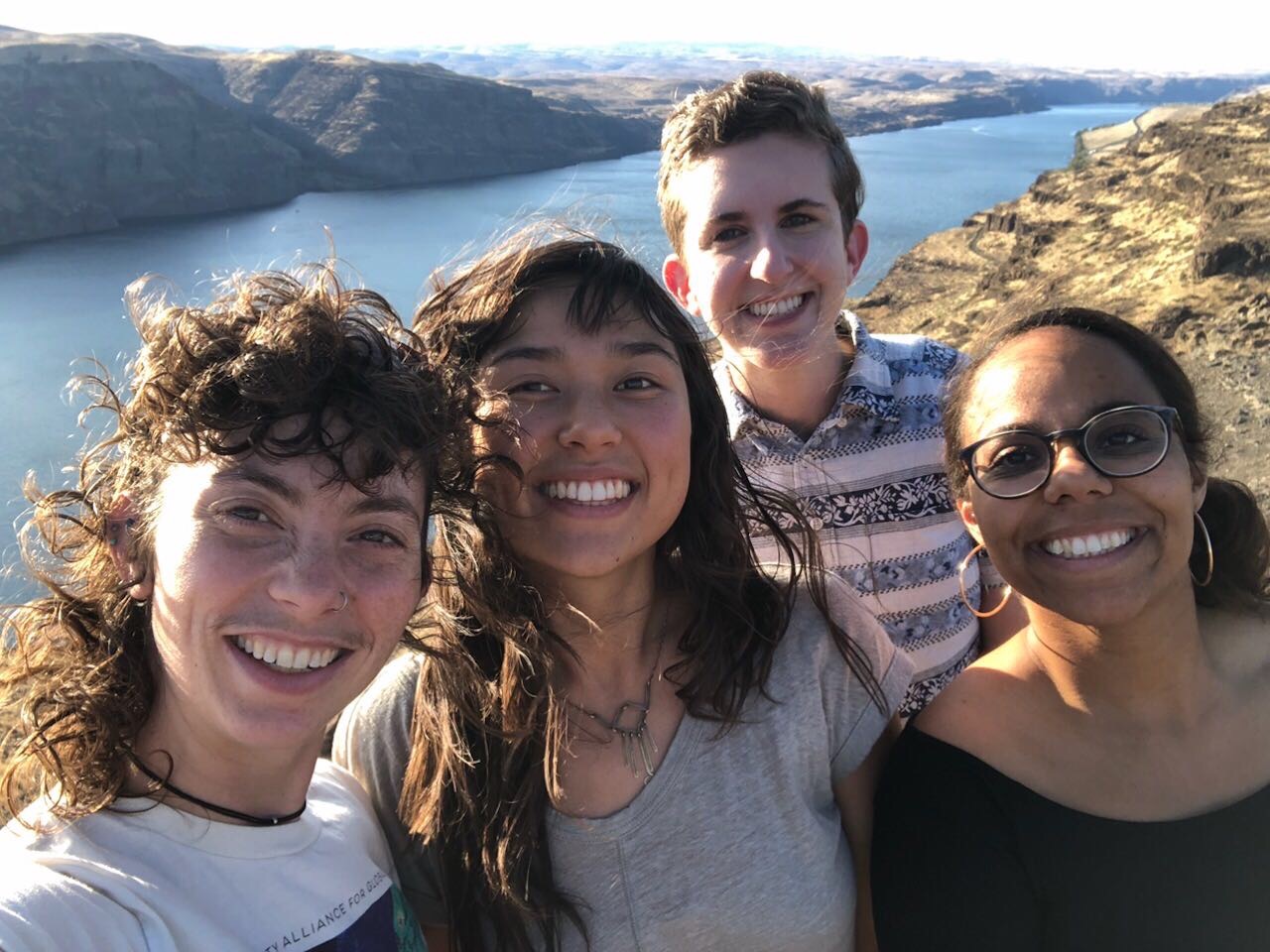 After three and a half years as CAGJ's Organizing Director, Simone Adler (far left!) took a new position with Working Washington this week; we wish them the best in their new role as a labor organizer! Simone worked side by side with our Executive Director, Heather Day; hiring Simone represented the first time CAGJ was able to create a second full-time position, made possible, in part, by a generous grant for our AGRA Watch campaign from Swift Foundation. Given the uncertainties of the moment, and changing nature of organizing work, we will hold off on hiring at this time to see what comes next for CAGJ. We are grateful to SLEE Dinner Coordinator Sara Lavenhar for being willing to increase her hours to support CAGJ through this transition. Much of the work that Simone envisioned and led at CAGJ will continue, including our strategic planning process, Summer School, and our research and organizing with local food justice and African food sovereignty movement partners. We will forever be grateful to Simone for all that they brought to CAGJ including their wisdom, commitment to racial justice, and fierce dedication to building the food sovereignty movement.
Monthly Food Justice Project Meeting via Zoom
Summer School Organizing!
Location: Our office at Welcome Table Church, 1322 S Bayview St
Join us to finalzie the theme and develop the curriculum and outreach plan for for
Rise Up! Summer School
, a political education and leadership development program for adults entering its second iteration! During the April and May FJP meetings we will focus on Summer School organizing - all are welcome!
FJP Meetings are a great way to get involved in CAGJ, and are held the 3rd Tuesday/month. New volunteers are invited to our orientation via ZOOM at 6pm: Please email us to let us know you're attending the orientation.

All are welcome! For more info,

email the Food Justice Project

.
May Day in Skagit County/Dia de los Trabajadores
Join our solidarity partner Familias Unidas por la Justicia and the farmworker community to march in honor of all workers! We will be in solidarity with worker movements around the globe to remember the struggles of the past and also continue the legacy of the radical labor movement. Stay updated on whether the march is going forward during COVID-19 via the Facebook event here. Want to help organize a carpool from Seattle to Skagit? Get in touch:

[email protected]

.
14TH Annual SLEE Dinner with Chef Tarik Abdullah
Location: The Polish Home -
1714 18th Ave, Seattle, WA 98122
The COVID-19 crisis is impacting everyone differently depending on region, industry, and family situation; we know there will be short-term and long-term disruptions that may affect decisions made for the rest of the year. At this time, we are moving forward with SLEE! 2020, knowing that we may have to postpone the dinner.
We are excited to announce
Chef Tarik Abdullah
as our keynote speaker!
Known for his innovative pop-up restaurants, Tarik is an experienced chef and youth educator. Chef Tarik's cuisine is inspired by the tastes and flavors of his childhood, growing up in a Muslim family and broader community where ethnic foods were the norm. With deep roots in Seattle's south end, his mission is to "Feed the People" creating community one meal at a time against a backdrop of great music and visual arts.
We are
seeking interns
to help with outreach starting immediately, and volunteers to plug in to the many roles that make SLEE a vibrant community gathering
.
Help us develop the SLEE program, create social media, do outreach and more! We are happy to work with students to fulfill requirements for academic credit. Political education is incorporated into all internnships, and there are many opportunitises to be involved in CAGJ programs including Summer School! Timeframe is flexible.
Read about internships, and how to apply on our website.
Email Sara
if you want to join our 2020 SLEE team - thank you!
---
TAKE ACTION
THURS April 2 - SAT April 4
These events are part of the

#FreeThemAll
National Week of Action to ramp up the pressure as ICE continues "business as usual" under the COVID-19 health crisis.
Pledge to participate by signing up here. Hosted by La Resistencia, WA Immigrant Solidarity Network, Fuerza Collectiva. Learn more about each day's action/event here. Actions:
Thursday 4/2: Online Solidarity Day Panel
featuring organizers from around the country discussing the work to end detention in the age of the corona virus. Learn more about this event here; Thursday 4/2: La policia, la migra, la misma porqueria; Friday 4/3: Public Health Accountability Day; Saturday 4/4: #FreeThemAll Webinar
As farmworkers join countless other workers on the frontlines of the COVID-19 crisis, we ask you to join us in demanding WA State take immediate action to put in place real protections with accountability and enforcement in the agricultural industry, so that farmworkers can survive this virus and the financial crisis that is already crippling families.
For additional context, read David Bacon's article, "
America's Farmworkers—Now 'Essential,' but Denied the Just-Enacted Benefits"
(photo by David Bacon).
Take Action: Call Governor Inslee (360) 902-4111 and

email him

to demand immediate protection for farmworkers in Washington State:
Enact Emergency Orders with funding for staffing to ensure all COVID-19 protocols, including appropriate social distancing guidelines, are being followed in the fields and packing/processing, with enforcement and consequences for noncompliance, such as fines. Provide personal protective clothing and equipment to farmworkers at no cost to them. Pay farmworkers sick leave if they become ill. Establish an incentive for recruitment of needed farmworkers in WA State, including raising wages to work in agriculture.

Ensure there will be no retaliation against workers asking for better protections, or for becoming ill. Ensure the COVID-19 protocols are not used as retaliation in hiring practices.

Require transparent recruitment and hiring information and housing protections for all farmworkers related to COVID-19. In addition to informing workers about the terms and conditions of employment when workers are being hired, all persons who are recruiting for agricultural employment in WA must provide detailed information about the risks of COVID-19, including how employers will protect their safety while transporting and housing them, and in the workplace.

All farmworker housing, tools, and equipment must be fully sanitized before farmworker families move in and use the equipment. There must be proof of that sanitation. There must be designated sanitized quarantine living facilities with access to medical personnel, and COVID-19 plans approved by WA State Department of Health and local Health jurisdictions.
With Farmers Markets throughout the state currently closed due to the Governor's Stay Home, Stay Healthy order, many market vendors are offering food delivery and pickup options. Seattle Neighborhood Farmers Markets has compiled a comprehensive list of vendors, including a map of pick up and drop off locations. You can also search for a local CSA here.
Got Green is a Solidarity Campaign partner with CAGJ's Food Justice Project. We urge you to join their efforts to respond to the pandemic by pressuring for health justice, tax justice, cash assistance and more. As an environmental justice organization based in working-class communities of color in South Seattle, Got Green demands that Governor Jay Inslee, as well as county officials and mayors across WA State, use emergency powers to address the COVID-19 pandemic in the following ways....Read more and sign the petition!
To recover from the current economic crisis we need a Green Stimulus plan
that is socially just and climate-friendly.
The question isn't whether we will next need a major economic recovery stimulus, but what kind of stimulus should we pursue?

In response climate and social policy experts in academia and civil society - including Jim Goodman, President of National Family Farm Coalition (of which CAGJ is a member) developed a menu of solutions that would collectively comprise a Green Stimulus.
The letter outlines proposals in 8 areas:
Housing, Buildings, Civic Infrastructure, and Communities; Transportation Workers, Systems, and Infrastructure; Labor, Manufacturing, and Just Transition for Workers and Communities; Energy System Workers and Infrastructure; Farmers, Food Systems, and Rural Communities; Green Infrastructure, Public Lands, and the Environment; Regulations, Innovation, and Public Investment; Green Foreign Policy.
Call on WA's Representatives and

Senators to urge them to support the letter: Call Congressional Switchboard (

202-224-3121) to be connected with your Rep and leave a message: "I am calling to urge my representative to support a Green Stimulus to Rebuild Our Economy". Your message will be most effective if you share one or two reasons why you support it (choose from the menu of 8 areas).

Share the letter on social media with this hashtag #

GreenStimulus
---
CAGJ NEWS & ANALYSIS
COVID-19: A Time for Solidarity and Resilience
We stand in solidarity with our brothers and sisters in our many and diverse constituencies across Africa. We send a message of hope that each one of you and your family is coping
with the impact of the COVID-19 pandemic, and the anxiety that it is raising. We anticipate that the pandemic will affect Africa differently than other continents. While the number of African casualties is currently much lower than in other continents, we should remain vigilant. If the virus spreads widely in our populations, we may be impacted more heavily than any other continent. Although this is the time for 'social distancing', we need to build on the source of our resilience – our social cohesion and solidarity. We call on communities to continue to support each other in this dire moment, especially the most vulnerable among us, with compassion, resilience and hope. We call on African governments to ensure that their responses to this crisis take full account of the needs of the most vulnerable: urban youth, street children, women-headed households, migrants, refugees, internally displaced people. What is becoming clearer now is that the source of COVID-19 is strongly linked to the activities of the industrial food system. Land grabs and the expansion of monocrop farming into previously undisturbed ecosystems has breached their boundaries and led to the crossover of viral diseases from animals to humans. Factory farming –intensive livestock production– has led to weakened immune systems and more virulent disease transmission. Africa must reverse its openness to industrial farming systems if we are to break free from the impending threat of further pandemics attacking our people.
By Phil Bereano, CAGJ Member, and
Helena Paul, Co-Director of EcoNexus, UK
All of CAGJ's work is predicated on the failure of powerful actors—governmental, corporate, philanthropic—to adequately assess the consequences of their policies, especially in a democratic manner which would involve the participation of those most affected. Progressive groups have consistently fought for a notion of a Precautionary Principle before such actions. In light of a recent story in The New York Times about persons born with disabilities due to their mothers' usage of the drug thalidomide, CAGJ member Phil Bereano co-authored this Letter to the Editor to highlight the historical importance of what was a successful struggle in the fight to regulate pharmaceutical companies.
Editor: Your important article "Thalidomide's Legacy" (Katie Thomas, ScienceTimes, March 24) provides a valuable look at the consequences of the corporate pursuit of profits above all else. However, contrary to the overall thrust of the article, the regulation of thalidomide was a major success in the annals of administrative law. It is the outstanding example of the application of the Precautionary Principle in regulatory law and is also "An Untold Story of Thalidomide" (to use the heading of your "Inside the Times" feature). In the 1950s a precautionary approach had not yet been developed in Europe but did exist in all but name in US law, dating back to the 1930s. In assessing the safety of new drugs, precaution required the applicant for approval to assume the burden of proof. It is simply "look before you leap." The first application for approval of thalidomide was made in the US in September1960 and came across the desk of a former family doctor named Dr. Frances Oldham Kelsey. Kelsey had only recently taken the job of reviewing requests to license new drugs at the Federal Drug Administration. Kelsey is merely mentioned in passing in your article, yet she is a true American hero for preventing the widespread use of thalidomide in the U.S. She used the precautionary rule as her legal basis for requesting more information from the Merrell drug company. The company complained that she was harassing them. Read the rest of the Letter

La Via Campesina on COVID-19 #StayHomeButNotSilent - In times of pandemic, peasants are united to feed the people!
CALL FOR MOBILISATION April 17 – INTERNATIONAL DAY OF PEASANTS' STRUGGLE
On April 17, La Via Campesina will commemorate the International Day of Peasants' Struggle

i

in a context that once again validates the historical role of the peasantry in societies and their fundamental task of feeding the people, even in times of war, fascism, authoritarianism and pandemics. COVID-19 has crippled the world. This deadly virus expose the vulnerability of the current globalised food system dominated by industrial agriculture, and the dangers it poses to all life forms. We should learn from this crisis and invest in building local, resilient and diverse food systems. States must begin by implementing

'food sovereignty'

through agroecological production and enabled by popular agrarian reforms. Again, the extraordinary circumstances facing humanity today must compel all countries to protect and guarantee the Rights of Peasants and Other People Working in Rural Areas, as articulated in the United Nations Declaration, approved in 2018 (

UNDROP

). LET'S BUILD SOLIDARITY!
Let us transform
the windows, the terraces, the gardens and fields into our demonstration squares, turn our pots and pans into drums of resistance.

Read

more about

efforts and statements put out by various members of

La

Via

Campesina

.

Contact CAGJ to help organize our creative action!
How can we enable the scaling of agroecology from the Bottom up? What is needed for agroecology to be advanced, amplified, scaled up and out? In each context, there are enabling and disabling conditions that shape the potential for agroecology to be scaled.

This Food First Issue Brief

identifies six 'domains of transformation' that are essential to consider in agroecology transformations. Social movements, food producers, progressive researchers and other actors in civil society have long advocated for agroecology. More recently, agroecology is increasingly recognized by policy makers as an alternative paradigm for food and farming that can address multiple crises in the food system and enable a just transition. The challenge ahead is to make agroecology grow from "islands of success" to "seas of change". How can agroecology be nurtured, grown, massified, scaled up and out and strengthened on-farm, across and between territories, and throughout the food system?
---
WEDS, APRIL 22, 7:30PM Via Livestream
Climate Change And Farmland - Building A Resilient Future For Washington with
Frances Moore Lappé and Anna Lappé
To celebrate the 50th anniversary of Earth Day,

PCC Farmland Trust

presents national bestselling authors and mother-daughter duo Frances Moore Lappé and Anna Lappé, who bring a multi-generational perspective on the environment, the climate crisis, and our food system. Frances and Anna are joined by a panel of local farmers who offer insight on building a sustainable and resilient food system and share real stories about climate change impacts on farmland, and the ways they are working to mitigate and adapt. Honor the power of soil and the knowledge of farmers as one answer to Washington's low-carbon, resilient future.
Tickets are free for youth (22 and under) and 5$ for adults.

Learn more here.
Danielle Sered and Nikkita Oliver: Violence, Incarceration, and a Road to Repair
Although over half the people incarcerated in America today have committed violent offenses, the focus of reformers has been almost entirely on nonviolent and drug offenses. Danielle Sered takes aim at issues of mass incarceration, insisting that we cannot just critique violence and mass incarceration, but must build practical, moral solutions to displace them.
Learn more here.
SUN May 10, 7:30PM
Rebecca Henderson: Re-Imagining Capitalism in a World on Fire
Free market capitalism is one of the greatest sources of prosperity the world has ever seen. But this success comes at a cost. Economist Rebecca Henderson cautions that the time for action is running short, and that we must alter course soon before the wealth imbalance in the capitalist system destabilizes our society. Henderson presents rigorous research in economics, psychology, and organizational behavior, drawing from her many years of work with companies around the world—and her book Reimagining Capitalism in a World on Fire—to give us a path forward towards reinstating capitalism's moral and ethical framework. Learn more here.
Thank you for reading CAGJ's e-newsletter!
Forward this E-mail | Unsubscribe | View E-mail in a Browser
CAGJ is funded by the community - Become a Member today!