February E-News:
CAGJ HAPPENINGS
TAKE ACTION
CAGJ NEWS &
ANALYSIS
COMMUNITY CALENDAR
Get Involved! Upcoming CAGJ Meetings:

Food Justice Project:
3rd Tues/month, 6:30 - 8:30; for more info email us.

AGRA Watch:
time varies, for more info email us

Contact us with any questions!

Join us on Facebook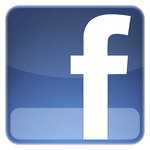 Follow us on Twitter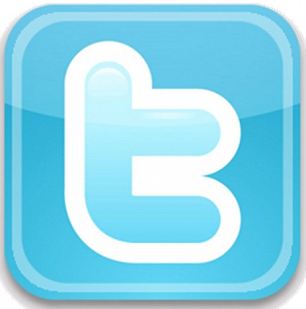 The People have Spoken: Summer School is Back!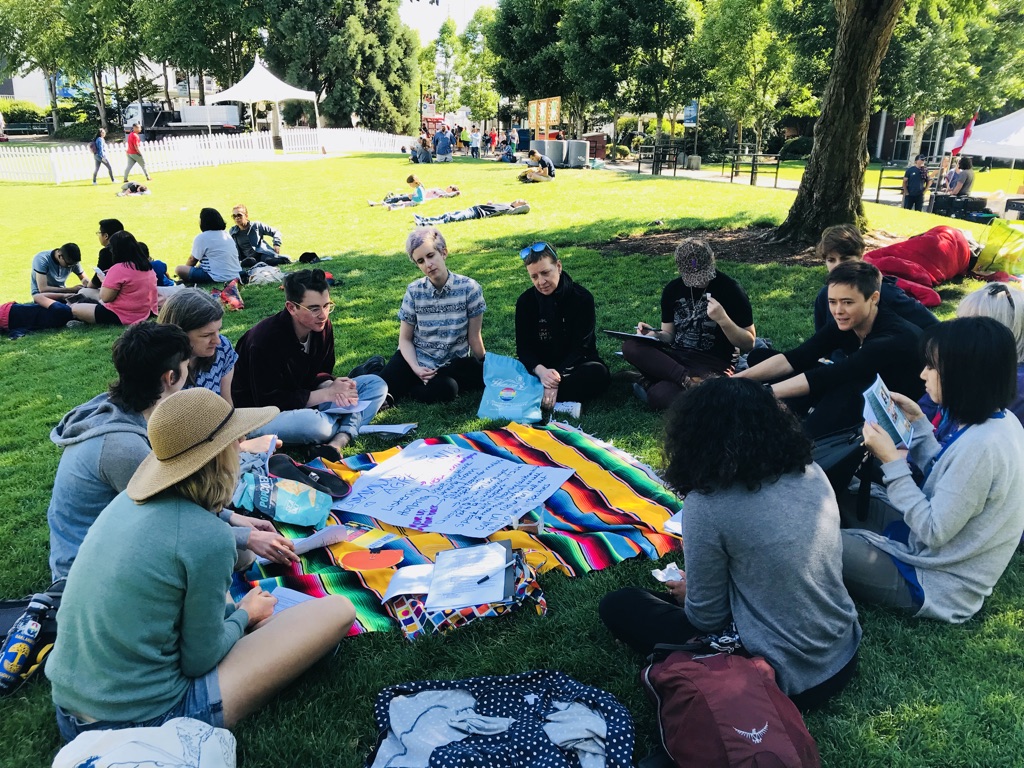 We are excited to launch our second iteration of Rise Up! Summer School, a political education and leadership development program to build anti-oppression analysis and learn about food sovereignty. (Read about the 2018 program). Summer School is 3 months long - June, July, and August - and meets twice a month: on the third Tuesday for a group discussion, and on a weekend date for a field trip. This year's topics are to-be-determined. Join our organizing collective to get involved! Roles include recruitment, curriculum curation, logistics, facilitation, and communications. Read more here, and sign up to participate in Summer School or join the organizing collective.
Summer School Organizing Collective meets 3rd Tues/month: From February to May, we will use the second half of our monthly Food Justice Project meetings to organize and plan Summer School. Join us on Feb 18 to develop the theme, and plug into roles!
Summer School Details: Summer School discussion dates: Tuesdays June 16, July 21, and August 18, 6:30-8:30pm. Field trip dates TBD. Summer School 2020 is for folks 18 and older. Attendance at all events is desired, but not required.
---
CAGJ HAPPENINGS
MON FEB 10, 4:30-6:30PM
7th Annual Farmworker Tribunal with C2C & FUJ
Location: WA State Supreme Court 415 12th Ave SW, Olympia, WA
Show up for farmworker justice! Join CAGJ's partners Community to Community Development and Familias Unidas por la Justicia, and Farmworkers from across Washington at the State Supreme Court for the annual Farmworker Tribunal. Farmworkers will bring testimony to tribunal judges on innovative systemic change led by workers, their recent victories, and policy proposals on climate change, pesticides and retaliation.
Carpool sign-up here!
Help publicize: Share the
Facebook event.
Monthly Food Justice Project Meeting
Topic: Presidential Voting Process in WA State & Summer School Organizing
Location: Our office at Welcome Table Church, 1322 S Bayview St, Seattle 98144
Click here to RSVP
With our state's presidential primary coming up on March 10, we want to understand the ins and outs of the presidential election voting process in Washington! Join us for a discussion about how our electoral system works and what you need to know to be prepared, with special guest from Washington Fair Trade Coalition, Hillary Haden. Then help us kick off the Summer School Organizing Collective!
From February to May, FJP meetings will be the place to get involved in organizing Rise Up! Summer School, a political education and leadership development program entering its second iteration. Join us this month for our 2020 launch, and help develop the theme, and plug into roles!
FJP Meetings are a great way to get involved in CAGJ, and are held the 3rd Tuesday/month. New volunteers are invited to our orientation at 6pm: Please RSVP. Our meetings are potlucks: please bring food or drink to share, if you are able. All are welcome! For more info, email the Food Justice Project.
Stop GE Salmon Action! Sign up to Organize with us!
Location in Seattle & time TBD
Ready to take action to stop AquaBounty Inc's genetically-engineered salmon? AquaBounty says it's GE salmon will hit US markets later this year for the first time. Save the date to join us for a local direct action in coordination with Uprooted & Rising and others, and in solidarity with actions across the US & Canada to stop GE Salmon, support Native Treaty Rights, and uplift food sovereignty! Join our organizing team for the action! Get involved with outreach, media, art, day-of roles, and action planning. Email Simone to sign up or with questions.
Last month CAGJ's Director Heather Day traveled to Birmingham, Alabama to participate in the board meeting of the National Family Farm Coalition. NFFC member Federation of Southern Cooperatives (FSC) hosted the gathering in Birmingham in order to steep ourselves in US civil rights movement history and enliven the board's commitment to achieving racial equity. The first day included a visit to several sites that make up the Birmingham Civil Rights National Monument, including Kelly Ingram Park in downtown Birmingham, a guided visit of Sixteenth Street Baptist Church, where, in 1963, four girls were killed and dozens were injured by a bomb set by white supremacists, and a visit to the Birmingham Civil Rights Institute. Two members of FSC shared their wisdom, including blues legend Jock Webb and co-founder John Zippert, who shared about the critical role farmers played in the movement. Farmers who owned land could speak up and join direct actions, while many others feared losing their jobs and livelihoods: Land is liberation. It was great to spend time with the farmers from many parts of the country who make up the national leadership of NFFC, and we made good progress on developing plans for NFFC's Land Grab campaign, whose goal is to end corporate domination of our food system.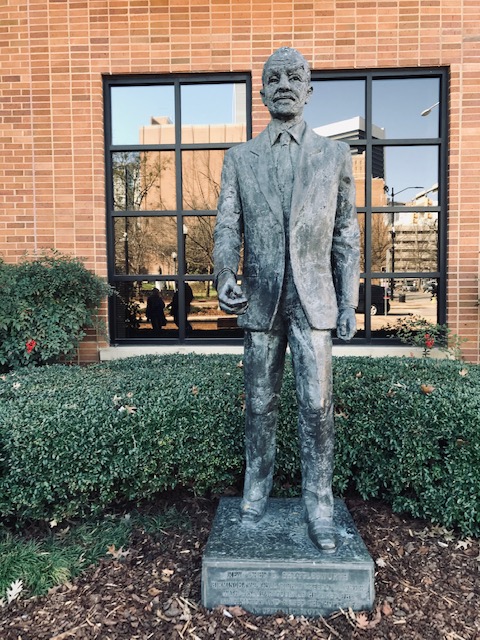 CAGJ is membership-led and driven by leaders in our community! Right now is an exciting time to plug into CAGJ's organizing by stepping into a volunteer leadership role. No experience needed; we believe all members have the ability to become leaders in our organizing. We will support you in developing grassroots organizing and leadership skills as you support the organization's goals and growth – and the strengthening of the food sovereignty movement! We are currently seeking At-large Co-Chairs for our Steering Committee, and folks to join our Membership and Fundraising Committees. If interested, you can read more on our website, and let us know you are interested in this online form, and we will follow-up with you soon - thanks!
---
TAKE ACTION
CAGJ joins our partner organizations Got Green and Community to Community in opposition to Cap & Trade. For more background, read this statement from Got Green and C2C:
"As communities of color affected by climate change and environmental injustice, we call for real reductions of pollution directly at the source. And for that very reason, we call for a rejection of Cap-and-Trade and other forms of carbon market mechanisms. Climate change policy goals must protect the environment and all people, starting with those first and worst impacted by the pollution and poverty, and the industries causing climate change must be held accountable. Not only do Cap-and-Trade programs avoid addressing the root causes of this climate crisis, they have not shown any measurable results in actually reducing greenhouse gas (GHG) emissions to-date. As carbon trading was originally designed and promoted by industry lobby groups, such as the US Climate Action Partnership, a growing number of critics contend that such schemes were made to fail in the first place. We are greatly disappointed that year after year, Cap and Trade policies have been proposed in Washington State, and we urge you all to support real climate solutions instead. Read the rest of the letter.
On Jan 24th a farmworker named Madardo was violently pulled from his vehicle by ICE, witnessed by his wife and 2 young children who were on their way to their day-care center. We believe he is being held at the NW Detention Center in Tacoma. Please join us in responding to the call for urgent action from our comrades at Community to Community to demand his release and an end to the outrageous fascist behavior of ICE and CBP towards immigrants and farmworkers in the agricultural region where we live. Read more in this article and follow updates on C2C's facebook page. "As a farmworker justice organization that has repeatedly defended farmworkers from aggressive behavior of Customs and Border Patrol and ICE agents, we are witnessing an escalation of aggression into fascist violence against people of color. We are outraged at this escalation of human rights violations of immigrants and farmworkers in our community."
Take Action
: Call Governor Inslee's office: (360) 902-4111
Sample script: "I am calling to demand immediate action against the abuse of power by ICE and CBP Blaine Sector. The morning of Friday Jan 24 in Everson a farmworker named Madardo was detained by ICE without a judicial warrant. He was violently pulled out of his car in front of his children. The ICE agents broke this individual's car window and made racist slurs. In response to this aggressive and violent anti-immigrant detainment, I join others across Washington in demanding his immediate release and urge the Governor to protect Whatcom County's immigrant community from increasing aggression by the CBP against immigrants and people of color."
---
CAGJ NEWS & ANALYSIS
New Report by IATP and National Family Farm Coalition
Despite their poor track record, carbon markets have become the default recommendation for many climate policy proposals at the state and national level. These markets have not led to real, sustainable greenhouse gas emissions reductions, pose direct risks to the health and economic security of communities and distract from stronger policies that better reflect the urgency of the climate crisis. Family farmers struggling with sinking incomes, low prices and increasing climate disruptions need a strong, stable policy framework that supports longterm climate and economic resilience. As agriculture is increasingly integrated into climate proposals, we must ensure that it does not get tied to risky carbon markets.

Download the PDF of the factsheet.
As governments across Africa develop laws to deny farmers' rights to exchange and sell local seeds, women are leading the fight to protect Africa's sacred biodiversity. This video was produced by A Growing Culture in collaboration with the Alliance for Food Sovereignty in Africa (AFSA). Videography was done by Jason Taylor of the Source Project. Watch the video (2 minutes)!
New Food Sovereignty Video features Joan Brady, National Farmers Union of Canada and La Via Campesina
US Food Sovereignty Alliance Narrative Strategy collective has released the eighth short film in the Food Sovereignty Stories series (Youtube). This latest film features Joan Brady who defines food sovereignty in action: A democratic food system. Joan is a food producer in southern Ontario and is a member of the National Farmers Union of Canada and North America regional coordinator of La Via Campesina, the international social movement organization that popularized the term food sovereignty. We invite you to share this film in your networks.#FoodSovereigntyStories.
---
Rick Steves: Hunger & Hope ($15-$60)
How can we combat the rise of extreme poverty across the globe? Returning to Town Hall's stage, Steves joins us for a screening and discussion of his new one-hour documentary special Hunger & Hope: Lessons from Ethiopia and Guatemala. Steves reveals key stories from these nations about the importance of water, education, empowering women, and nutrition during a child's first 1,000 days. See firsthand the impact of globalization and the effects of climate change, and witness the challenges faced by over 700 million people struggling to live on less than $2 a day. Join Steves to experience the act of travel as a classroom, and learn about the innovative solutions and smart development aid fighting to end world hunger. More info.
Dan Esty--Big Ideas for a Sustainable Future
Esty joins us with excerpts from A Better Planet: Forty Big Ideas for a Sustainable Future, a collection of essays on ecology, environmental justice, Big Data, public health, and climate change, all with an emphasis on sustainability. Esty offers selections that call for sustainability through actionable, bipartisan approaches based on rigorous analytical research, offering us solutions for confronting issues such as the buildup of greenhouse gases in the atmosphere, water shortages, and air pollution. Sit in for a diverse exploration of the problems that face our planet, the factors stopping us from taking action, and what we can do to change them. More info.
SAT FEB 22, 2:00 pm
PSARA Forum: The Black Panther Party in Seattle
Location: Washington State Labor Council 321 16th Avenue S, Seattle
Puget Sound Alliance for Retired Americans (PSARA) is proud to host a forum featuring six former Black Panther Party members who are now members of PSARA: Mark Cook, Larry Gossett, Vanetta Molson, Garry Owens, Na'eem Shareef, and Mike Tagawa. The panel will talk about the history of the Seattle chapter of the Black Panther Party and what they think the example of the Party means for us today. For more information from the event flyer click

here

. All are welcome. The event is free but your donations will be gratefully accepted.
SAT FEB 29, 2:00 PM – 4:30 PM
Los Eternos
is a documentary exploring the root causes and lived experiences of forced migration from Central America to the United States.
We will follow the film with an audience discussion with support from local experts, and we will present ways to take action to provide solidarity to migrants at the U.S.-Mexico border and here in Washington State. FREE: We welcome donations at the door to support local migrant justice organizations.
Spanish interpretation will be available during our discussion after the film. Admission is free. Sponsored by Seattle Interfaith Migrant Rights Alliance and the Pacific Northwest Chapter of the International Migrants Alliance. Location: Washington State Labor Council.

Watch trailer here.

Learn more.
Climate Justice Concert with Amora & Julia Newman
Come join us for a special night of music and unity for climate justice! Be blessed with our incredibly talented musicians and activists including Alexandra Blakely, Brooke Hatch, and Julia Newman. Benefit for 350 Seattle and The People's Echo. Please consider a minimum donation of $20, but NO ONE will be turned away for lack of funds. Location:The Collective Seattle, 400 Dexter Ave N, Seattle, WA 98109.

Learn more here.
SUN MAR 8, 9-10:30AM; 1-4PM
Seattle Womxn's March Brunch & Rally; Womxn's March on Seattle 2020
Even with Donald Trump's impeachment underway, the rights and safety of womxn, people of color, the LGBTQ+ community, immigrants, and anyone else who is not a wealthy white man are still at risk. For the fourth year in a row, join Seattle Indivisible, the Washington Immigrants Solidarity Network, and other local organizations in one of many marches happening around the country.

Learn more here.
TUES March 17, 7pm
Rebecca Solnit: Recollections of My Nonexistence
In Recollections of My Nonexistence, Rebecca Solnit describes her formation as a writer and as a feminist in 1980s San Francisco, in an atmosphere of gender violence on the street and throughout society and the exclusion of women from cultural arenas. She tells of being poor, hopeful, and adrift in the city that became her great teacher; of the small apartment that, when she was nineteen, became the home in which she transformed herself; of how punk rock gave form and voice to her own fury and explosive energy. She explores the forces that liberated her as a person and as a writer–books themselves, the gay men around her who offered other visions of what gender, family, and joy could be, and her eventual arrival in the spacious landscapes and overlooked conflicts of the American West. These influences taught her how to write in the way she has ever since, and gave her a voice that has resonated with and empowered many others. More info.
Sophie Egan with Tim Egan - Conscious Food Choices For Ourselves and the Planet
Is organic food really worth it? Are eggs okay to eat? What does it mean if something's labeled "Fair Trade," or "Biodynamic," or "Cage Free"? Health, nutrition, and sustainability expert Sophie Egan explores the world of ethical food choices we face every day. With insight that aims to revolutionize our understanding of food, Sophie draws from her book How to Be a Conscious Eater: Making Food Choices That Are Good for You, Others, and the Planet and joins in conversation with environmental author and journalist Tim Egan. Tickets are free for youth (22 and under) and 5$ for adults.

Learn more here.
Climate Change And Farmland - Building A Resilient Future For Washington with
Frances Moore Lappé and Anna Lappé
To celebrate the 50th anniversary of Earth Day,

PCC Farmland Trust

presents national bestselling authors and mother-daughter duo Frances Moore Lappé and Anna Lappé, who bring a multi-generational perspective on the environment, the climate crisis, and our food system. Frances and Anna are joined by a panel of local farmers who offer insight on building a sustainable and resilient food system and share real stories about climate change impacts on farmland, and the ways they are working to mitigate and adapt. Honor the power of soil and the knowledge of farmers as one answer to Washington's low-carbon, resilient future.
Tickets are free for youth (22 and under) and 5$ for adults.

Learn more here.
Thank you for reading CAGJ's e-newsletter!
Forward this E-mail | Unsubscribe | View E-mail in a Browser
CAGJ is funded by the community - Become a Member today!