May E-News:
GiveBIG for Membership Month
CAGJ HAPPENINGS
TAKE ACTION
CAGJ NEWS & ANALYSIS
COMMUNITY CALENDAR
Get Involved! Upcoming CAGJ Meetings:

Food Justice Project:
3rd Tues/month, 6:30 - 8:30; for more info email us.

AGRA Watch:
time varies, for more info email us

Contact us with any questions!

Join us on Facebook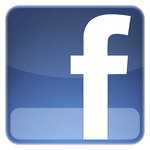 Follow us on Twitter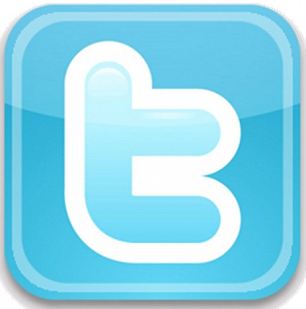 Please support the food producers who support CAGJ & SLEE!
Alvarez Farm, Alter Eco, Beecher's Handmade Cheese, City Fruit, Clean Greens Farm and Market, Eleven Winery, Equal Exchange, Georgetown Brewing Company, Growing Washington, Kamayan Farm, Kirsop Farm, Local Roots Farm, Loki Fish Co., Mac and Jacks, Madres Kitchen,

Mair Farm-Tami

, Martin Family Orchards, Metropolitan Grill, Nash's Organic Produce, One Leaf Farm, Organically Grown Company, Pok Pok Som, River Run Farm, Rockridge Orchards and Cidery, Steel Wheel Farm, Tall Grass Bakery, That Brown Girl Cooks,

Tonnemaker Hill Farm
Happy May Day! Join CAGJ today for 20th Annual March for Immigrant & Workers' Rights
CAGJ Members Strengthen the Global Food Sovereignty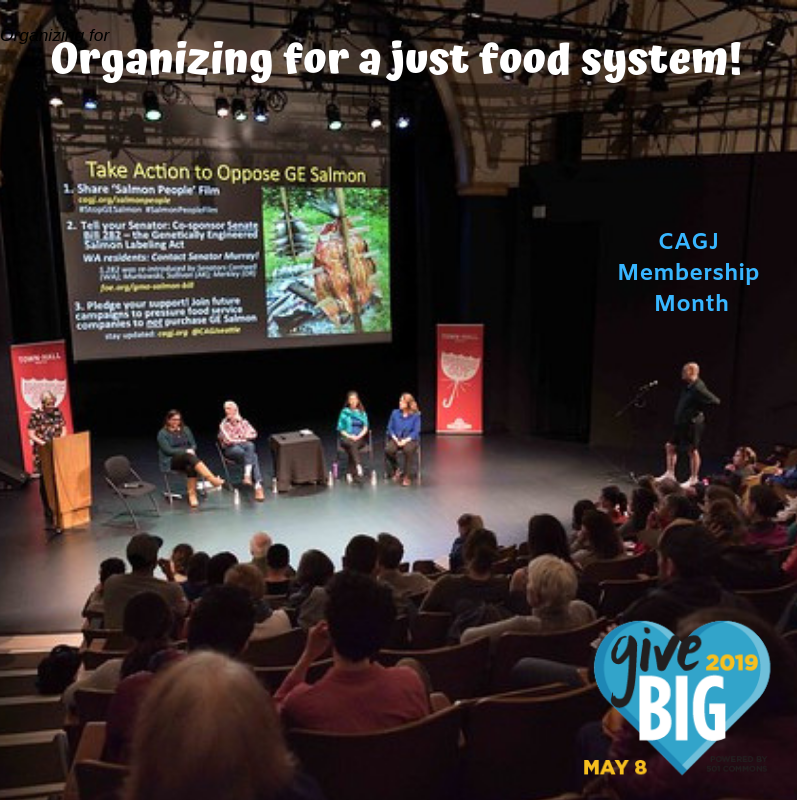 Movement
Schedule your #GiveBIG donation today!
One week to double your Membership Month gift to CAGJ
CAGJ's annual Membership Month fundraising campaign wraps up next week! Please make your donation today or donate via GiveBIG, the annual online giving event hosted this year by 501 Commons. Thanks to our matching donors, all donations up to $5000 through GiveBIG on WED May 8th will be matched so your gift will go twice as far.
Help us reach our $5000 Membership Month goal!
What does your donation support?
When you support CAGJ, you are helping to strengthen the global food sovereignty movement. Our recent appeal letter highlighted our organizing in these 3 areas - read it online to learn more!
Climate Justice for Agroecology & Food Sovereignty

Building Locally for a Just Transition

Solidarity Organizing with the Alliance for Food Sovereignty in Africa
Our grassroots fundraising model relies on Members who give us the independence we need to take on powerful corporate and philanthropic actors currently undermining food sovereignty. Thank you for joining us!
---
CAGJ HAPPENINGS
TODAY WED May 1st, 1 - 4PM
Join CAGJ in the 20th Annual May Day March for the Rights of Immigrants and Workers
Please let us know you are joining CAGJ at the march - register here!
12 Noon: Gather at Judkins Park, 20th Pl S. and S. Dearborn St. in Central District
1-4pm: March (route still being confirmed)
El Comite is organizing the march: "This year we march once again to reclaim our struggles as immigrants, workers, and without borders. We are here because of the insecurity, crime, and corruption unleashed in our countries by bad governments with the support and intervention of the U.S. We are here because of political repression and exploitation of workers and the dispossession of our natural resources and territories. We are here refusing to be victims of the few who benefit from this system and the impoverishment, displacement and death that they wreak upon on our peoples. Walk with me for justice, Walk with me for immigrant rights, Walk with me for labor rights, Walk with me because this is our struggle!". Learn more and share the Facebook event.
Monthly Food Justice Project Meeting & Discussion:
Just Transition: From Theory to Practice
Location: Our office at Welcome Table Church 1322 S Bayview St, Seattle 98144 (near Beacon Hill Lightrail Station) Click here to RSVP to the meeting!
Last month, we explored the Just Transition framework and how it relates to food sovereignty. Whether or not you attended, join us this month to continue the conversation as we explore how to move from theory into practice, including what is happening in our region.
A Just Transition is a vision for democratizing, decentralizing, and diversifying our economy. It's about redistributing resources and power for an economy that is ecologically sustainable, equitable, and just for everyone.
If you didn't read it last time, we encourage you to check out the Movement Generation Justice & Ecology Project's Just Transition Zine, available on the web and to download. The zine is 32-pages long with visuals and is in English and Spanish. Even if you're not able to read it all, check out parts that speak to you!
FJP Meetings are a great way to get involved in CAGJ, and are held the 3rd Tuesday/month. New volunteers are invited to our orientation at 6pm: Please RSVP. POTLUCK: Please bring food or drink to share, if you are able. All are welcome! For more info, email the Food Justice Project.
Report-Back on Film Screening & Panel Event
Salmon People: Northwest Native Opposition to Genetically Engineered Fish By Noël Hutton, CAGJ Volunteer
On Tuesday April 9, CAGJ partnered with Town Hall to hold a screening and panel discussion regarding our recently released short film, Salmon People. The film was produced in partnership with New Canoe Media and the Muckleshoot Food Sovereignty Project. Over 100 people attended the event. We were fortunate to host the voices of four influential leaders on this subject, including Valerie Segrest, Coordinator of the Muckleshoot Food Sovereignty Project; Alan Stay, Tribal Attorney for the Muckleshoot Indian Tribe; Fawn Sharp, President of the Quinault Indian Nation; and Dana Perls, a Senior Food and Agriculture Campaigner at Friends of the Earth. As explored in the film, salmon are essential to Coast Salish culture, the entire Pacific Northwest ecosystem, and our local economy. Not only is the habitat of wild salmon being disrupted and their populations diminished, but the introduction of a new genetically engineered species poses an entirely new threat to local tribes, the environment, and public health. Despite the fact that the development and commercialization of GE salmon heavily impacts native communities, the FDA and AquaBounty Inc, the biotech company that is developing GE salmon, have failed to consult tribes in this process. Attorney Alan Stay shared some background on the legal history leading up to this present day issue. Read the rest of the report-back.
Watch the event on YouTube, recorded by Ed Mays of PirateTV. Learn more about CAGJ's campaign to Stop GE Salmon!
SAT July 13: 13th Annual SLEE Dinner
Tickets go on Sale in May! Seeking SLEE Sponsors, Table Captains, Volunteers & Interns!
CAGJ's 13th annual SLEE Dinner (Strengthening Local Economies, Everywhere!) will be SAT July 13th at St Demetrios Greek Orthodox Church in the Montlake neighborhood. Tickets will go on sale later this month! The SLEE Dinner will highlight the role of food sovereignty and agroecology in leading us to a Just Transition to address the climate crisis. Doria Robinson, a leader in both the food sovereignty and climate justice movements, will deliver the keynote: "For the Love of Soil: Dismantling the Extractive Economy with Justice and Food Sovereignty." Doria is the Executive Director of Urban Tilth, a community-based organization rooted in Richmond, California, dedicated to cultivating urban agriculture to build a more sustainable, healthy, and just food system. She serves as one of the coordinators for our region of the US Food Sovereignty Alliance.
Seeking SLEE Sponsors & Table Captains
Sponsors receive exposure to 300 guests engaged in the food sovereignty movement while receiving benefits including tickets to the dinner, an ad in our program, and website logo placement.
Table Captains are community builders who fill a table with 10 guests and donate critical seed funds to help organize the dinner!
Contact Maddie to learn more and to get involved in organizing this year's dinner and community celebration.
Seeking SLEE Volunteers & Interns
Want to get experience with grassroots fundraising and food sovereignty organizing? Volunteers and interns are central to the SLEE Dinner, which is a great way to meet other folks in CAGJ, and you get to work in our beautiful new office in a fun, supportive and fast-paced atmosphere! We also need many volunteers to help make the dinner happen on the day of the event! Contact Mads if you are interested, or read more about how to apply for Internships.
Save the Date! 20th Anniversary of WTO Protests
CAGJ is organizing a day-long event at Town Hall Seattle to mark the 20th anniversary of the people's victory and shut-down of the 1999 World Trade Organization meetings in Seattle! Contact us to get involved in planning the event, where we aim to learn from our history and build today's movements for global justice.
---
TAKE ACTION
S.282 was re-introduced by Senators Cantwell (WA); Murkowski, Sullivan (AK); Merkley (OR).
GE salmon has no place on our plates. It raises environmental and health concerns, it could potentially cause irreversible damage to wild salmon populations, and threatens the cultural and ecological role of salmon for Northwest Native Tribes. We clearly can't rely on the Trump administration to protect us from these foods. That means it's more important than ever that we urge Congress to enact clear labels on GEs & GMOs, starting with the GE salmon!
Take Action to Stop GE Salmon:
1. Tell Senator Murray: Keep GE Salmon out of our Food System! Co-sponsor S. 282 — the GE Salmon Labeling Act: foe.org/gmo-salmon-bill
Share Friends of the Earth's online petition with people outside of Washington too – it will connect you to your Senators, wherever you are from.
2. Raise awareness by sharing CAGJ's 4 minute film, Salmon People: The Risks of Genetically Engineered Fish for the Pacific Northwest. cagj.org/salmonpeople
Sample post: Salmon is a cultural & ecological keystone species in the Northwest – watch this 4min film to learn about Northwest Native opposition to GE Salmon, the first genetically-engineered animal approved for human consumption.
#StopGESalmon #SalmonPeopleFilm
---
CAGJ NEWS & ANALYSIS
Industrial Agriculture Causing Resistant Fungi to Spread Worldwide By Webster Walker, CAGJ Member
Accelerating overuse of anti-fungals in industrial agriculture (and medicine) is evolving resistant fungi that are rapidly spreading worldwide, leading to tens of thousands of deaths yearly from untreatable fungal infections in humans, as well as an "arms race" in industrial ag escalating the paradigm of "nature as enemy." Industrial ag researchers are now looking to develop an array of anti-fungal tools (including gene editing) to support the profit-generating ownership of land and life and the reduction of soil and other ecosystem complexity in the quest for dominance and control of nature in the production of profitable commodity crops for market. Agroecological research shows that basic practices like crop rotation, cover cropping and reduced tillage greatly reduce loss of crops to fungal disease, while enhancing soil and other ecosystem complexity, without an agro-industrial arms race of dominance and control of nature. Read more here.

South Africa's new seed and PVP Acts undermine farmers' rights and entrench corporate capture, control and domination Report by African Centre for Biodiversity; Summary by AGRA Watch Intern Becca Fogel
The Plant Improvement Act (PIA) and the Plant Breeder's Rights Act (PBR) were approved by the South African Parliament in October 2018, and were ratified this past March by President Ramaphosa, reinforcing traditions of "historically unequal seed, agricultural and food systems, and strengthens the power of large-scale commercial breeders". The African Centre for Biodiversity (ACBio) and several farmer associations raised concerns with provincial governments before the bills were approved, but they were overridden in Parliament.
Under the new PIA, smallholder farmers' ability to maintain and adapt their own seed is in limbo, unregulated and unrecognized. There are 96 crops regulated by PIA but ACBio is uncertain whether these provisions apply to farmers' varieties; clarifying this issue will enable farmers to freely sell all seed in farmer-managed seed systems. Under the new PBR, breeders can claim ownership over new plant varieties, claiming IP rights for up to 30 years and restricting use until royalties are paid.
Contradicting these acts could result in a fine or imprisonment for up to 10 years, yet the constitutionality of these provisions is questionable. Researcher and advocacy officer at ACBio Linzi Lewis states that "social and economic justice needs to include a more equitable distribution of resources and opportunities through stabilising and supporting the expansion of smallholder farmers in diversified agricultural and seed production… At present, in addition to the lack of protection of the rights of smallholder farmers, they receive almost no financial, institutional or political support. Instead, agricultural support policy is oriented towards integrating a relatively thin layer of black small-scale farmers into the commercial sector, mostly through integration into large-scale commercial value chains." Farmers' ability to save, use, and sell seed is essential to the ongoing evolution of crop diversity, and these new Acts are undermining farmers' rights and inhibiting this work. Read more here.
James Beard Leadership Award Honors Leaders of The Federation of Southern Cooperatives and Soul Fire Farm
CAGJ is excited to see the great work of Cornelius Blanding with The Federation of Southern Cooperatives and Leah Penniman with Soul Fire Farm honored by the James Beard Foundation who recognizes "the work of visionaries for creating a better food world". The Federation of Southern Cooperatives is a fellow member of National Family Farm Coalition, and was recognized with the 2018 Food Sovereignty Prize. Soul Fire Farm is a fellow member of the US Food Sovereignty Alliance. Cornelius Blanding has been Executive Director of Federation of Southern Cooperatives/Land Assistance Fund since 2015. The Federation is a non-profit, cooperative association involving over 20,000 low-income rural families organized into more than 75 cooperatives, credit unions, and community-based economic development groups across the rural South. It is chartered to work in 13 southern states in some of the most economically depressed communities in the Black Belt Region. Leah Penniman is Co-Executive Director and Program Manager of Soul Fire Farm, based in Grafton, NY. Penniman is a Black Kreyol educator, farmer, author, and food justice activist who co-founded Soul Fire Farm in 2011 with the mission to end racism in the food system and reclaim our ancestral connection to land. As co-Executive Director, Leah is part of a team that facilitates powerful food sovereignty programs -including farmer training for black & brown people, a subsidized farm food distribution program for communities living under food apartheid, and domestic and international organizing toward equity in the food system. The other 2019 honorees include: The Pioneer Valley Workers Center Women's Collective; Sean Sherman, Founder & CEO, The Sioux Chef; and Anim Steel, Co-Founder & Executive Director, Real Food Generation. They will be honored at the 9th annual Leadership Awards ceremony and dinner in Chicago on Sunday, May 5, 2019. Learn more.
---
COMMUNITY CALENDAR
FRI, May 3 12-1pm
Uprooted & Rising Movement Online Webinar
UNR is a movement dedicated to ending higher education's support for Big Food corporations and white supremacy in the food system and directing the energy of our generation towards food sovereignty. We are trying to build mass consensus around the problem (how universities prop up the Big Food industry) and mass support for the vision (food sovereignty!) through campaigns at the local level. Join this free webinar to learn more about Uprooted & Rising and how to get involved! Register here.
THURS-FRI, May 4-5, 9am-3pm
Tilth Alliance's May Edible Plant Sale
Come to our May Edible Plant Sale and choose from the largest selection of organically, sustainably and locally grown vegetable plant starts in the Puget Sound region! You'll find an amazing selection of tantalizing veggies to choose from, including summer crops like tomatoes, peppers, squash and corn, foodie favorites, heirloom varieties, culinary herbs, edible flowers, pollinator plants and fruit trees and shrubs. The plants are the best varieties to grow successfully in our Pacific Northwest climate. Learn more.
TUES, May 14, 6pm-8:30pm
Spring Humblefeast with the ASUW Student Food Cooperative
The ASUW Humblefeast is our bi-annual community dinner that focuses on access to and education about our local food system! We examine important topics in a variety of ways (through guest speakers, artists, conversations and more). The co-op members cook a delicious 4 course meal and provide it for a low price of $5 pre-sale and $7 at-the-door. All food is gluten-free and vegan! Buy tickets!
TUES, May 14, 6:30pm
An Evening with Mikuni Wild Harvest
Central Co-op owners are invited to spend an evening with Kevin from Mikuni Wild Harvest discussing and tasting some of the amazing greens and fungi they forage in the Pacific Northwest. Space is limited so RSVP early! RSVP here!
THURS, May 16, 7:30pm
Liz Carlisle and Bob Quinn: Reviving Ancient Wheat, Rural Jobs, and Healthy Foods
When Bob Quinn was a kid, a stranger at a county fair gave him a few kernels of an unusual grain. Little did he know, that grain would change his life. Over the years, he began experimenting with organic wheat and he began to discover that through time-tested practices like cover cropping and crop rotation, he could produce successful yields—without pesticides. Quinn joins us on Town Hall's stage along with co-author Liz Carlisle for a look into their latest book Grain by Grain. Buy tickets!
WED, June 19, 6pm-8pm
Roll Out the Rhubarb
Often used in pies, and other tart desserts, rhubarb is also an excellent addition to preserves, sauces and jams. We will explore several recipes including the traditional favorite strawberry-rhubarb jam and a beverage. RSVP here!
Thank you for reading CAGJ's e-newsletter!
Forward this E-mail | Unsubscribe | View E-mail in a Browser
CAGJ is funded by the community - Become a Member today!