Contact us with any questions!

Join us on Facebook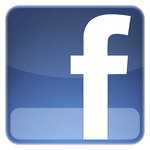 Follow us on Twitter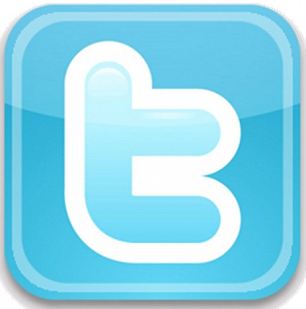 Blogs
CAGJ's blog
AGRA Watch's Blog


Save the date: SLEE will be Sept 29, 2018!
April is CAGJ Membership Month!
How does Community Alliance for Global Justice organize for food sovereignty?
Community: Building an intersectional movement
Alliance: Partnering in solidarity
Global: Confronting the systems of power and control
Justice: Centering the voices of people most impacted
CAGJ is committed to organizing for food sovereignty by enacting the principles and values our name provokes. Our work at the intersections of local food justice and a global movement for food sovereignty embodies grassroots solidarity and accomplice-ship as we partner with people and organizations who are pushed out by oppressive systems and corporate control. Each April, we ask our base of support - YOU! - to pledge money or time as a way to organize with us in the year to come and sustain our exciting work ahead.
$5000 Matching Grant: We are excited to announce that we have upped our matching grant from previous years! With deep gratitude to UFCW 21 and several generous donors, all donations up to $5000 through Give Big on May 9th will be matched, dollar for dollar! Please donate now to ensure CAGJ can continue building community and organizing food sovereignty. Thank you!
---
CAGJ HAPPENINGS
Hear the Report-Back from South Africa-US Agroecology Exchange, with Dean Jackson and Edgar Franks
Please join us for a shared meal, and to hear from two local food organizers who recently traveled to South Africa with 5 other farmers and farmworkers from the US to exchange experiences with their counterparts involved in social movements promoting food sovereignty. Dean Jackson is the co-founder and Executive Director of Hilltop Urban Gardens in Tacoma, and Edgar Franks is an organizer with Community to Community in Bellingham. They will share photos, stories, and reflections on the impact of this experience on their lives and work. FREE! Dinner provided. Location: New Hope Baptist Church, 124 21st Ave, Seattle, WA 98122. RSVP's appreciated (but not required): Email us. Help publicize! Share the Facebook Event.
Monthly Food Justice Project Meeting & Racial Justice Leadership Collective
New volunteer orientation at 6pm! Please RSVP.
FJP Meetings are a great way to get involved in CAGJ! We have incorporated the new Racial Justice Leadership Collective into our monthly FJP meetings to activate participants in taking action on our solidarity campaigns through a framework of racial justice. At this meeting, we will be discussing readings on racism in the food system (email Simone for readings!), organizing Summer School, and preparing for our GE salmon webinar and presence at May Day. Meetings are held 3rd Tuesday/month at CAGJ's Office in the ID, 606 Maynard Ave. S. Rm 102, Seattle. All are welcome! For more info, email the Food Justice Project.
The Northwest Fights GE Salmon: Indigenous Perspectives
In partnership with Center for Food Safety, we are premiering our new short film, "Salmon People - The Risks of Genetically Engineered Fish for the Pacific Northwest" in a webinar where we'll be discussing the risks of genetically engineered salmon in the Northwest region. Speakers will include: Valerie Segrest, Muckleshoot Food Sovereignty Project; Fawn Sharp, Quinault Nation; George Kimbrell Center for Food Safety; Pete Knutson, Loki Fish Co.; Heather Day - Moderator, CAGJ. Salmon is a cultural and ecological keystone species in the Northwest, making the approval of GE salmon a distinct point of concern for communities in this region. Northwest tribes and tribal members have voiced strong concerns around the potential impacts of corporations producing and distributing GE salmon, and have initiated political opposition at state and national levels in response to the biotech firm, AquaBounty Inc.'s submission for approval to market GE salmon in the U.S. You must register (for free-click here) and space is limited! Help spread the word on Facebook. The webinar is co-hosted by Community Alliance for Global Justice and Center for Food Safety, and co-sponsored by Friends of the Earth U.S. and Northwest Atlantic Marine Alliance.
Join Seattle's annual March for Workers and Immigrant Rights, thanks to May Day Action Committee and El Comité, and fight against anti-immigrant and anti-worker policies. We will gather at 2:30 at Judkins Park, 2150 S Norman St., Seattle. Look for CAGJ's banner, or contact us to join our contingent, and follow the updates for the march on Facebook here.
Join AGRA Watch for a workshop on how the Seattle based Bill and Melinda Gates Foundation has a global effect on agriculture. Who decides where the money goes? Who holds these decision makers accountable? Who decides what foods African farmers can grow, how they can grow it, and who can access it? Who should hold the power in local food systems? In this interactive workshop we will begin to unpack these questions, and orient participants to the AGRA Watch campaign, whose goal is to work in solidarity with African farmers, farmworkers, and organizers. Snacks & refreshments provided. Location in Seattle TBD.All are welcome! Email or call Simone to register and get location: 206.405.4600.
Please save the date for our 12th Annual Strengthening Local Economies Everywhere Dinner! This year's keynote will be given by Edgar Franks, Farmworker organizer with Community to Community Development! Now seeking Sponsors and Table Captains! Contact Mollie Wolf, 2018 SLEE Coordinator, to learn more, and to get involved in organizing this year's dinner and community gathering!
Registration is now open for Rise Up! CAGJ Summer School, an anti-oppression leadership development program exploring food sovereignty movements situated in our local contexts. The 3-month program will delve into our campaign-related themes of African food sovereignty, Farmworker solidarity, and Northwest Native Resistance to GE Salmon through community discussions and site visits. Perspectives of people of color will be prioritized in the materials and discussions as we focus on anti-oppression and intersectional analysis. We will develop the leadership of members involved in the organizing and facilitation and hope to create a safe space to encourage newer activists to explore learning edges and rise up in leadership. Register here, and let Simone know if you are interested in helping to organize or have any questions.
Please help us find a new co-tenant! Two adjacent desks available now for $300/month in our warm community office space in the International District. Easy commute and amazing restaurants and cafes surround the office. We are a diverse group of people with deep commitments to social, economic, climate, and racial justice and toward collective liberation in our work and personal lives. We uphold clear, direct communication and community agreements around sharing our space. We meet monthly to share lunch, updates, and to address current needs in the office. The space is colorful, brightly decorated, and includes a shared conference room and kitchen. Contact us to arrange a visit!
Stay engaged with our Food Justice Project and related news (events, articles, announcements) through our FJP listerv. There is an average of 3 emails/week: Sign up here! Stay up-to-date with our AGRA Watch campaign and related news about African and global food sovereignty, research, and actions through our AGRAConcern listerv. There is an average of 3 emails/week: Sign up here. Thank you!
---
TAKE ACTION
Webinar: Cooke Aquaculture's threatened Lawsuit under NAFTA
Please join the Washington Fair Trade Coalition for a webinar on how to defend the new HB 2957 Salmon Net pen Phase-out law from Cooke Aquaculture's threatened "Investor-State Dispute Settlement (ISDS)" lawsuit under the North American Free Trade Agreement (NAFTA). We'll be briefed by Washington's Puget Sound Organizer from Sierra Club and national ISDS experts Melinda St. Louis of Global Trade Watch and Ben Beachy of the Sierra Club on what ISDS is; how it has been used to undermine environmental victories in the past; it's status in the current NAFTA renegotiation; and how people have come together to defend against ISDS challenges before. Please REGISTER: Email Hillary. Learn more in article below!
Donate to CAGJ's Team!
Every year CAGJ forms a team to support Got Green's Green-a-Thon and raise funds for their visionary and grassroots food, climate, and racial justice organizing. This year we have a goal of raising $2000! The Green-A-Thon is an annual event that seeks to build community power, raise funds, and take action with Got Green, who is celebrating their 10th anniversary. Please join CAGJ's team by donating, and come out to celebrate Earth Day and door-knock with us April 21st. Contact the Food Justice Project for more info.
New Seasons Market has a bad track record of labor rights violations and is furthering gentrification. The new Ballard store will open in May, and our partner UFCW Local 21 is collecting photos, stories, and quotes in support of grocery store workers. Show your support so New Seasons knows what the Seattle community values!
1. Photo Solidarity Action: Send an email to Kelly that includes 1-2 sentences about why you encourage New Seasons to support workers, and a photo of you holding a sign with the message for New Seasons. (Please note your permission for these to be shared by UFCW on social media.)
2. Sign the petition to tell New Seasons Market to cut ties with the Murdock Trust, a foundation that has given millions of dollars to extremist causes that harm LGBTQ people, women, and workers.
Report on AGRA Watch event, Who Profits from Philanthropy? A Community Event about "Philanthrocapitalism" and its Alternatives
Watch a video of the full event on YouTube (credit to Mike McCormick of Talking Stick TV). On Tuesday March 13th, over 100 people came out to the Southside Commons to learn about how philanthropy affects society from food sovereignty to education and healthcare. THANK YOU to everyone who came! Organized by CAGJ's AGRA Watch campaign and Social Justice Fund NW, the event included a panel and interactive activities. Attendees gained new understandings of how conventional models of philanthropy are rooted in capitalism, and prioritize corporations and control over communities. We call this philanthrocapitalism, and we believe it's damaging to the communities it purports to serve. Read the full event report.
Reprint of article in The Stranger, by Katie Herzog: In response to Cooke Aquaculture's reckless actions recently in WA, Governor Inslee signed into a law a phase-out of net-pen Atlantic salmon. The company is striking back with a threatened lawsuit under NAFTA. LEARN MORE in WA Fair Trade Coalition's webinar; see details above!
"Cooke Aquaculture, the Canadian fish farming operation responsible for the escape of thousands of Atlantic salmon into Puget Sound, is threatening to seek millions of dollars in damages from the state of Washington, as KUOW reports. In August, a massive failure of Cooke's Atlantic salmon net pens near Cypress Island in the San Juans resulted in the release of over 250,000 non-native fish into the Salish Sea, according to state officials…The escaped Atlantic salmon compete with native species like Chinook for food and breeding grounds, plus they spread disease, and their escape alarmed conservationists, commercial fishers, and Native American tribes like the Lummi. "This disaster could have devastating effects and could potentially decimate this year's run of Chinook salmon," the Lummi Tribe's Natural Resources Director Merle Jefferson told Indian Country Today after the release…The company, which is family-owned and based in New Brunswick, Canada, brings in nearly $2 billion in revenue each year, and they say they will seek mandatory arbitration under the North American Free Trade Agreement (NAFTA) if the state succeeds in phasing out Atlantic salmon farming. Cooke vice president Joel Richardson told KUOW that the company isn't the first to have net failures and accidental Atlantic salmon releases into Washington waters, and that when previous American-owned fish farms had salmon escape, the state didn't do anything about it." Read entire article.
Tariffs Aren't a Terrible Idea - If They're About Well-Being of People, Not Corporations
By David Korten, CAGJ member, co-founder of YES! Magazine, and president of the
Living Economies Forum
"Tariffs on imports could be part of reorienting the global economy. Now is a good time to talk about it. Those who pay attention to trade and economics saw President Trump's imposition of new tariffs—25 percent on steel and 10 percent on aluminum—as just one more bad policy decision by an administration in disarray. Trump may, however, have done us all the favor of reopening a discussion of tariffs, trade, and the competing interests of communities and corporations. Contrary to the position of most media pundits, tariffs on imports are not necessarily bad. In fact, they may be just what we need as part of a larger set of policy measures to turn from a global economy that maximizes corporate profits to one that maximizes the well-being of people and nature." Read the full article.
During the UN Food and Agriculture Organization's International Symposium on Agroecology from

3-5 April

in Rome, Italy, delegates of the Alliance for Food Sovereignty in Africa (AFSA) are representing the farmers, fishers, indigenous people, women, youth, and broad grassroots movement for Agroecology in Africa. "AFSA calls upon governments and development partners to invest in agroecology, to switch financial support from expensive and unsustainable input subsidies towards agroecological solutions, to research and explore this holistic and circular approach to rural economic development, to get behind the small scale farmers who are the backbone of African food systems. Decision makers are called to recognize the ability of agroecology to diversify livelihoods and defend the dignity of farmers – so many of them women, to empower farmers to revive their soils and lands, and build resilient communities, to value indigenous knowledge while meeting the nutritional, cultural and spiritual needs of Africa's people." Read the full press release.
---
COMMUNITY CALENDAR
SAT April 14, 2-5PM
Tax Rally 2018- Invest in All of Us
Join the Tax Rally 2018 at Judkins Park and rally to oppose Trump's tax plan. Register for the rally here. The event is located at 2150 S Norman St., Seattle. More information here
TUES April 17, 6:30PM
Movie Screening: Open Sesame- The Story of Seeds
Join Meaningful Movies in Bellevue for a screening of Open Sesame, a film focused on the precious resource of seeds and how it is at risk. The event is hosted at St. Margaret's Episcopal Church at 4228 Factoria Blvd SE, Bellevue. More information here
MON April 23, 7:30 PM
The Global Uprising Against Poverty Wages
Join Annelise Orleck, author of We Are All Fast-Food Workers Now: The Global Uprising Against Poverty Wages, and Heidi Groover, a housing and labor journalist for The Stranger, as they discuss the fight for a living wage and how this labor movement was started and sustained by low-wage workers across the globe. Annelise Orleck will speak on her interviews with activists in the US, Bangladesh, Cambodia, Mexico, South Africa, and the Philippines and reflect on the successes and challenges within this movement as it has gained popularity and spread worldwide. Doors open at 6:30, event begins at 7:30. Event is located at The Summit at 420 E Pike Street. Tickets are priced at $5, more information here
SAT-SUN May 5-6, 9AM-3PM
Tilth Alliance's May Edible Plant Sale
Come to Tilth Alliance's Edible Plant Sale and choose from a wide selection of organically, sustainably, and locally grown plant starts. Support Tilth Alliance and grow your garden! Event is located at Meridian Park, 4850 Meridian Ave N. More information here.
WED May 9, 7PM
Movie Screening: A New Economy
Central Co-op is hosting a movie screening of A New Economy, a film focused on a handful of cooperatives and unconventional businesses across the country and the challenges and successes that they have experienced. The screening is followed by an introduction to the cooperative business model by the British Columbia Cooperative Association. Tickets go on sale March 26th and are priced at $5 for Central Co-op members and $10 for the general public. Screening is located at Erickson Theater, 1524 Harvard Ave and doors open at 6:30 PM. More information here.
June 28- July 1, 2018
Indigenous Environmental Network Protecting Mother Earth Gathering
The Indigenous Environmental Network will once again present The PROTECTING MOTHER EARTH Gathering. This year's conference will be hosted by the LSqualli-Absch, the Nisqually People (People of the River, People of the Grass) and held within the territories of the Nisqually Nation, near Olympia, Washington. Co-hosted by Indigenous Climate Action, a coalition of Indigenous Peoples representing different organizations and communities whom have a shared vision and mission to provide Indigenous leaders with knowledge about climate change and climate policy. From the Bakken oil fields to Standing Rock, and to the Bayou Bridge, from the Canadian Tar Sands to the Keystone XL and Kinder Morgan pipelines, to the Northwest coastal Salish Sea, Indigenous peoples are standing up to private corporations and governments that want to treat their ceded or UN-ceded territories, waters and lands, as a sacrifice zone for profit. Native Nations have inherent and the legal rights to decide what happens to their land, their waters, air, sacred sites and the climate. Learn more, and Register.
Thank you for reading CAGJ's e-newsletter!
Forward this E-mail | Unsubscribe | View E-mail in a Browser
CAGJ is funded by the community - Become a Member today!