August E-News:
Come to SLEE Dinner October 21, and support its success now!
CAGJ HAPPENINGS
TAKE ACTION
CAGJ NEWS & ANALYSIS
WEMA: Real or false solution to climate change?
La Via Campesina: VII International Conference
COMMUNITY CALENDAR
Get Involved! Upcoming CAGJ Meetings:

Food Justice Project:
3rd Tues/month, 6:30 - 8:30, at CAGJ's office - for more info email us.
 
AGRA Watch:
time varies, for more info email us

Contact us with any questions!
 
Join us on Facebook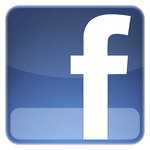 Follow us on Twitter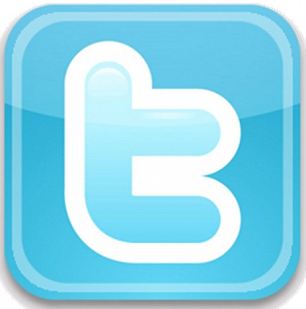 Blogs
CAGJ's blog
AGRA Watch's Blog

 
Join CAGJ for 11th Annual SLEE Dinner!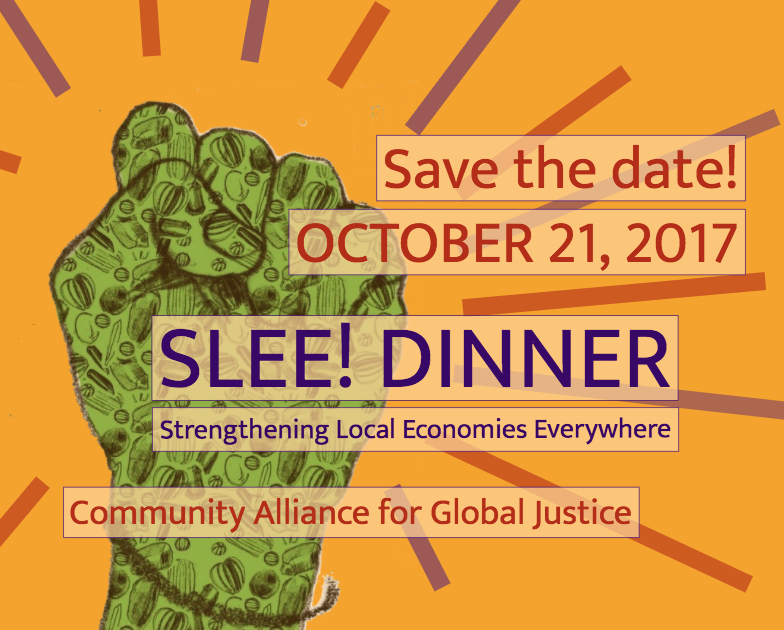 Keynote by local farmer Ari de Le
ñ
a, "Farming for Cultural and Ecological Resilience"
SAT Oct 21, 5 – 9:30pm
Sliding scale tickets go on sale August 21!
CAGJ's annual Strengthening Local Economies, Everywhere!" (SLEE) Dinner will take place at University Christian Church, and as always, we'll have a delicious Fair Trade and locally-sourced meal, music, a silent auction and a great keynote by Ari de Leña, operator of Kamayan Farm! Here is how you can support SLEE's success!
Table Captain for SLEE!
Bring 10 friends to dine and learn more about food sovereignty and global justice organizing. If you're interested in being a table captain, email Andrea.
Sponsor SLEE!
Sponsors help provide critical funding to make SLEE possible. Without you SLEE wouldn't be the same. To learn more about sponsorship levels email Andrea or call us at the office 206-405-4600.
Donate to Silent Auction! Help us liven up our Silent Auction by donating YOUR services! Do you make jam? Bake bread? Knit? Kayak? Sail? Experiences and home-made goodness are very popular items! As are out-of-town get-aways. Contact us if you can donate!
Be A SLEE Organizer! Volunteer or Intern with CAGJ
SLEE is volunteer and intern-powered! Right now we need help with outreach to farms and bakeries, as well as creative projects like producing a video about CAGJ. Many volunteers are needed the day-of and the day before as well – please sign up today by emailing Andrea, and learn more about volunteer roles here.
---
CAGJ HAPPENINGS
TUES August 15, 6:30 - 8:30PM
Food Justice Project Meeting in July
New volunteer orientation at 6pm! Please 
RSVP
.
FJP Meetings are a great way to get involved in CAGJ!

At this meeting, we will talk about engaging with our members of congress regarding the new bill that would require labeling for GE salmon, and other actions we can take on our solidarity campaigns

. Meetings are held 3rd Tuesday/month at CAGJ's Office in the ID, 606 Maynard Ave. S. Rm 102, Seattle. All are welcome! For more info, email Food Justice Project Co-Chair, Christina.
Seeking new energy & AGRA Watch Blogger
CAGJ needs new energy and leadership! CAGJ has always been volunteer-powered, with only one or two staff who coordinate our Members to carry out our organizing. We would LOVE to expand our capacity to organize for food sovereignty by bringing in new folks! You can get involved at any level, but we also have leadership opportunities, as both the Food Justice Project and AGRA Watch are seeking Co-Chairs. Contact Simone for more info about how to get involved, or check out our Intern Opportunities.
AGRA Watch Blogger: Help us keep our AGRA Watch blog updated! We are seeking a volunteer or long-term intern to both create new content and summarize our partners' reports for our AGRA Watch blog. Strong writing experience required, but we also provide guidance and support! Contact Simone for more info!
CAGJ is excited to participate the Western States Center's Activists Mobilizing for Power (AMP) Conference, a unique three-day training and networking conference in August for community-based leaders, staff, and volunteers of groups organizing for justice. Simone, CAGJ's Organizing Director, will bring back knowledge they learn to strengthen our strategies, organizing relationships, and creative tools for social change.
Report-back: Teach-Out at Mother Earth Farm and future Educate for Action workshop with Farm and women prisoners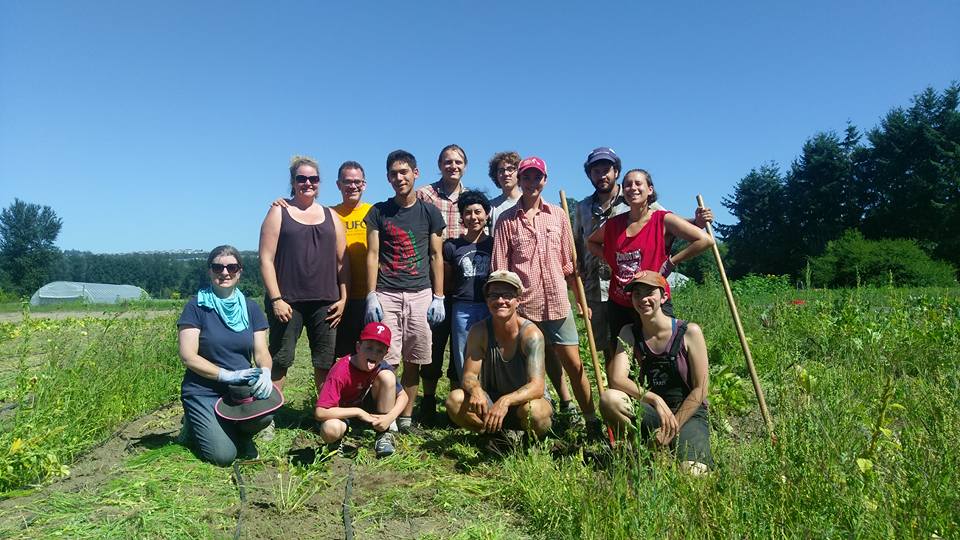 Last Saturday, CAGJ members and volunteers went to Mother Earth Farm, an 8-acre, volunteer-run organic farm in the Puyallup Valley that distributes 80,000 pounds of fresh produce to food banks and meal sites fresh from harvest. We made some real progress on weeding rows of squash, learned about the awesome work Mother Earth Farm does with incarcerated women as they come to the farm for weekly training and programs, and had a group conversation about how the farm is building a more just, local food system. Check out this blog about the Teach-Out by CAGJ volunteer Bob Kaminski, and our photos of the day. We look forward to collaborating with Mother Earth Farm on putting on an Educate for Action workshop later this year with the women prisoners from Purdy.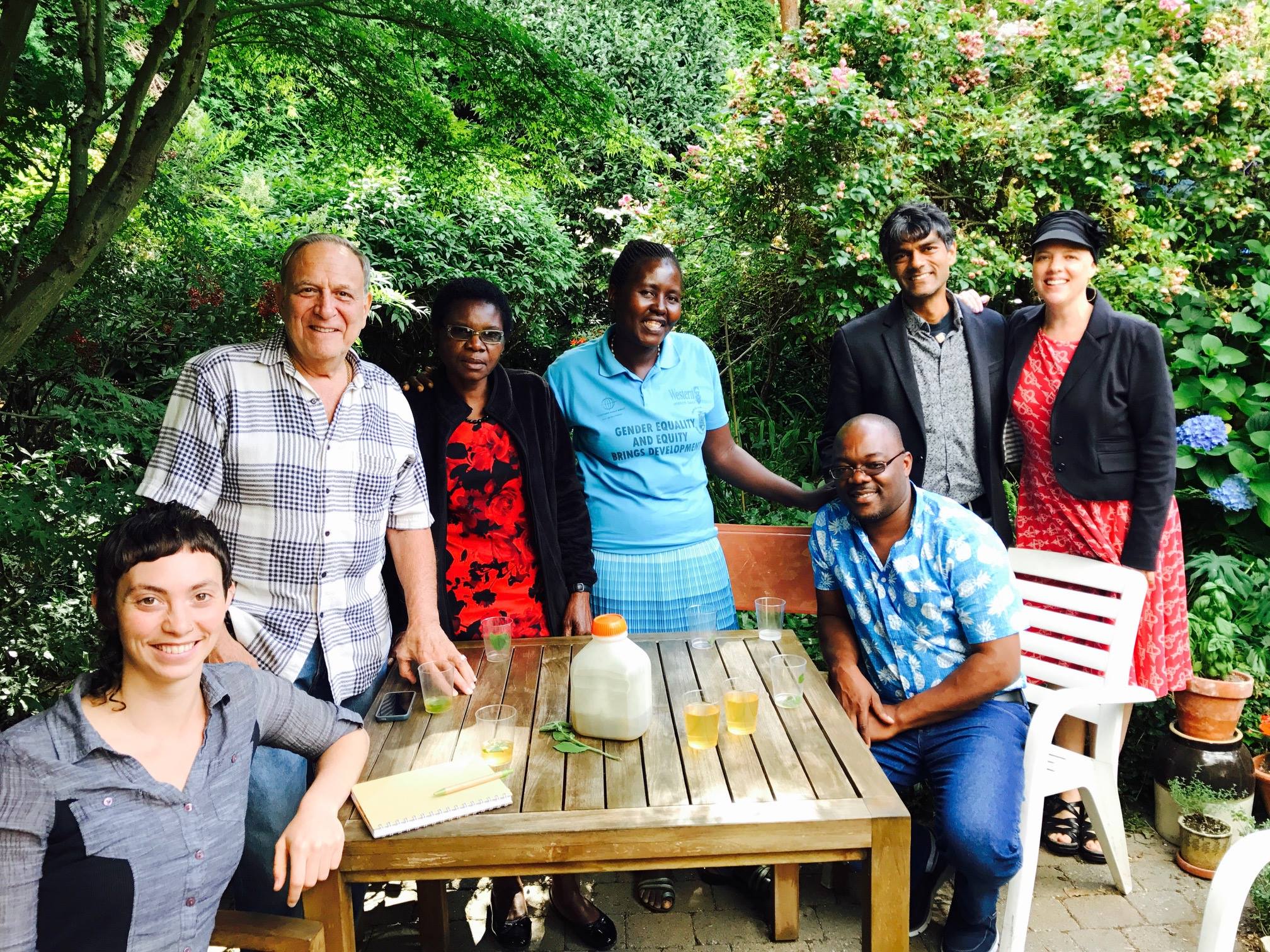 In July, AGRA Watch had the honor and pleasure of meeting with Malawian farmer activists Esther Lupafya and Annita Chitaya of Soils, Food and Healthy Communities, a participatory, farmer-led organization which uses agroecological methods to improve food security and nutrition in Malawi. Annita and Esther are working with food justice activist, educator, and writer Raj Patel on a film called "Cook, Eat, Man, Woman", directed by Steve James. We were filmed in a conversation discussing each other's work and the food sovereignty movement, then hosted a small community gathering where the farmer activists presented about their initiatives. Through their tireless community organizing and training in their region, Annita and Esther have significantly reduced the child malnutrition rate; have educated about gender inequality, doing the hard work of cultural shifting these dynamics; and have used agroecological methods to improving soil fertility for smallholder farming families. Their stories and successes are extraordinary and inspiring, and AGRA Watch is excited to continue this relationship. Stay tuned for more about the film!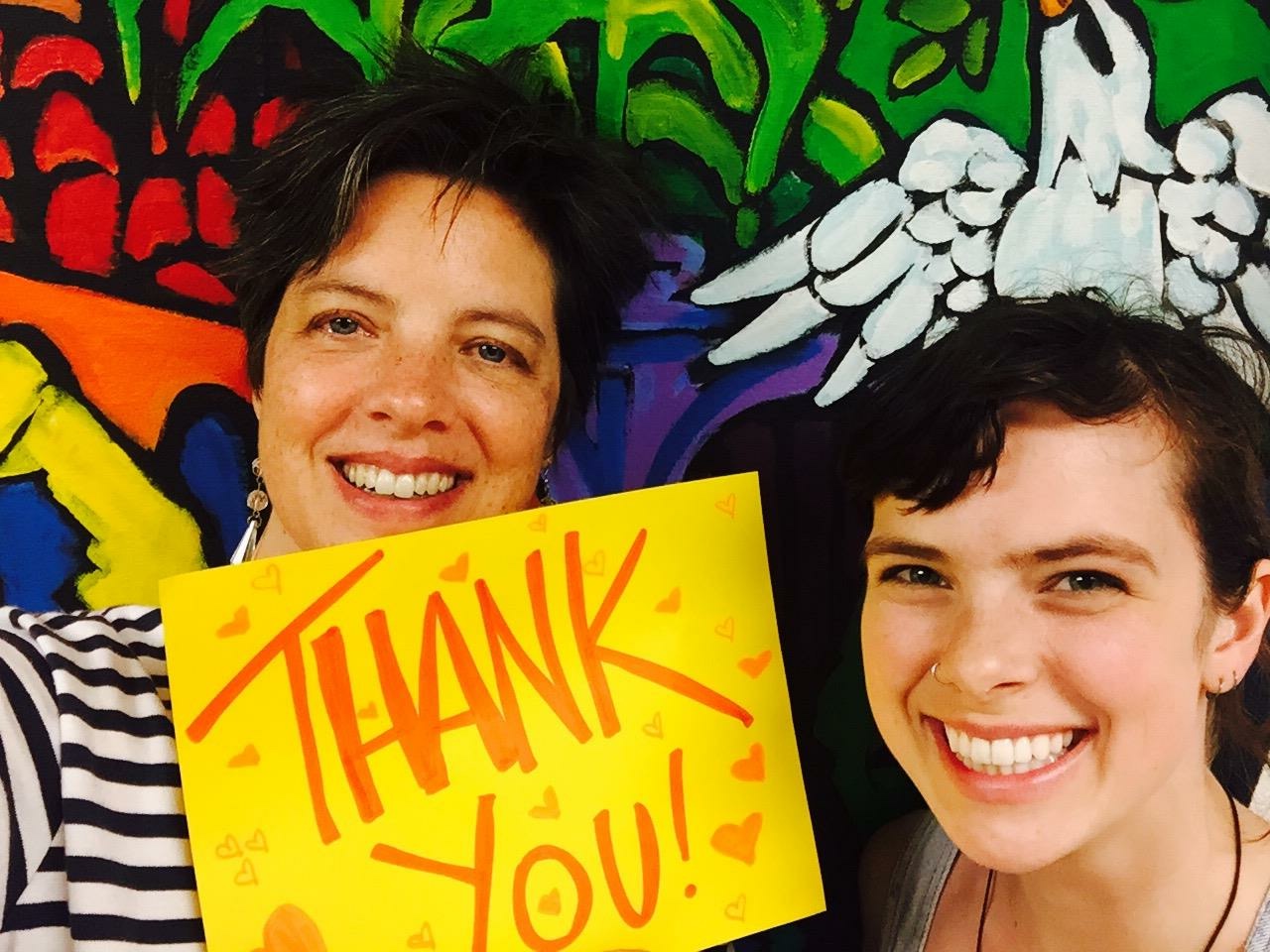 We want to give a big shout-out and huge thank you to Grace Steig who was our SLEE Coordinator from April-June. Grace, a climate justice and food sovereignty activist, brought her brilliance to CAGJ to help us launch the many pieces of organizing our annual SLEE dinner, from setting up intern work plans to getting the publicity together. As Grace embarks on traveling, we send her huge gratitude and best wishes!
And we are thrilled to welcome Andrea Marcos as our SLEE Coordinator who started with us in July. Andrea, an artist, educator, and community organizer, brings their experience with economic and social justice issues and connections to the food justice movement in Seattle. We are excited to work with Andrea in the final months of organizing SLEE!
---
TAKE ACTION
CAGJ's leaders recently met with members of WA Fair Trade Coalition to begin articulating our vision of how food sovereignty could be exprssed through fair trade agreements - a big challnege! We will report on this project as it develops. Meanwhile, Trump unveiled his plan for renegotiating the North American Free Trade Agreement, and - guess what! - the language is vague on labor and environmental standards, corporate tribunals, and offshoring incentives. The plan looks like another trade deal that gives more power to corporations at the expense of people and the planet.
In Trump's latest attack on science and our environment, he's nominated Sam Clovis, a Trump campaign advisor, former right-wing talk show host, and climate denier with no science or agriculture background, to be USDA's chief scientist. Clovis stated that climate science is "junk science". Trump's nomination of Clovis violates the 2008 Farm Bill, which states that the nominee must be "from among distinguished scientists with specialized training or significant experience in agricultural research, education, and economics."
The Water Efficient Maize for Africa project: Real or false solution to climate change?
A new blog from African Centre for Biodiversity and Third World Network, by Lim Li Ching
The Water Efficient Maize for Africa (WEMA) project, funded by the Bill and Melinda Gates Foundation, aims to produce drought-tolerant and insect-protected maize varieties, both conventional and genetically modified (GM), for Africa. Yet WEMA raises concerns not only in regards to GM and biosafety, but for the model of agriculture it is promoting. At a meeting of civil society organizations of the five WEMA countries – Kenya, Mozambique, South Africa, Uganda and Tanzania – African farmers raised the question of whether GM drought-tolerant maize is fit to tackle the complex challenge of drought, in comparison to agroecology, a real solution to climate change. "Real solutions do not lie with corporations or the industrial model of agriculture, but are instead in the hands of farmers and farmer-managed seed systems." Read the full blog here.
From July 19-24, peasant farmers, rural workers, landless peoples, indigenous peoples, pastoralists, fisherfolk, rural women, and other peoples who work in the countryside around the world, came together in Derio, Basque Country for the 7th International Conference of the global peasant farmer movement, La Via Campesina. This special edition newsletter from La Via Campesina covers highlights of the conference, including reflections from the International Youth Assembly and International Women's Assembly, the powerful new Euskal Herria Declaration (declaring "We feed our peoples and build the movement to change the world")
, feminism in the food sovereignty movement, and the work going forward to step up the fight against agribusiness! Read the full newsletter with photos and videos here.
---
THURS AUG 3, 6-8 PM
Sanctuary Stories: What's Happening in Seattle? Panel on Protecting Immigrant Rights in the Trump Era
Seattle is a Sanctuary City, but what does that really mean for people on the ground? This event will to tell the inside story on Seattle's battle to protect immigrants from the xenophobic policies of the Trump administration. Panel of key leaders in Seattle's immigrant rights community, moderated by YES! Editor, Shannan Stoll, and an interactive break-out session with movement leaders to learn how you can get more involved. Panel includes Lorena Gonzalez (Seattle City Council), Michael Ramos (Church Council of Greater Seattle), Maru Mora Villalpando (NW Detention Center Resistance), and Jorge Baron (NW Immigrant Rights Project). Location: Impact HUB, 220 Second Ave S, Seattle.  Costs $5. More info.
FRI AUG 4, 7 PM
Film: Requiem for the American Dream
In his final long-form documentary interview, Noam Chomsky exposes with searing clarity the forces and policies behind the coordinated campaign to concentrate wealth and power in the hands of a select few. Articulating ten fundamental principles that perpetuate this vicious cycle, Chomsky provides penetrating insight into the demise of democracy and erosion of opportunity that are likely to be the lasting hallmarks of our time. Required viewing for all who maintain hope in a shared stake in the future. Location: Keystone Congregational Church, 5019 Keystone Pl N, Seattle, WA 98103. More info.
THURS AUG 10, 7 PM
Landfill Harmonic, Beacon Hill Meaningful Movies
"Landfill Harmonic" follows the Recycled Orchestra of Cateura, a Paraguayan musical group that plays instruments made entirely out of garbage. When their story goes viral, the orchestra is catapulted into the global spotlight. Under the guidance of idealistic music director Favio Chavez, the orchestra must navigate a strange new world of arenas and sold-out concerts. However, when a natural disaster strikes their community, Favio must find a way to keep the orchestra intact and provide a source of hope for their town. The film is a testimony to the transformative power of music and the resilience of the human spirit. Special guests for the evening are the local Beacon Hill sensations, the acapella group the Beaconettes, singing new songs inspired by recent events. Location: El Centro De La Raza, 2524 16th Ave S, Seattle. More info.
SAT AUG 12, 12-5 PM
Salmon Safe Saturday
This event highlights regional organization Stewardship Partners and their Salmon-Safe certification program. Customers will have the opportunity to learn how all kinds of farms and other businesses are working to keep our streams safe for this keystone species that is critical not only to our ecology, but our economy as well. Stewardship Partners will bring Sal the Salmon to the 16th and Madison store to celebrate. Location: Central Coop, 1600 E Madison St, Seattle. More info.
SEPT 22 – 24
NW Permaculture Convergence – near Portland, OR
The NW Permaculture Convergence is an incredible gathering of folks dedicated to implementing Permaculture Principles. This year the focus will be on Urban applications and will be held at Clark County Fairgrounds just outside of Portland, OR. There will be presentations, group sessions, lots of networking and social fun. It's a unique gathering where individuals, groups and organizations can show and tell what they are doing to help create a more peaceful, green and resilient (read this as permanent) culture and economy in scale from hyper-local to global. Permaculture, a powerful system of ideals, principles and actions for living within our ecological and economic means is the common denominator for many who attend.CAGJ ally Stone Soup Gardens will lead workshops on Permaculture Design, Greywater, and How to Run a Social Change Organization that poses as a Landscape Company. More info.
SAT Sept 30, 10 AM-2 PM
Wetmore Community Garden and Alleycat Acres Harvest Party – Joy of Chickens
Join Alley Cat Acres and Stone Soup Gardens for a celebration of the creation of the Wetmore Community Garden, and cuddle a chicken in our Joy of Chickens Mobile coop experience. Wetmore Ave S dead ends into a previously undeveloped Right of Way owned by Seattle Department of Transportation. The Moore family are long time residents who asked Alleycat Acres to help create a farm in this space. They recruited Stone Soup Gardens to assist community members from Senior Housing Assistance Group, Rainier Valley Food Bank, Homesight WA, and the Estelle Street P-patch to help design the space. Location: 3402 Wetmore Ave S, Seattle For information and photos, visit the website.
Thank you for reading CAGJ's e-newsletter!
Forward this E-mail | Unsubscribe | View E-mail in a Browser
CAGJ is funded by the community - Become a Member today!