Contact us with any questions!
Social Media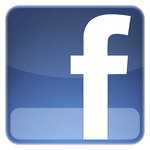 Join us on Facebook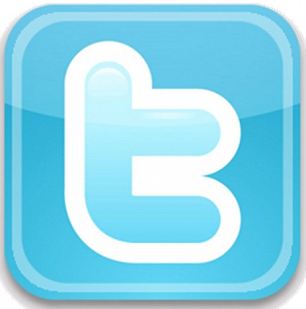 Follow us on Twitter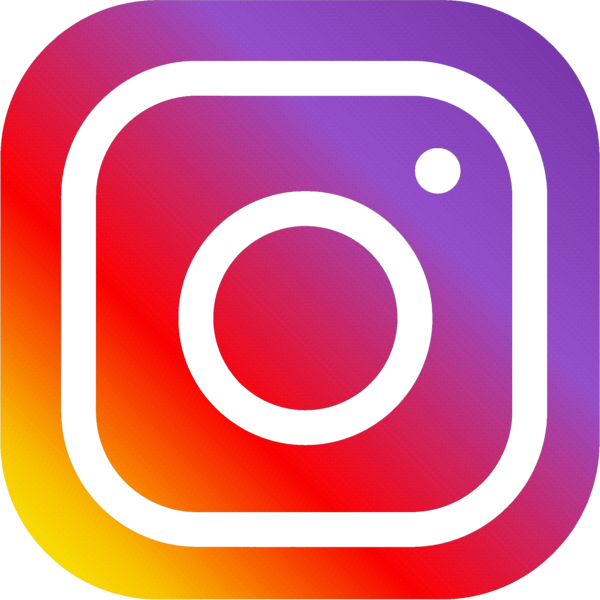 Follow us on Instagram
SAT JULY 16, 3-6PM
CAGJ's 16th ANNUAL SLEE GALA
Location: Outdoors at MLK Fame Community Center in Madison Valley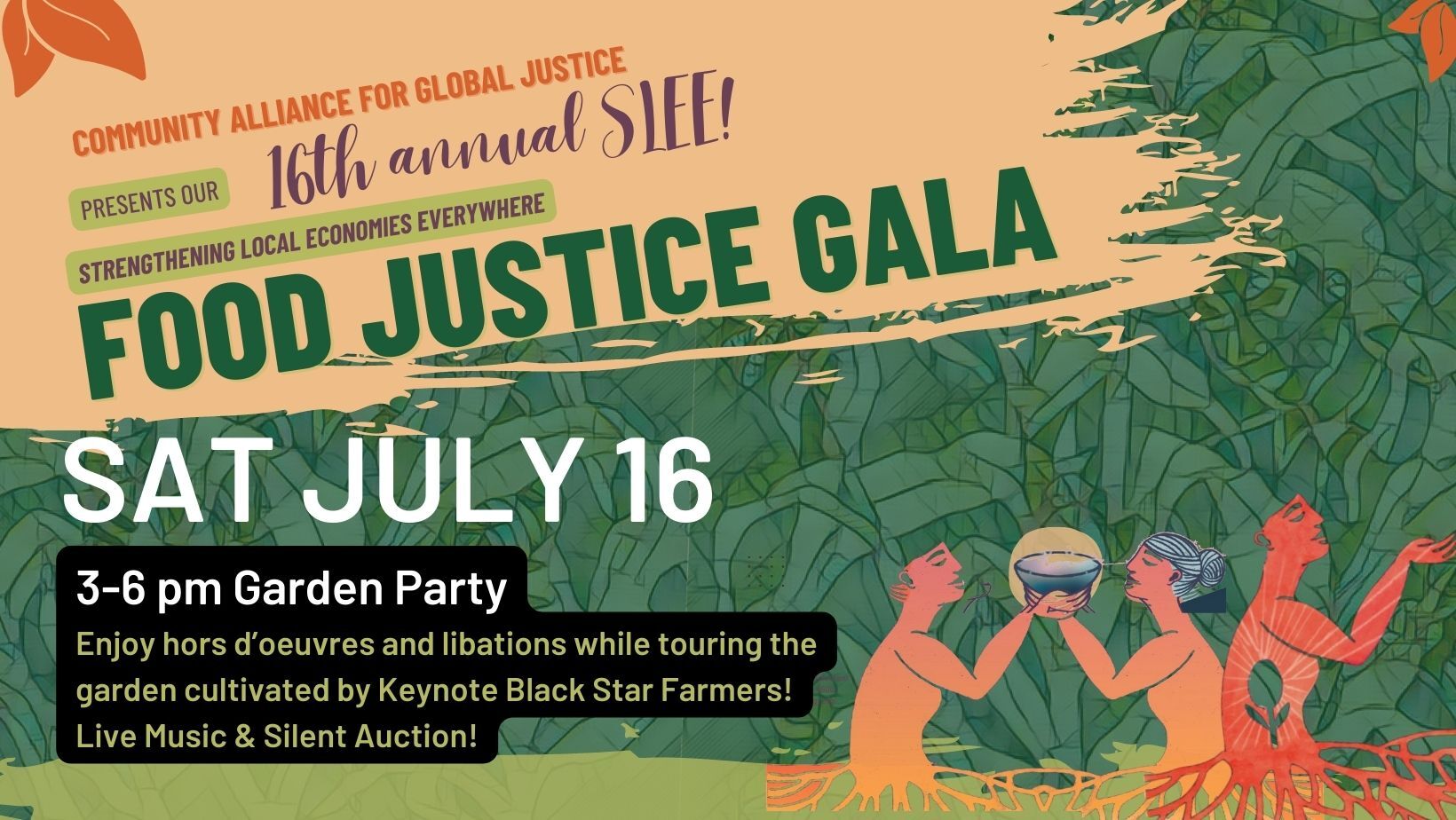 Get your tickets today!
Purchase your sliding scale tickets here ($40 - $100). Solidarity Tickets available: no one is turned away for lack of funds. Contact SLEE Organizer Katherine to get free or reduced tickets. And you may purchase a second ticket to make it possible for food producers and farmworkers to attend for free as honored guests!
It's a Food Justice Garden Party!
CAGJ's annual SLEE Gala - Strengthening Local Economies Everywhere! - is next week! We are thrilled to be back in person for an outdoor, Covid-safe event, featuring the garden cultivated by Keynote Black Star Farmers. As always, enjoy live music, Silent Auction, hors d'oeuvres and libations!
Keynote: "Reclaiming Food Sovereignty and Reconnecting to Indigenous Ways of Life"
Black Star Farmers is dedicated to creating radical, joyful, and supportive space for communities to reclaim their ancestral foodways. Born out of the Capitol Hill Organized Protest (CHOP) during the 2020 George Floyd uprising, today they steward several gardens in Seattle, on occupied Duwamish and Coast Salish territory. They are committed to facilitating difficult conversations about race, anti colonialism, anti capitalism, and the abolition of all oppressive systems especially as it relates to BIPOC communities.
Volunteers Needed! Get in for free!
We need volunteers for the week and day of SLEE! The hard work and dedication to the food sovereignty movement of SLEE volunteers does not go unnoticed! Come learn about CAGJ and the networks of food justice organizing in the Northwest and around the world. Please see our volunteer page for more details: Sign up now to help with pick-ups, food prep, food service, set-up, bartending, registration, child care, check out, and/or clean-up. Contact SLEE Organizer Pukhraj with your availability to contribute your time & support: [email protected] - Thank you!
SLEE Art Party at CAGJ's Office!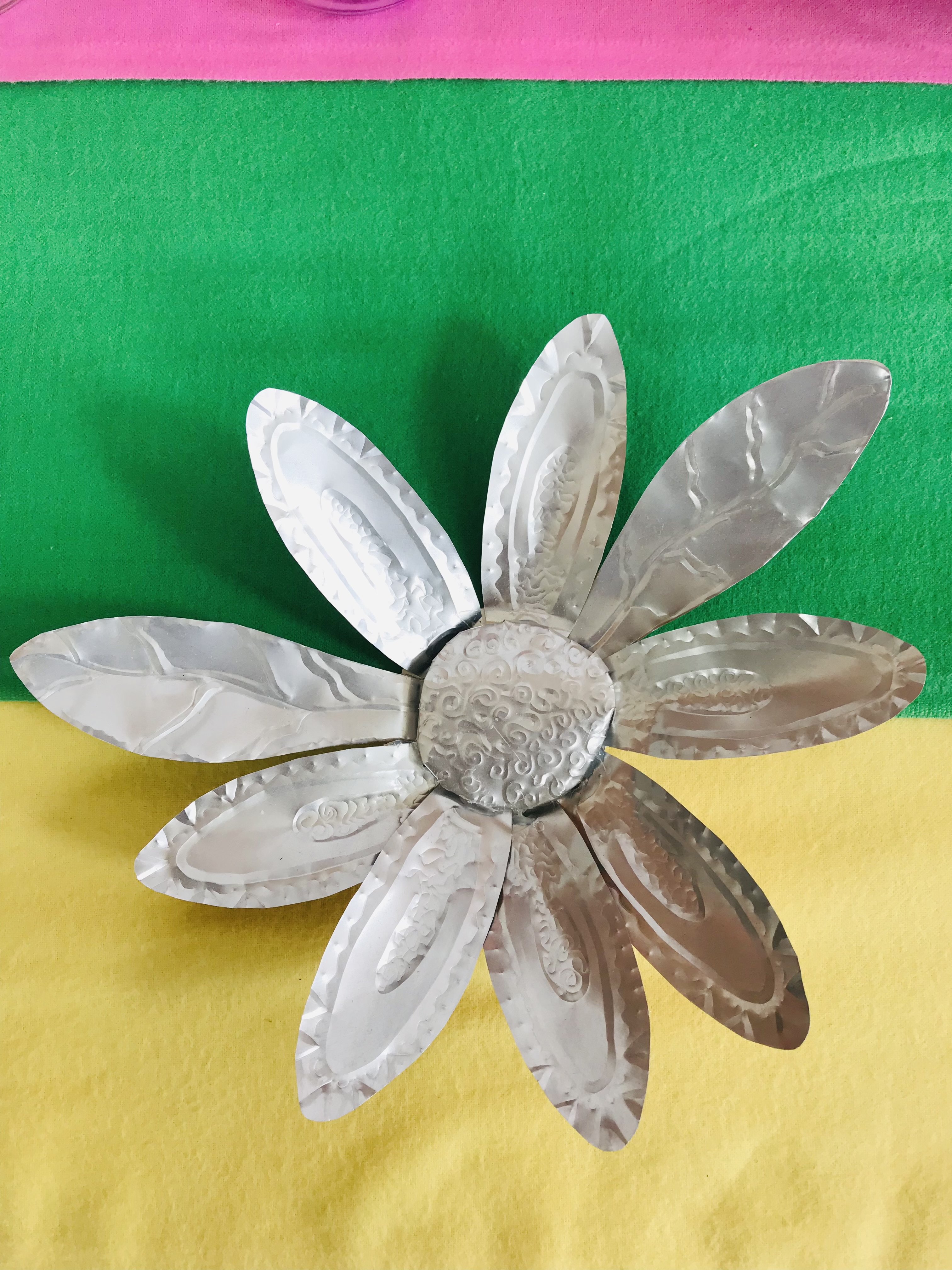 Location: Welcome Table Church (where CAGJ's office is located) on Beacon Hill, near lightrail: 1322 S Bayview Street, Suite 300, Seattle, WA 98144. We will be making garden decorations for SLEE and Keynote Black Star Farmers! If enough people come, we will have other artful projects like painting and making CAGJ banners! What to bring: Good cheer, friends & our emptied soda cans, including tall ones! Snacks & drinks provided. RSVP appreciated to Heather Day.
We are the Salmon People: The Campaign to Block Corporate Salmon
Speakers:
Carl Wassilie is a Native Fisherman from Yup'ik Nation in Western Alaska and part of Alaska's Big Village Network and #BlockCorporateSalmon
Estefanía Narvaez is co-founder of #BlockCorporateSalmon and Digital Organizer, North America Marine Alliance (NAMA)
Join us for the 2nd webinar in CAGJ's Rise Up Summer School series (open to all), organized around the theme of Indigenous Food Sovereignty! The workshop will be led by Carl Wassilie and Estefanía Narvaez, two organizers on the forefront of the #BlockCorporateSalmon campaign. We will discuss the latest developments in the #BlockCorporateSalmon campaign, and be guided through a Visionary Fiction workshop, where we will put our imaginations to the test in dreaming up a better future together. CAGJ originally developed this years-long campaign to stop GE salmon in solidarity with Northwest Tribes, who are the Salmon People. Uprooted & Rising launched #BlockCorporateSalmon to amplify this work with the Coast Salish People, to prevent salmon genetically engineered by AquaBounty Technology from coming to our plates, rivers and seas. Follow the campaign on Instagram: #BlockCorporateSalmon and register to receive the Zoom link.
"Farmworkers Organizing to Build Food Sovereignty", with Edgar Franks and Marciano Sanchez, Familias Unidas por la Justicia Farmworker Union
In June we launched CAGJ's Rise-Up! Summer School with a webinar with Familias Unidas por la Justicia (FUJ) Farmworker Union, who spoke about their effort to secure better working conditions for farmworkers, building towards food sovereignty, and developing alternative farming projects. We heard from Edgar Franks and Marciano Sanchez about movement tools, building communities, and how to envision and fight for better conditions. They also shared about the farm founded by FUJ leaders, Cooperativa Tierra y Libertad, a cooperatively-run agroecological farm that provides for workers and their community.
Industrial Agriculture doesn't "Feed the World"
In June AGRA Watch published a companion guide to accompany the first episode of our Rich Appetites film series. This guide is available in three formats: as a Google Doc, a PDF including photos, charts and graphics, and a page on the Rich Appetites website, which also includes discussion questions for anyone who might wish to use the films in a classroom setting. The guide breaks down and debunks three myths or claims:
1) that the US has the most productive and efficient agricultural system in the world;

2) that the Green Revolution reduced world hunger;

3) that AGRA is helping African farmers.
Please check it out and share widely!
---
TAKE ACTION
Help us reach 1000 signers!
Did you know that US tax dollars go toward supporting corporate-controlled, industrial agriculture in Africa? In response, African farmers and farmer networks have met with representatives in the US Congress to demand that the taxpayer-funded US Agency for International Development (USAID) stop funding industrial, corporate-led agriculture via the Alliance for a Green Revolution in Africa (AGRA) and support agroecology instead.
Help CAGJ & AGRA Watch support this work - individuals are invited to sign the Letter to USAID Today! And please share widely!
Mushroom workers at Ostrom Mushroom Farm in Sunnyside WA are demanding a workplace free from threats, excessive pressure, harassment and retaliation. The workers have democratically elected a committee to represent them. Workers held a general meeting June 28 and passed a resolution to be represented by the United Farm Workers.
On June 22nd, workers and community members marched to the company to deliver a petition signed by over 200 workers demanding fair pay, safe working conditions, equal opportunities, and respect.
Ostrom Mushroom farmworkers want the company to know that people nationally are paying attention to this issue. Stand with them in solidarity: Sign the petition today.
---
CAGJ NEWS & ANALYSIS
Shado interview with Leonida Odongo on how Kenyan farmers are reclaiming Indigenous practices from cultural colonialism
"

When European forces barbarously colonized Africa, enslaved women found a beautiful, bittersweet way to retain connection to their lands and lifeways: they
braided seeds
into their hair. Today, a new wave of Western invasion is underway. This time, it has come for the
seeds
. "Africa is being recolonised," activist Leonida Odongo tells me over Zoom, from her home in Nairobi, Kenya. It's late in the evening. As she often does, Leonida has returned from a long day in the field. Quite literally: she's been visiting farms, helping smallholder farmers to reclaim sovereignty over their practices and resources."
Read the article.
How Mali Faces the Global Food Crisis
Phemo Kgomotso, UNDP's Nature, Climate and Energy Team
June 16, 2022 - In the run up to COP27 in Sharm el-Sheikh, Egypt, this November, Africa Renewal is publishing an op-ed series on climate issues, featuring African women who are academics, engineers, research analysts, scientists, and civic and institutional leaders. The series focuses on challenges and solutions across climate issues —from energy to oceans to food systems—through the perspective of women experts from countries across the continent. Women are severely underrepresented by the media in this space. The aim of this series is to provide a platform to showcase their considerable knowledge and to contribute African context to the #ClimateAction global conversation. Read more and listen.
Food Shortage or Economic Crisis? Experts Say Poverty & Capitalism Are Real Drivers of Global Hunger
Amy Goodman and Nermeen Shaikh speak with food systems experts Sofía Monsalve Suárez and Rachel Bezner Kerr about how to prevent a looming global food shortage. The global food crisis "is not a food shortage crisis" yet, says Suárez, secretary general of FIAN International, a human rights organization working for the right to food and nutrition. "The problem is access to food, that people don't have money to pay for food, that people are jobless." Both guests call for a fundamental "transformation" of the global food system, away from food trade systems and instead toward domestic production and food sovereignty. Listen and read more.
Biden's recent declaration on migration failed to acknowledge U.S. responsibility for the conditions driving migration. Read more.
---
Recurring opportunities to support food justice organizing in Seattle:
Get to know Nurturing Roots and volunteer Sundays, 11 am - 3 pm. Drop in and out at anytime. All ages are welcome!
Thank you for reading CAGJ's e-newsletter!
Forward this E-mail | Unsubscribe | View E-mail in a Browser
CAGJ is funded by the community - Become a Member today!