Contact us with any questions!
Social Media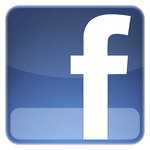 Join us on Facebook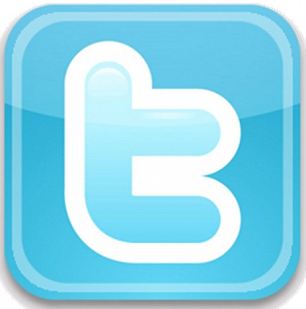 Follow us on Twitter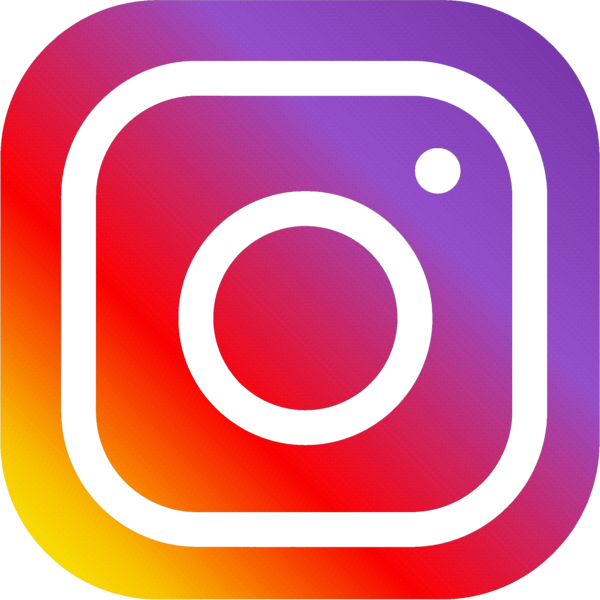 Follow us on Instagram
CAGJ is #SeedingSolidarity
CAGJ 20th Anniversary Appeal
Support CAGJ's Kenyan Partners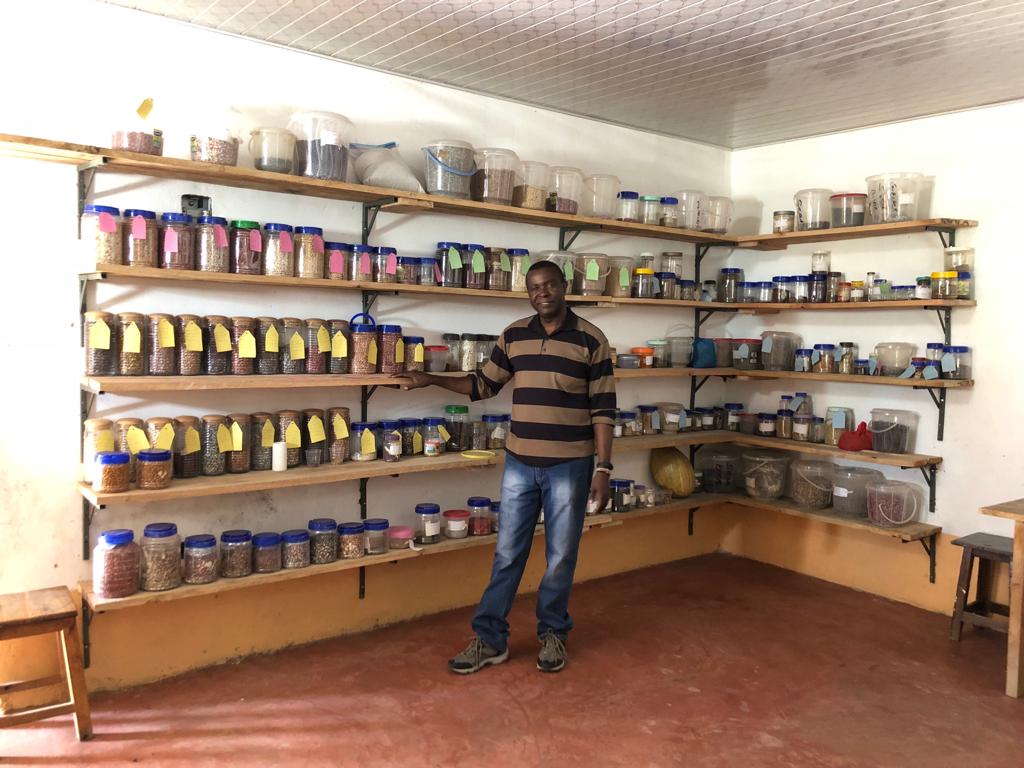 CAGJ has had to make a difficult decision these last few days: to cancel our planned trip to Kenya to join the annual meeting of Alliance for Food Sovereignty in Africa (AFSA). We are so disappointed, but decided to heed public health warnings and exercise caution in the face of the new Covid variant, (which is partly the result of the lack of access to vaccines in the Global South, and the need for a TRIPS waiver!). We planned to bring funds to two partners in Kenya, G-BIACK (Grow Biointensive Agriculture Center of Kenya), and Kenya Food Rights Alliance. African NGOs experience a severe dearth of funding, and agroecology-focused organizations in particular are fighting an uphill battle against a corporate-backed industrial agriculture model that is rapidly spreading across the continent, endangering people's livelihoods. As an organization committed to working in solidarity with our partners, CAGJ will be contributing a solidarity gift of $500--we ask you to consider joining us in making a donation today.
Support CAGJ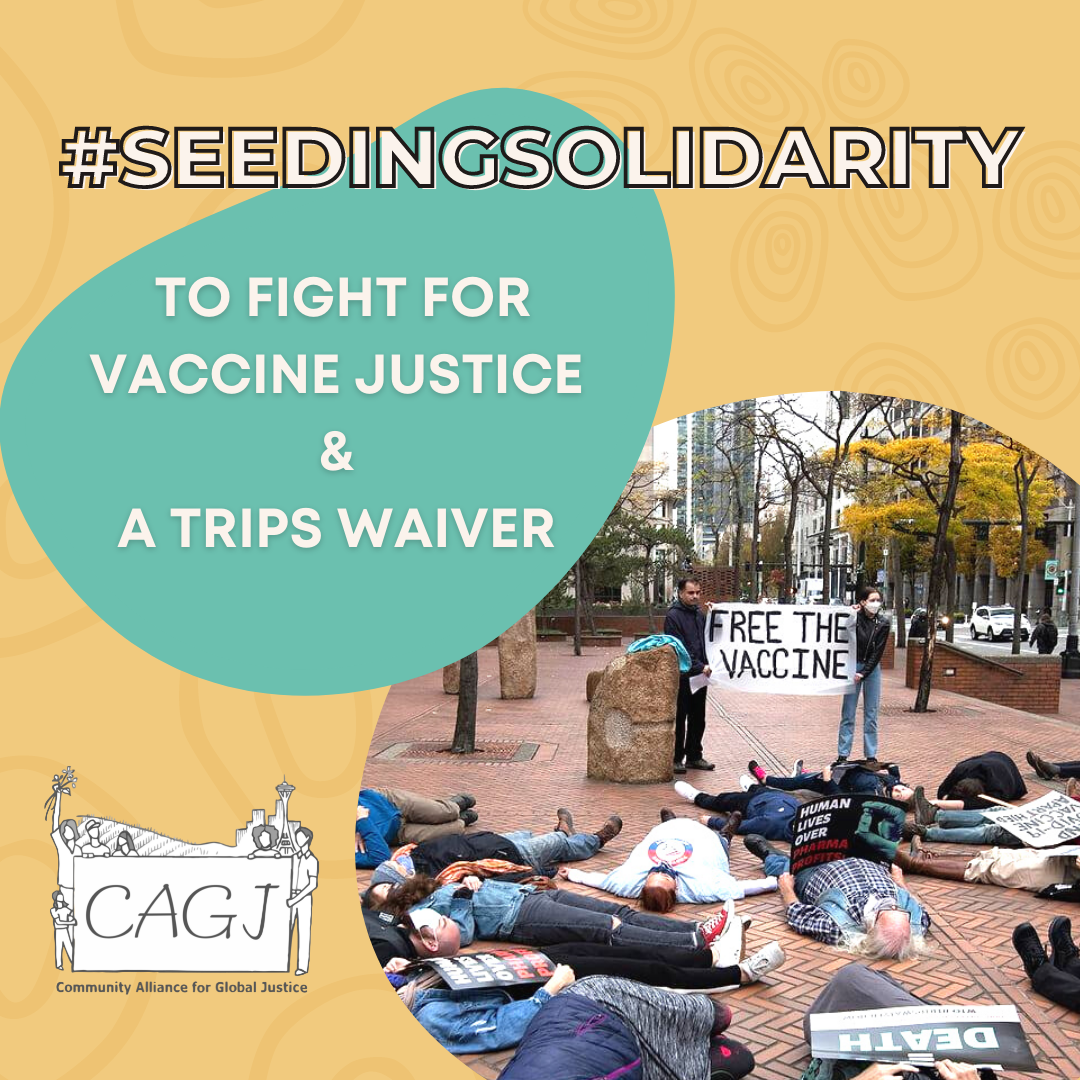 Please donate to CAGJ today to celebrate our 20th Anniversary, and to ensure our sustainability moving into the New Year! To celebrate 20 years of global justice organizing, we are asking 20 Members to become Monthly Sustainers at $20/month, or whatever amount you prefer. Sign up today! Or make a one-time donation to help us reach our goal of $20K by the end of 2020.

tinyurl.com/FundCAGJ
A few highlights from CAGJ's 2020 Organizing:
The Food Justice Project organized the

3rd Rise Up! Summer School

, our political education and leadership development program.

We published both

digital

and print versions of our 3rd publication,

Our Food, Our Right: Recipes for a New Normal, featuring art, stories, and recipes from over 30 contributors – now available to purchase just in time for the holidays! Check out cagj.org/cagjstore/

AGRA Watch co-founded a new collaborative group of organizations that worked with AFSA to strategize in advance of the United Nations Food Systems Summit

.

We launched a 5-part film series,

Rich Appetites: How Big Philanthropy is Shaping the Future of Food in Africa

We organized several actions with new partners to fight for vaccine justice and a TRIPS waiver at the WTO.
THANK YOU so much for your support!
P.S. We hope you will consider becoming a Monthly Sustainer, or increasing your gift if you're one already! These members give us peace of mind, as we know we can rely on a steady flow of funds to cover our monthly costs. Sign up today to have an amount securely deducted automatically every month, or increase your monthly donation if you are able. Your support is so appreciated!
P.P.S We understand not everyone is in a position to donate – you can still become a Member or renew by filling out our online Membership form: tinyurl.com/joinCAGJ – Thank you!
AGRA Watch Op-Ed in Real Change | By Million Belay, Heather Day, Steve Gloyd
The Bill and Melinda Gates Foundation announced a $922 million investment to address global malnutrition and hunger at the controversial United Nations Food Systems Summit this September. We commend the foundation for investing in nutrition; unfortunately, its focus on food fortification, technical assistance and research into new "high-impact" innovations misses the mark on the root causes of hunger and malnutrition — and the needed solutions.
Continue reading.
---
TAKE ACTION
Calls to Action from CAGJ Solidarity Campaign Partners
Community 2 Community Needs Volunteers in Whatcom County!
Help Farmworkers Recover From Recent Flooding
To offer your support, please follow this link:
tinyurl.com/whatcomfloodrelief
To donate to C2C's solidarity fund,
foodjustice.org/donate-1
The following is especially helpful:
Post-flood or disaster cleanup experience

Spanish speaking skills

Access to a truck
Familias Unidas por la Justicia Toy Drive
Drop Toys by DEC 12, or Donate
From FUJ: We at Familias Unidas will be collecting toys for the children of the farmworker families here in Skagit County. It's been a difficult time now for families because many were impacted by the floods. We want to bring some joy to the kids by giving them a present. We will be distributing them at the annual winter union celebration which is scheduled for December 12. Last year because of COVID we could not gather and members picked up the toys at our office. This year we want to gather in a responsible manner and thank the workers and plan for a successful 2022. We want to thank everyone who has supported us throughout the years and want to continue building to achieve farmworker justice.
Please drop toys off at FUJ office in Burlington, WA: 275 W. Rio Vista Ave Suite 3, Burlington, WA 98233, Monday through Saturday 10am-5pm. You can also make donations through Paypal.
On December 3, anniversary of the Bhopal gas tragedy and commemorated as the World No Pesticides Use Day, PAN will be submitting to the FAO Director General's office their global petition to Stop the FAO-CropLife #ToxicAlliance. So far, they gathered around 175,000 signatures asking the FAO to NOT partner with the pesticide industry!
Join the FINAL PUSH for signatories! Share the petition widely! Social Media Toolkit here.
Further Resources:
---
CAGJ NEWS & ANALYSIS
By Shiney Varghese, Institue for Agriculture & Trade Policy
November 24, 2021 - India's farmers have mobilized to create one of the world's most vibrant protests in history, camping on the outskirts of New Delhi for one year now. Friday, November 26, 2021, marks the one-year anniversary of the day when these farmers faced water cannons and tear gas at the Delhi border as they tried to reach the Capital. On November 19, they got a big win, as Mr. Modi, the prime minister of India, announced that he has decided to repeal the
three controversial farm laws
.
Continue reading.
Local to Global Conversations about Climate Justice at the 2021 UN Climate Change Conference
Climate Justice can't wait, and at the
2021 United Nations Conference on Climate Change – COP26
– thousands of frontline people and community delegations from around the world came together in unity to hold parallel workshops and discussions outside of the exclusive multilateral governmental and corporate talks.
Front and Centered member organization, Familias Unidas por la Justicia, sent Edgar Franks as part of an international worker delegation for a series of Just Transition actions, sharing the insights of U.S. farm worker organizing, lending his voice, and engaging in international planning with other frontline groups. Climate Justice reporter, human rights activist, and board member of Front and Centered, Jill Mangaliman pairs up with their compadre Edgar to host this climate conversation series, when we Crash #COP26!
Continue reading and listen to the podcast here.
By Alan Macleod
Up until his recent messy divorce, Bill Gates enjoyed something of a free pass in corporate media. Generally presented as a kindly nerd who wants to save the world, the Microsoft co-founder was even unironically christened "Saint Bill" by
The Guardian
.
While other billionaires' media empires are relatively well known, the extent to which Gates's cash underwrites the modern media landscape is not. After sorting through over 30,000 individual grants, MintPress can reveal that the Bill and Melinda Gates Foundation (BMGF) has made over $300 million worth of donations to fund media projects.
Continue reading.
Thank you for reading CAGJ's e-newsletter!
Forward this E-mail | Unsubscribe | View E-mail in a Browser
CAGJ is funded by the community - Become a Member today!