March E-News:
CAGJ HAPPENINGS
Tonight! TPP Food Justice Workshop
CAGJ CAMPAIGN NEWS
COMMUNITY CALENDAR
Get Involved! Upcoming CAGJ Meetings:

Food Justice Project: 3rd Tues/month, 6:30 - 8:30, for more info email us.

AGRA Watch:
time varies, for more info email us

Contact us with any questions!

Join us on Facebook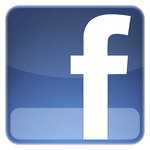 Follow us on Twitter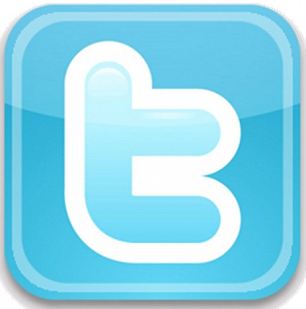 Blogs
CAGJ's blog
AGRA Watch's Blog


Happy Spring!
TONIGHT! TUES MARCH 1, 6:30 - 9PM
CAGJ Presents: Another Food System is Possible! But not with the TPP!
What you need to know about how new trade agreements undermine efforts to build a good food movement.
Location: WA State Labor Council - 321 16th Ave S, Seattle WA 98144 Please RSVP here. FREE & Food provided. The Trans Pacific Partnership (TPP) is due to come up for a vote in Congress soon. Come to learn everything you need to know about why the TPP must be stopped if we want to keep building a better food system for all. We are all affected! As local Farmers, Workers and Eaters concerned about equitable access, food safety and GMO labeling. Overview Presentation: How the TPP undermines food sovereignty - Michael Righi, CAGJ and Gillian Locasio, WA Fair Trade Coalition. Workshops: 1. How would the Trans-Pacific Partnership impact Climate Justice? Facilitated by Got Green? 2. How would the Trans-Pacific Partnership impact Farmworkers and other food workers? Facilitated by Edgar Franks, Community to Community and Kristen Beifus, UFCW 21. 3. How the TPP would allow corporations to sue governments for potential lost profit through ISDS, with existing examples impacting food sovereignty. Facilitated by Selden Prentice, 350 Seattle. Wrap-up: Our elevator speeches on how the TPP impacts food justice, and our strategy to win! Facilitated by Gillian Locasio, WA Fair Trade Coalition. Co-Sponsored by 350 Seattle, Got Green?, UFCW Local 21, WA Fair Trade Coalition and WA State Labor Council.
---
CAGJ HAPPENINGS
Location: Columbia City PCC: 3610 S Edmunds St, Seattle, WA 98118. CAGJ is hosting the Seattle Boycott Committee informational picket on March 12 in support of
​Familias Unidas por la Justicia
at PCC Markets in Columbia City. We are continuing to demand that PCC stop carrying Driscoll's berries until the Sakuma Bros Farms owners sign a contract with the farm workers. Updates and additional info can be found on the
Familias Unidas por la Justicia Facebook page
. To learn more about the history of the worker's struggle at Sakuma Brothers berry farm, check out
this blog post
and
this resource list
. Read PCC's official stance regarding Driscoll's berries
here
. Please
RSVP
for the picket – thanks!
New volunteer orientation at 6pm! Please RSVP.
**NEW Location: CAGJ Office, 606 Maynard Ave S, Seattle 98104
We've just applied for two grants to help us build our GE Salmon campaign in 2016 - come help us determine the best way forward to work in solidarity with local tribes and small-scale fishermen. We will also furhter explore possible action to stop slavery in the shrimp industry, and will find out about new actions to support Farmworker union, Familias Unidas por la Justicia.
RSVPs appreciated
but not required.
Every year interns play a central role in organizing CAGJ's signature event, our Strengthen Local Economies Everywhere/SLEE! Dinner. This is an important awareness-raising event for CAGJ when we bring together over 300 farmers, food workers and activists for a dinner featuring the Pacific Northwest's amazing bounty of food and Fair Trade ingredients. We invite leaders from the food justice movement as keynote speakers to inspire us to take action. The funds we raise are central to our organizing efforts, and the fun we have organizing it develops new CAGJ leaders every year. We are now seeking a few motivated interns to join our team this Spring. To apply,
please contact our SLEE Organizer
, Erika Lundahl.
---
CAGJ CAMPAIGN NEWS
AGRA Watch Action Report: Over 57,000 petitions delivered to Gates Foundation and Iowa State University calling for halt of GMO Banana human trials
Delivering over 57,000 signatures gathered through CREDO Action's online
petition
, AGRA Watch and Iowa State University graduate students had a great simultaneous action on Monday, Feb. 15 at ISU in Ames, Iowa, and at the Gates Foundation in Seattle. The petition asks the University and the Gates Foundation to cease supporting the transgenic banana study, including human feeding trials, and to change the trajectory for this type of research conducted at public universities. Check out the action photos
here
and
here
! The action was very well covered by the media, including KIRO and King 5 evening TV news, a great overview article in
The Ecologist
, and multiple print and radio interviews – check out our Media Round-Up!
In Seattle we delivered the petitions in the form of a prop to represent the 57,000+ signatures on the petition - a box filled with the 1600+ pages of names we received from CREDO - along with the actual file on a thumb-drive. We were pleased that, unlike at past demonstrations, Gates Foundation staff, including the head of media relations, met our delegation, and, while TV news cameras filmed, accepted our prop while we laid out our concerns. We rallied outside the Foundation for an hour, 3 of us wearing banana costumes, and carrying signs while chanting, "Hey hey! Ho ho! Gates stop funding GMOs!" and "What do we want? Food Sovereignty! When do we want it? Now!". We had hoped to share our concerns in-person before the action with Chris Elias, head of Global Development, however he was out of the country, and his staff did not propose an alternate meeting time. Meanwhile in Iowa, 7 grad students and 1 community member gathered on the steps of Curtiss Hall, home of the College of Agriculture and Life Sciences, to take a group picture before heading inside the Dean's office (Wendy Wintersteen), and dropping off the petition.
Proving that our work is not being ignored by the biotech industry, the action provoked a lot of interest from GMO advocates. Through what appears to be a coordinated response, multiple negative comments were made on the AGRA Watch Facebook page, and both CAGJ and AGRA Watch's Facebook pages received several negative reviews this week. (You can counter these posts by reporting offensive ones, and offering a more favorable review if you feel inspired!) Kevin Folta, the University of Florida professor whose ties to Monsanto were recently revealed by the New York Times, wrote a post on his blog Sunday before the action, attacking the students involved in this campaign. Later, a well known troll created two offensive memes with AGRA Watch action photos, and filed a public-records request for one of the ISU students (who recently got her PhD and is teaching), an unfortunate act of harassment.
Thanks to everyone who worked hard to make these actions such a success!
---
COMMUNITY CALENDAR
THURS MAR 3, 6-8:30pm
Dinner and Movie Screening: "This Changes Everything"
Location: UFCW 21, 5030 1st Ave S. Climate change is THE existential threat of our time. It is impacting our communities and our workplaces right now. Join Labor and Community members in the viewing of a film based on climate activist Naomi Klein's book, This Changes Everything. At the end of the film there be a discussion on the local ways to take action on climate including the TPP, just transition and investment in infrastructure. Bring your questions, your ideas and your energy. Sponsored by the Washington State Labor Council, AFL-CIO; UFCW 21; Teamsters 117; and PSARA.
FRI MAR 4, 11am-1:30pm
Brown bag lunch and Movie Screening: "This Changes Everything"
Location: Washington State Labor Council, AFL-CIO, 321 16th Ave S. Climate change is THE existential threat of our time. It is impacting our communities and our workplaces right now. Join Labor and Community members in the viewing of a film based on climate activist Naomi Klein's book, This Changes Everything. At the end of the film there be a discussion on the local ways to take action on climate including the TPP, just transition and investment in infrastructure. Bring your questions, your ideas and your energy. Sponsored by the Washington State Labor Council, AFL-CIO; UFCW 21; Teamsters 117; and PSARA.
FRI March 4, 6-8:30 pm
Salvadoran human rights leader, Marina Ortiz
Location: St. Patrick's Catholic Church, 2702 Broadway E, Seattle. Marina Ortiz is the founder of a new human rights organization in El Salvador, ASDEHU, the Salvadoran Human Rights Association. She was disappeared as a child during the war and found her identity and family through the work of human rights organization Pro-Busqueda, with whom she then worked for over a decade. Ms. Ortiz founded ASDEHU in order to apply her long-time experience working with Pro-Busqueda to cases of disappearance happening in the context of current social violence. Free and open to public. Free will offering. Light refreshments, Info Betania Renata Loberg betaniarenataes@gmail.com
SAT March 5, 12:30 – 3pm
Got Green? Presents: WHAT'S YOUR FEMINISM LIKE?
Location Southside Commons, 3518 S Edmunds St, Seattle, 98118. What do we face as women and femmes in today's world? How can we work together so we can ALL live full lives - with our families, and in our communities? For International Working Women's Day, we will be gathering together to pose these questions! 2015 marked the formation of the US chapter of the World March of Women (Marcha Mundial de las Mujeres). Want to know more? Come for a short introduction to the principles and actions of the WMW, and let's discuss what we want to build together to defend our dignity and reclaim feminisms. We will eat lunch together! And there will be children's activities during the workshop time. All genders are welcome!
SUN March 6, 12 – 5:30pm
One-Day Encampment Outside the Juvi
Remind the County and The City: There will be NO NEW YOUTH JAIL
Location: 12th and Alder – In front of the current King County Juvenile Detention center, the site of the proposed new youth jail and courts. What's the update with the Youth Jail and Court building project? King County cannot begin construction until the City of Seattle grants them a land use permit. The City has not yet approved the permit – they heard from many community members about why they should turn the permit down, and are still deliberating. Until the permit is granted, the County's contractors can take all the measurements they want (they've been spotted at the youth jail site already, and took down the art work "Spirit of Youth"), but they can't start demolition of the current buildings or construction of the new buildings. There is a growing consensus that the County's plan to spend $210 million dollars on a new youth jail and courts targets youth of color, destroys lives, and would not make us safer. We need to keep the pressure on both the city and the county to stop this project in its tracks. Why the encampment? To bring together all the groups who have been fighting this racist, shortsighted project for nearly four years and showcase the on-going, broad-based opposition to the new youth jail and courts; To commemorate International Women's Day and bring attention to the violations of reproductive justice principles that the caging of youth and the foster care system (both housed at the current AND proposed facilities) represent; To brainstorm, to make art, to write letters to youth currently detained, to connect with each other, to connect our struggles, to share food; To remind the county and the city that we will not allow this project to move forward. Are you in? If you're organizing a group, please rsvp to juviencampment@gmail.com, and you'll received updates as the day approaches. If you're coming as an individual, just show up!
TUES, March 29, 2016 – TUES, April 19, 7pm
$100 for Burke Members, $120 for general public. Explore how Native plants of the northwest were managed, harvested, and prepared by Indigenous peoples for food and material items in a special class with a group of accomplished ethnobotanists led by Dr. Joyce LeCompte. This four evening course will cover an introduction to ethnobotany, an overview of traditional diets, preparation of wood fiber and other materials, systems of resource management, and the revitalization of traditional foods and diets. Joyce LeCompte is an Environmental Anthropologist whose research covers food sovereignty movements in Coast Salish communities, non-timber forest resources, and human relationships with fire. Other instructors include Abe Lloyd, Director of Salal; and Elise Krohn and Valerie Segrest, authors of Feeding the People, Feeding the Spirit. Registration: This class is limited to 50 participants. To register for the class sessions*, please send your name, address and phone number to Carl Sander at casander@uw.edu. For questions, please call 206.616.6473.

Thank you for reading CAGJ's e-newsletter!
Forward this E-mail | Unsubscribe | View E-mail in a Browser
CAGJ is funded by the community - Become a Member today!