June E-News:
Black Lives Matter!
Support 2020 SLEE: Call for Sponsors, Table Captains & Silent Auction Items
CAGJ HAPPENINGS
TAKE ACTION
CAGJ NEWS &
ANALYSIS
COMMUNITY CALENDAR
Get Involved! Upcoming CAGJ Meetings:

Food Justice Project:
3rd Tues/month, 6:30 - 8:30; for more info email us.

AGRA Watch:
time varies, for more info email us

Contact us with any questions!
Social Media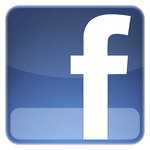 Join us on Facebook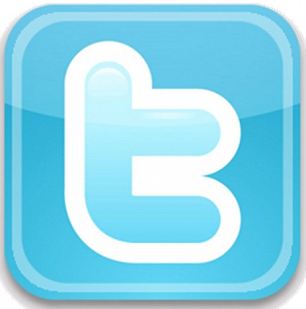 Follow us on Twitter
The Time for Action is Now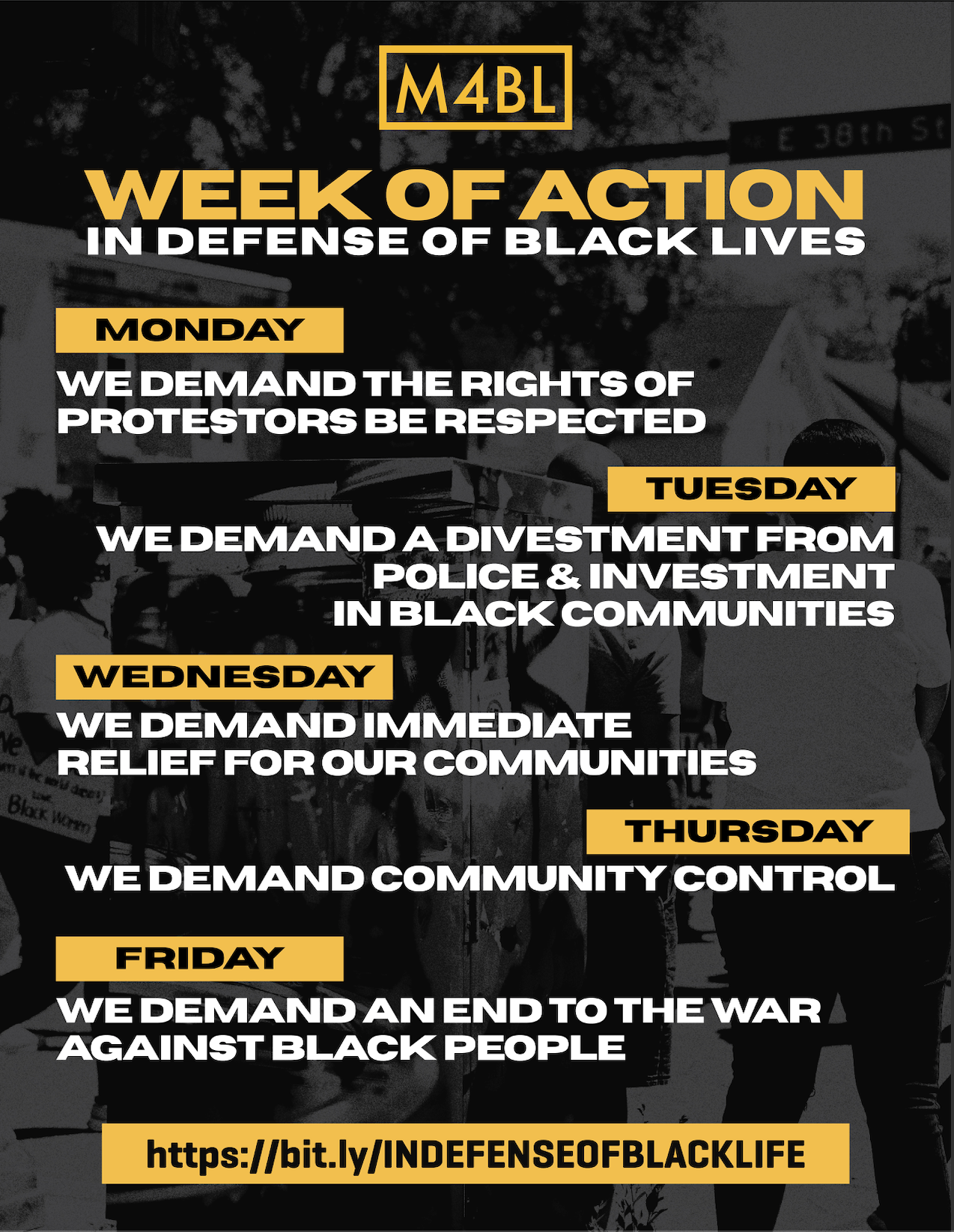 In this historic moment, in the midst of a global pandemic, when millions are marching around the world in defense of Black lives and to demand justice in the wake of the brutal murder of George Floyd last week, the time for action is now. We support a range of tactics, and salute everyone organizing, joining marches, educating your kids about police brutality, downloading reading lists, and donating to support Black-led organizations. We condemn the increase of police brutality and the use of curfews to stifle dissent, in the face of an uprising sparked by police brutality! Organizing is rapidly winning victories, including the toppling of confederate statues, school districts cancelling contracts with police departments, and in Seattle, after 14,000 complaints in the past several days against the police, the attempt to remove the consent decree regarding Seattle police misconduct has been put on hold.
This week (June1 - June 7) CAGJ joins the Movement for Black Lives Call to Action in Defense of Black Lives; CAGJ joined Tuesday's demand for Investment In Black Communities by sharing a list of local organzations promoting Black Food Sovereignty (See Take Action below).
Find your voice, speak out, organize your community! And stay as safe as possible while taking action - keep your masks on, and get tested if you can. LOVE, RESPECT & SOLIDARITY!
---
SAT OCT 17: 14th Annual SLEE Dinner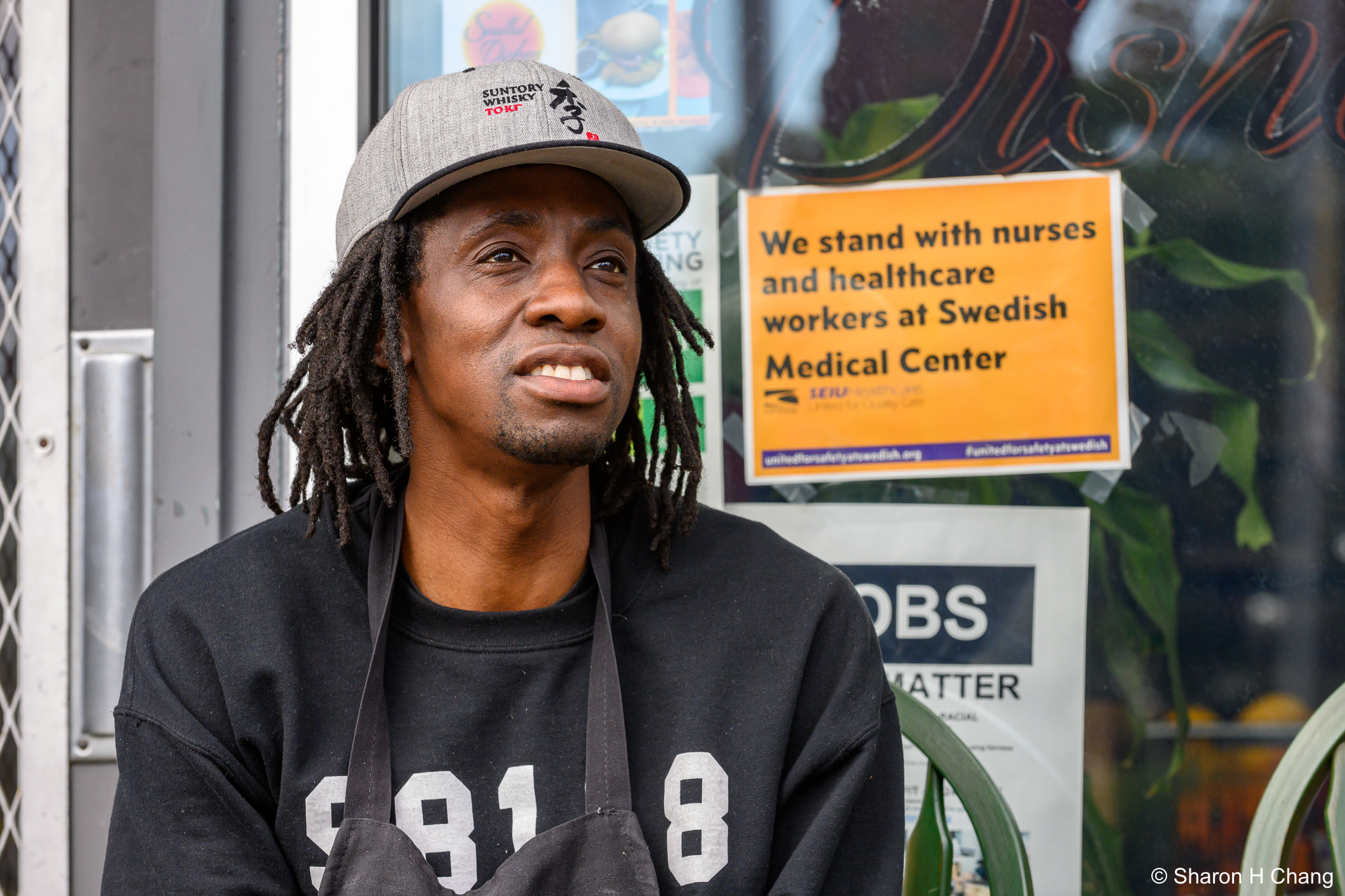 Keynote: Chef Tarik Abdullah, "Feed the People: Food, Kids, Community"
We can now confirm that SLEE! 2020
will be held on Saturday October 17,
regardless of whether we hold it in-person or virtually. We are honored that Tarik Abdullah will give the Keynote, highlighting the hope embodied by youth on the front lines of the food justice movement. Read more about SLEE & Tarik! (Photo credit: Sharon Chang)
To help in any of the following ways, please contact this year's coordinator, Sara Lavenhar.
Donate to Silent Auction! Personal services (we can help you come up with social-distancing adaptations!), a unique community experience, cabin get-away, massage, gift certificate, garden kit… the possibilities are endless! The Silent Auction is a central part of SLEE, and your donation will help us create amazing auction packages that anyone would want to bid on. If you're ready to donate to the auction, please fill out this form.
Be a Table Captain! Table Captains are vital to bring new people into the work of food sovereignty and one of the most important ways we build our base throughout the year. Fill a real or virtual table for 10 people, $400 – $1000 sliding scale. Learn more here!
Sponsor SLEE! Sponsors give a financial or in-kind donation to help make this event happen. You will receive recognition at the dinner, and on our poster, website, and in the printed event program for 300. Please see this flyer for more information about the benefits for financial or in-kind donations.
We are so grateful to the nearly 60 Members, some new, most renewing, who helped us reach our matching grant goal just in time on May 31st!! We actualy surpassed our 10k goal by one thousand dollars. A very special thank you to UFCW 21, and all of its members, who donated $3000 to our matching grant! We know that many are suffering from the consequences of the economic crisis and pandemic, thus we are especially heartened to know we can still meet our fundrasing goals. Solidarity!
Cultivating Resilient Food Systems in Times of Crisis
We are thrilled that close to 100 people registered to participate in Rise Up! Summer School, CAGJ's 3-month political education and leadership development program for community members, which offers an opportunity to gain a deeper understanding of the problems in our food system, while being part of creating the change we want to see. Across the world, we are facing a confluence of crises. Together, we will delve into why the movement for Food Sovereignty is needed now more than ever, to cultivate resilient food systems and justice for all!
If you did not get the chance to register, don't worry: CAGJ is making our curriculum available to all on our website. Check out June's resources!
Monthly FJP meetings will resume in September
The Food Justice Project will not meet in June, July or August, while we host Rise Up Summer School. We will resume our monthly meeting schedule - 3rd Tuesday/month - in September. However, there are many other ways to get involved in CAGJ! For more info, please contact CAGJ's Director Heather, who can help to plug you into our organizing!
---
TAKE ACTION
Covid-19 Protections Now!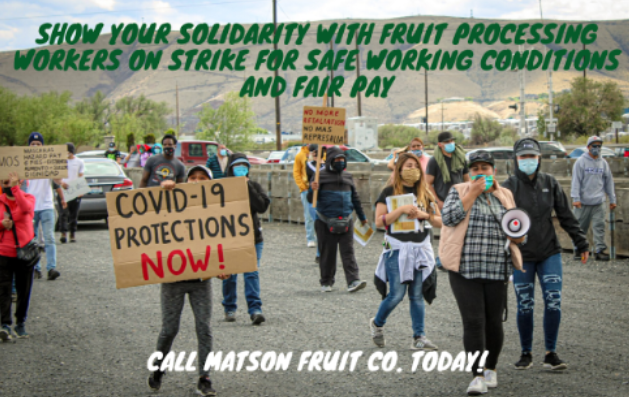 Familias Unidas por la Justicia and Community to Community Development have been working in Yakima County these past few weeks, supporting farmworker strikes
in solidarity with workers who have walked off the job due to health and safety concerns around Covid-19. Workers at Allan Brothers Fruit walked out on May 7 after at least 14 of their co-workers tested positive for Covid-19. Tragically, days after the workers won some of their demands, one of the first strikers from Allan Brothers, David Cruz, died on May 31 after being infected with the coronoavirus.
Thanks to pressure from farmworkers and their advocates
Emergency Rules for Housing in Agriculture
went into effect on May 18. However these rules are not adequate for this pandemic as they do not require the ratios for housing, showers, sinks, cooking and food storage facilities, laundry, and bunkbeds to reflect CDC social distancing protocols and will likely lack proper enforcement.
Current status of the strikes:
You can support by taking any or all of the below actions!
1. Call the fruit companies
: Workers at three sites have negotiated in good faith with apple shed owners, however workers are still on strike at Matson Fruit Co, and Columbia Reach. Call to demand they comply with the strikers' demands for safe working conditions for COVID-19 protections in the workplace, fair labor practices, a just wage now and beyond the pandemic, and establishment of a Health and Safety Committee of workers.
Matson Fruit Co. in Selah, WA (509) 697-7100

Columbia Reach in Yakima, WA (509) 457-8001
CALL SCRIPT
"Hi, my name is ________, and I'm calling because I am deeply concerned about the situation with coronavirus at your company. May I speak to your manager?"
[If no] "Can you pass this message along to management?"
"Hi, my name is ___, and I'm calling because as a consumer of apples I am deeply concerned about the situation with coronavirus at your company. I understand workers at your company have gotten sick, and workers are on strike trying to get safe conditions and hazard pay. I urge you to negotiate in good faith with your workers and not retaliate against them. I will be monitoring the situation closely and factoring it into how I choose which apples I feel comfortable buying."
3. Contact WA State government
: Demand that workers receive immediate hazard pay, including time lost during the strike. Register your dissatisfaction with the Emergency Rules for Housing in Agriculture, and ask them to assign additional state staff to ensure safety precautions are being followed! Demand a Legislative investigation into why farmworkers are being treated differently than other essential workers during this pandemic. Why is the agricultural industry continuously allowed to put profit over the lives of farmworkers?
Governor Inslee's Office: 360-902-4111 (option 2 to skip the recording and leave a comment)

Dept of Health: (360) 236-3393

Dept of Labor and Industries: (800) 423-7233

Office of the Attorney General: Labor and Personnel

contact form
Follow FUJ and C2C on Facebook to receive updates, and read more background on our website. Thank you for taking action!
Support Black Food Sovereignty
Want to See Food and Land Justice for Black Americans? Support These Groups.
As the nation rises up to protest atrocities against Black people, heed the Movement for Black Lives call to invest in Black communities, and support organizations working to advance Black food sovereignty. We appreciate Civil Eats for creating this list of 25 organizations to support, and we ask you to support these local organizations too. Even small donations are helpful. Please give and share widely.
Local organizations to support:
Got Green
,
transforming the environmental movement by building power in working-class communities of color.
Wakulima
, a farming and food business cooperative that advances small business development and food sovereignty for low income immigrants and people of color in the Puget Sound region.
YesFarm

,

a two acre urban agriculture farm run by the Black Farmers Collective, a distributed network of cutting-edge Black farmers and growers throughout the greater Seattle area.
---
CAGJ NEWS & ANALYSIS
Apple Shed Strikes Win Recognition, and the Fight Goes On
Thirty four workers at the apple packing shed that sparked a wave of strikes in central Washington went back to work on Monday with a written agreement recognizing their workers' committee, Trabajadores Unidos por la Justicia (Workers United for Justice). Of the 115 workers at Allan Brothers who walked out May 7, the 34 stayed out for the full 22 days, during which hundreds of other workers struck at six additional sheds in the area. According to Agustin Lopez, a leader of the movement who's worked in the valley since the mid-1980s, "The most important thing to us is that the company is recognizing our committee as the representative of all the workers. Under the agreement we will continue negotiating for salary increases, better working conditions, and health protections. The agreement means that our rights as workers are respected."
The shed strike wave was touched off by the impact of the coronavirus on the hundreds of people who labor sorting fruit in Yakima Valley's huge packinghouses. While their numbers are smaller than the huge workforce of thousands who pick the fruit in the summer and fall, the shed workforce occupies a strategic place in this system of agricultural production. The virus has spread more widely here than in any other county on the Pacific Coast, with an infection rate of about 500 per 100,000. As of June 1 Yakima County had 3,891 COVID-19 cases and 90 deaths. Twenty-four percent of people tested have been infected, and the local hospital system is at capacity with few beds available. "The most important demand for us is that we have a healthy workplace and protection from the virus," Lopez explained at the start of the conflict. "Fourteen people have left work over the last month because they have the COVID-19." Read the rest of the article.
On May 15, CAGJ's Director Heather Day joined Fred Meyer workers outside the Burien Fred Meyer to protest the announcement that they were going to cut the $2 extra per hour being paid to grocery store workers, called "Hero Pay" as they are risking their lives to ensure we can feed ourselves. News of the Burien protest, which was one of many along the Western coast of the US, went national, including this photo of Heather, and a story in the New York Post. See more photos here.
UFCW 21 update:"…Kroger announced they were going to cut hero pay for essential workers on May 17th. Workers were united in our opposition to this pay cut and made our voices heard loud and clear. Because of our collective effort in Burien and Bellingham and up and down the west coast-Kroger one of the largest corporations in the US-was forced to pay more to its workers, announcing a one-time "Thank-You Bonus." Kroger seems to have heard us, but it is not good enough. We will continue to keep up the pressure for better pay, and for improving safety in Kroger stores. Kroger has a lot more work to do to show essential workers that they are valued and safe at work."
The saying "I would rather die of coronavirus than hunger" is being heard throughout much of the world. In the Global South, because of quarantines and confinement, there is no work for the millions of people in the informal sector, who account for the vast majority of the work force. Without alternative income sources, the International Labour Organization warns, "these workers and their families will have no means to survive".
Informal labour is what keeps food systems functioning in most of the world: it accounts for 94% of on-farm labour globally, and a big part of the workforce in food trade, retail, preparation and delivery in many parts of the world. What's clear is that if this spreading hunger does reach the scale of a global crisis, it will not be for lack of production or even because of hoarding. There is plenty of supply. It's the distribution system that has shown its incapacity to feed us safely. How do we ensure everyone has access to food while keeping people safe and healthy at every step from farm to consumer? Unfortunately, this has not been the priority that has shaped food systems over the past decades. But getting there is not as complicated as it may appear. In the last months – from India to Zimbabwe to Brazil - farmers, communities and local governments in different parts of the world have been surmounting huge obstacles and innovating to make sure food gets to those that need it, while also supporting those livelihoods that depend on our food systems. Read the full article.
---
THU June 4, 18 (and every 1st & 3rd Thursday), 3:00pm
WA Immigrant Solidarity Network: General Meetings - Covid-19 Response HUB
In the wake of the COVID-19 pandemic, WAISN has adapted our work to focus on the unique needs of our immigrant and refugee communities. For as long as we need to, we are prioritizing providing immigrant and refugee communities COVID-related immediate support and information.
Learn more
.
Aaron Bobrow-Strain (livestream) - The Death and Life of Aida Hernandez
What happens when an undocumented teen mother takes on the U.S. immigration system? Author and professor of politics Aaron Bobrow-Strain introduces us to the story of Aida Hernandez, shining a light on the difficulties of this system and bringing us into the heart of a violently unequal America. Aaron Bobrow-Strain writes and teaches about food politics, immigration, political economy, and the U.S-Mexico border. He is a Professor of Politics at Whitman College, and is the author of
Intimate Enemies: Landowners, Power, and Violence in Chiapas,
and
White Bread: A Social History of the Store-Bought Loaf.
Learn more
.
SAT July 11, 2:00pm-4:00pm
The River That Made Seattle: A Natural and Human History of the Duwamish
Join author BJ Cummings for a short talk featuring slides of historic and contemporary photographs and reading of excerpts from the book. Discussion and Q&A with the author and guests from the river's native, immigrant, and industrialist histories.
Learn more
.
Thank you for reading CAGJ's e-newsletter!
Forward this E-mail | Unsubscribe | View E-mail in a Browser
CAGJ is funded by the community - Become a Member today!