January E-News:
Happy New Year! Thanks for helping CAGJ reach our goal!
CAGJ HAPPENINGS
TAKE ACTION
Tell Congress: No War with Iran
CAGJ NEWS &
ANALYSIS
COMMUNITY CALENDAR
Get Involved! Upcoming CAGJ Meetings:

Food Justice Project:
3rd Tues/month, 6:30 - 8:30; for more info email us.

AGRA Watch:
time varies, for more info email us

Contact us with any questions!

Join us on Facebook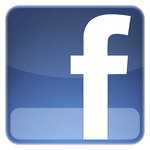 Follow us on Twitter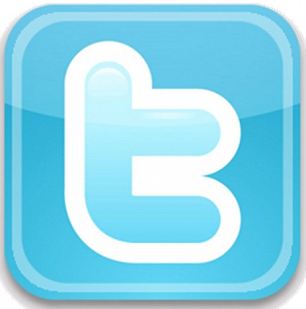 Happy New Year! Thank you CAGJ Community!
We exceeded our year-end fundraising goal thanks to YOU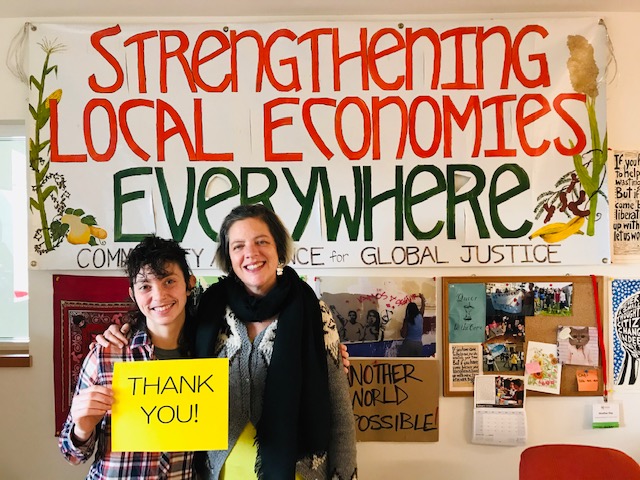 CAGJ is happy to announce that we launch 2020 on solid footing, especially given very troubling world events at the beginning of this new decade. We set our sights high for our end of year fundraising campaign, hoping to raise $10,000- twice as much as we have in the past. Thanks to over 30 donors and 20 new and renewed sustainers, and one very special major donor, we did it! You helped us raise close to $12,000! Including one year of donations from new and renewed monthly sustainers, the total raised is close to $16,000. If you meant to donate, but have not had the chance, please click here to make a tax-deductible donation online.
We are also excited to announce that Swift Foundation renewed and increased our two-year grant, enabling CAGJ to continue funding our AGRA Watch Campaign; we are excited to possibly hire an AGRA Watch Research Coordinator in 2020! And we are very grateful to Stansbury Foundation for continuing their support over the next two years.
We wish everyone a Happy New Year, with hopes for peace, and transformational change towards the better world we know is possible. You can help CAGJ build it by coming to our Membership Gathering on SAT January 25th, read the details below and register today!
---
CAGJ HAPPENINGS
Monthly Food Justice Project Meeting
Join the first FJP meeting of 2020!
Location: Our office at Welcome Table Church, 1322 S Bayview St
Click here to RSVP to the meeting!
Coming out of our November meeting, FJP members have some exciting new political education ideas brewing. Join us as we kick off the new year collectively organizing our 2020 FJP topics. Stay tuned for details!
FJP Meetings are a great way to get involved in CAGJ, and are held the 3rd Tuesday/month. New volunteers are invited to our orientation at 6pm: Please RSVP. POTLUCK: Please bring food or drink to share, if you are able. All are welcome! For more info, email the Food Justice Project.
CAGJ Membership Gathering Part 2: Vision & Theory of Change
Location:

Our office at

Welcome Table Church, 1322 S Bayview St, Seattle 98144
. Breakfast, lunch & snacks provided – Register today!
Join us for the second of three membership gatherings during our Strategic Assessment & Planning Process! Together with our consultant Scott Winn, we will focus on developing CAGJ's vision - where do we want to go as a grassroots organization? With a clear vision in mind, we will develop our Theory of Change, and identify the necessary strategies and tactics to get us there. This process will build off our September gathering, the results of our Member Survey, and the consultations we are doing with our campaign partners. YOU are an important part of this process – please join us to help determine how we will transform the food system! Please register today!
On November 30th, organizers of the WTO uprising, from Seattle and beyond, collaborated to mark the anniversary, twenty years to the day, in ways befitting our 'festival of resistance'. Here is a review of some of what was said and done together. CAGJ sees organizing to mark anniversaries of the WTO protests as a key part of its role locally, to ensure Seattle activist history is remembered and honored. The stories of 1999 get told in many ways; this year CAGJ partnered with UFCW Local 21 to highlight the critical role of the Direct Action Network in shutting-down the WTO's opening ceremonies on N30, as this is too often left out of WTO narratives.
At our Town Hall event, "Another World is Possible: WTO+20", we told stories through speeches, photos, and theater, and organized to support today's struggles. Workshops addressed strategies to prevent expansion of

Big Tech power

in today's WTO,

La Resistencia

's campaign to shut-down the Northwest Detention Center, and how to push

Seattle's Green New Deal

further. Later we took direct action and danced in the streets while images from 1999 were projected onto the Convention Center, where the WTO talks collapsed at the end of the Battle in Seattle. We caught up with old friends, and brought along youth climate strikers. It was a beautiful day of remembering, and building another world.
Check out

Alex Garland's photos

of the Town Hall forum,

Elliot Stoller's photos

of the forum and street art action, and

CAGJ's album

. And you can watch many of the NOV 30 events online! November 30, 2019 Video courtesy of Ed Mays: Opening forum, Another World is Possible! WTO+20 at Town Hall Seattle (1 hour). Lisa Fithian gave her "Escalating Resistance, Mass Rebellion" training on November 30th, watch the full workshop (2 hours 30 minutes), courtesy of Ed Mays (photo of Lisa Fithian above by Alex Garland). Watch all of the workshops from the Dec. 7 Town Hall WTO+20 forum, including CAGJ's WTO+20 Food Sovereignty Workshop with Karen Hansen-Kuhn, International Program Director at the Institute for Agriculture and Trade Policy, Heather Day Executive Director of Community Alliance for Global Justice and Manuel Pérez Rocha of the Institute for Policy. (52 minutes). Read more about it on CAGJ's website.
---
TAKE ACTION
Vote for the Khanna-Moulton-Brown amendment
From our comrades with the International League of People's Struggles:
The United States military brought us to the brink of another disastrous war, one that could escalate to a global conflict, when it assassinated Iranian General Qassem Soleimani, head of the Islamic Revolutionary Guard Corps' elite Quds Force. General Soleimani was highly-respected in Iran and in the region for his work to stop ISIS.
The death of General Soleimani was reportedly ordered by President Trump and carried out by the Pentagon. The US tried to justify its actions as necessary to protect US personnel, but in reality, this act blatantly violates international law and Iraqi sovereignty. The US does not have the authority to murder a general of a country we are not at war with and in a third country that did not support the action.
Months ago, Iran discovered new oil reserves, let us not forget why the US goes to war. Iran has declared that it will retaliate after a three-day period of mourning. Iran just concluded joint military exercises with Russia and China. This situation could easily escalate to a regional if not a global war. We must act swiftly to say: "No war on Iran. US out of Iraq and the Middle East."
Tell your member of congress: No War with Iran! Fill out this simple form from the National Iranian American Council - Action to urge your member of Congress to block Trump from launching a war with Iran by supporting the amendment from Representatives Ro Khanna (D-CA), Seth Moulton (D-MA), and Anthony Brown (D-MD) that would block funds for a war and clarify that no Congressional authorization exists. #NoWarWithIran!
---
CAGJ NEWS & ANALYSIS
On December 19, 2019, the Federal District Court for the Northern District of California issued a ruling on several claims in a challenge by the Center for Food Safety (CFS), along with a coalition of fishing and environmental protection groups and the Quinault Indian Nation, to the Food & Drug Administration's (FDA) approval of genetically engineered (GE) salmon, the first ever GE animal for human consumption, and its program for the approval of future GE animals. While the Court ruled on four claims, the case is far from completed: eight more claims remain to be decided, including FDA's failure to adequately assess the environmental impacts of approving AquaBounty's GE salmon and its threat to wild endangered salmon. CFS is disappointed that the court denied plaintiffs' challenge to FDA's assertion of jurisdiction to approve GE animals as "animal drugs" pursuant to its 1938 Food, Drug, and Cosmetic Act authority. CFS continues to believe that modern, protective laws are needed to ensure meaningful pre-market review of novel food technologies like genetic engineering for human and environmental safety. The court also denied Plaintiffs' motion as to the GE Animal Guidance where FDA laid out how developers of GE animals could secure FDA approval as new animal drugs, without codifying these rules or assessing the environmental impacts of a new GE animal program. Finally, the court reserved its ruling on Plaintiffs' claim that FDA must ensure the environmental safety of GE animals it approves as animal drugs, while noting that FDA did consider environmental risks to some degree and conditioned its approval of GE salmon on the same. The court requested further briefing on some aspects of this issue.
The case now moves forward to determine whether the specific approval of AquAdvantage salmon (an Atlantic salmon engineered with Pacific salmon and ocean eel pout genes for faster growth) was unlawful, given FDA's failure to conduct a detailed environmental impact analysis and its refusal to consult with the expert federal wildlife agencies about potential impacts to the critically endangered Atlantic salmon. Earlier this year, FDA lifted the import ban preventing GE salmon from being grown or sold in the U.S. (based on a requirement to label the salmon as GE for consumers). AquaBounty produces GE salmon eggs on Prince Edward Island, Canada, and is currently growing them out at a facility in Indiana; it says fillets will be ready for sale in late 2020. The current schedule in the case is set to resolve the remaining environmental claims against this unlawful approval before the GE salmon is ready for commercial sales. CFS and its allies remain committed to ensuring that our wildlife and ecosystems, traditional fishing communities, and our plates are protected from unsafe GE animals and holding our regulators accountable to protect this public interest over private corporate gains. Find more information about CAGJ's GE salmon campaign on our website.
Nnimmo Bassey is a Nigerian architect, environmentalist activist, author and poet, who chaired Friends of the Earth International from 2008 through 2012. CAGJ knows him from his work with Alliance for Food Sovereignty in Africa.
"The climate crisis in the world needs to be approached not just as a change happening but as an emergency that requires drastic action. It is not a matter in which nations can spend decades on talks and still believe they have ample time to procrastinate or deflect actions. It is clearly not a time for propping fictional ideas and carbon mathematics as though Mother Earth is ordered according to some calculus or algorithms.The climate COP25 held in Madrid was drawing to a close as this was penned. Not much progress has happened at the negotiations…
Climate politicians are churning out new seductive words to obscure intentions and to market ideas that would help them avoid both action and responsibility. The narrative merchants bring up concepts such as nature-based solutions (NBS) which, on face value, is hard to fault. How can you reject any action that is based on nature, that respects nature and that works with and not against nature?
The catch is that NBS does not mean that. At the COP, there were side events that showcased how to include nature in Nationally Determined Contributions. Another one listed Shell, Chevron and BP as founding members for "Natural Climate Solutions." Read the rest of Bassey's analysis.
US Food Sovereignty Alliance Narrative Strategy collective has released the seventh short film in the Food Sovereignty Stories series (Youtube, blog post, facebook video). This latest film (1.5 minutes) features the Somali Bantu Community Association of Lewiston, Maine. Muhidin Libah, the program manager of Liberation Farms, highlights how land access allows members of the Association to produce healthy, culturally-appropriate food. Some families have also generated supplemental income by selling their products through local markets. We invite you to share this film in your networks. #FoodSovereigntyStories.
---
MON JAN 13th, 6pm
"Save the Bees" Discussion with Fungi Perfecti
Central Co-op Community Room, 4502 N. Pearl Street, Tacoma
Join Rob Yeager from

Fungi Perfecti

(makers of Host Defense Mushrooms) as he discusses recent research showing the relationship between fungi and bees. Collaborative research between Host Defense's team and Washington State University has been published in Nature's Scientific Reports. Mycelium extracts of polypore mushrooms (Reishi and Amadou) have been shown to confer an immune benefit to bees. This research provides an actionable solution against the stressors threatening bee populations and, in turn, food biosecurity around the world. More information.
SAT JAN 18, 11AM – 2PM
Womxn's March on Seattle 2020
Seattle Womxn Marching Forward, an affiliate of Women's March, and March On, has been organizing the Womxn's March on Seattle, since November 2016. On Saturday, January 18th, we will come together again for the 4th anniversary of the Womxn's March. Beginning with a rally at Cal Anderson Park, ending with a march downtown. This event is hosted by Seattle Womxn Marching Forward and will begin at Cal Anderson Park Capitol Hill. More info.
MON JAN 20, 9AM – 3PM
HUG Food Sovereignty Day of Action
Hilltop Urban Gardens in Tacoma will be hosting its annual MLK Food Sovereignty Day of Action on January 20th. Come out for MLK Day and do some work in your community! Snacks and lunch provided for all volunteers. This is a multi-generational event and very family-friendly. There will be indoor activities in case of stormy weather. Location: Peace Community Center in Tacoma. Please register here.
Rick Steves: Hunger & Hope ($15-$60)
How can we combat the rise of extreme poverty across the globe? Returning to Town Hall's stage, Steves joins us for a screening and discussion of his new one-hour documentary special Hunger & Hope: Lessons from Ethiopia and Guatemala. Steves reveals key stories from these nations about the importance of water, education, empowering women, and nutrition during a child's first 1,000 days. See firsthand the impact of globalization and the effects of climate change, and witness the challenges faced by over 700 million people struggling to live on less than $2 a day. Join Steves to experience the act of travel as a classroom, and learn about the innovative solutions and smart development aid fighting to end world hunger. More info.
Dan Esty--Big Ideas for a Sustainable Future
Esty joins us with excerpts from A Better Planet: Forty Big Ideas for a Sustainable Future, a collection of essays on ecology, environmental justice, Big Data, public health, and climate change, all with an emphasis on sustainability. Esty offers selections that call for sustainability through actionable, bipartisan approaches based on rigorous analytical research, offering us solutions for confronting issues such as the buildup of greenhouse gases in the atmosphere, water shortages, and air pollution. Sit in for a diverse exploration of the problems that face our planet, the factors stopping us from taking action, and what we can do to change them. M
ore info.
TUES March 17, 7pm
Rebecca Solnit: Recollections of My Nonexistence
In Recollections of My Nonexistence, Rebecca Solnit describes her formation as a writer and as a feminist in 1980s San Francisco, in an atmosphere of gender violence on the street and throughout society and the exclusion of women from cultural arenas. She tells of being poor, hopeful, and adrift in the city that became her great teacher; of the small apartment that, when she was nineteen, became the home in which she transformed herself; of how punk rock gave form and voice to her own fury and explosive energy. She explores the forces that liberated her as a person and as a writer–books themselves, the gay men around her who offered other visions of what gender, family, and joy could be, and her eventual arrival in the spacious landscapes and overlooked conflicts of the American West. These influences taught her how to write in the way she has ever since, and gave her a voice that has resonated with and empowered many others. More info.
Thank you for reading CAGJ's e-newsletter!
Forward this E-mail | Unsubscribe | View E-mail in a Browser
CAGJ is funded by the community - Become a Member today!