October E-News:
CAGJ HAPPENINGS

NEWS & ANALYSIS
Sign the petition: No GMO Banana Human Trials

COMMUNITY CALENDAR


Get Involved! Upcoming CAGJ Meetings:

Food Justice Project: 3rd Tues/month, 6:30 - 8:30, for more info email us

AGRA Watch:
time varies, for more info email us

Contact us with any questions!

Join us on Facebook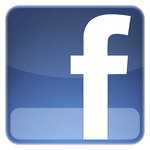 Follow us on Twitter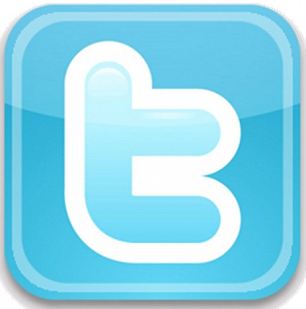 Blogs
CAGJ's blog
AGRA Watch's Blog


Happy Fall!
MON Oct 5: AGRA Watch Film Screening, "Seeds of Freedom"
Oct 12-15: Four CAGJ leaders are headed to Iowa for the US Food Sovereignty Alliance Annual Assembly and Food Sovereignty Prize
WED Oct 14: The People's Climate March & TPP Action
Oct 21-23: AGRA Watch will host two South Africans from the Surplus Peoples' Project and the Trust for Community Outreach and Education.
SAT Oct 24: CAGJ Farm Dinner Fundraiser with Food First's Director, Eric Holt-Gimenez, at 41 Legs Urban Farm ( Heather Day's home)
TUES Oct 27: "Climate, Food and Race: Challenges for the Food Movement", Eric Holt-Gimenez talk at UW
And CAGJ still needs to find a new office-mate for our office in the ID - please let folks know, it's a great space. Thanks all!
---
CAGJ HAPPENINGS
Location: Central Co-op's Rochdale Room - 1900 E Madison St, Seattle
Join AGRA Watch to watch a short film about seed sovereignty in Africa, and, to mark the one-year anniversary since our Africa-US Food Sovereignty Summit. Let's celebrate and discuss the next steps of our work in collaboration with the African food sovereignty movement! "The origin of food is seed," says Food Sovereignty Ghana. "Whoever controls the seed controls the entire food chain." This event is part of the US Food Sovereignty Alliance Month of Community Power – we join our partners globally in actions that raise awareness and help end hunger and poverty by building more just food and farm systems and by reclaiming our commons! About the film: "The story of seed has become one of loss, control, dependence and debt. It's been written by those who want to make vast profit from our food system, no matter what the true cost. It's time to change the story. Seeds of Freedom charts the story of seed from its roots at the heart of traditional, diversity rich farming systems across the world, to being transformed into a powerful commodity, used to monopolise the global food system." We will provide food and drink! RSVP's appreciated – email us.
TUES Oct 20, 6:30-8:30PM, New Member Orientation at 6PM
Get Involved with the Food Justice Project
Location: Central Co-op's Rochdale Room - 1900 E Madison St, Seattle
Through community education, political action, anti-oppressive organizing and community-building, the Food Justice Project (FJP) seeks to challenge and transform the globalized, industrial, corporate-driven food system and promote existing alternatives. Meetings are the 3rd Tuesday of every month. New to the Food Justice Project? Volunteer orientations will be held before the meeting from 6pm-6:30pm. Orientations are a great way to learn more about the Food Justice Project, our current campaigns, and ways you can contribute. If you would like to attend an orientation, please RSVP.
TWO EVENTS WITH FOOD FIRST DIRECTOR ERIC HOLT-GIMENEZ:
CAGJ Fundraiser: 41 Legs Urban Farm Dinner with Eric Holt-Giménez, Author and Director of Food First
Join CAGJ's Director Heather Day and her husband Travis English, annual Chef at CAGJ's SLEE Dinner, for an intimate dining experience using ingredients from their home in Madison Valley, where they operate 41 Legs Urban Farm. On October 24 they will host special guest Eric Holt-Giménez, Director of
Food First
, for a fundraising dinner for CAGJ. Enjoy a 7 course meal with 14 other guests - the menu will likely include Chestnut Vermouth Soup, Smelt with Smoked Paprika Corn Cakes, Labneh and Ikura, Baked Oysters and Seasonal Sorbet, along with other dishes (vegetarian option available). Tickets are $250,
Registration required
.
CAGJ Presents: "Climate, Food and Race: Challenges for the Food Movement", Talk given by Eric Holt-Giménez, Director of Food First/The Institute for Food and Development Policy
Location: UW Campus, Architecture Hall Room 147 (Map).
Event is FREE, no RSVP required.
Help us publicize: Share
Facebook event
.
CAGJ aims to raise awareness about the connections between climate justice and food sovereignty. We are thrilled that Eric Holt-Giménez will speak on this topic as part of a Northwest tour to mark Food First's 40th birthday, coordinated by CAGJ. About Eric's talk: "Global warming has become the largest single threat to health, community well-being and the environment, worldwide. Mass migrations, famine, and conflict over food and water access and the concomitant spread of chronic and communicable disease are already underway. The disastrous effects of climate change fall hardest on low-income communities and people of color, in the US and around the world. "Climate victims" are linked by the critically high levels of vulnerability; the result of historical (and recent) processes of dispossession, exploitation and oppression. Our modern food system is at the center of both the causes and effects of climate change. Pathways to community climate resilience and the reversal of global warming pass through the multiple challenges of capitalism, racism—and food."
Sponsored by Community Alliance for Global Justice and University of WA: Anthropology, CHID, Environmental and Occupational Health, Geography, Latin American and Caribbean Studies - Henry M. Jackson School of International Studies, Program on the Environment, SPH Nutritional Sciences Program.
Seattle is fortunate to welcome two of the most important leaders of Honduran social movements today: Berta Cáceres and Miriam Miranda. In October CAGJ will meet Miranda in Iowa, when her organization is awarded the
2015 Food Sovereignty Prize
. In November, both leaders are traveling to the US to receive the
Oscar Romero Award
. Miriam Miranda is a leader of the Honduran Black Fraternal Organization (
OFRANEH
), which works with the 46 communities of the Afro-indigenous Garífuna of Honduras, to defend their territories, natural resources, identity, and rights. Berta Cáceres is the founder of the Civic Council of Popular and Indigenous Organizations (
COPINH
), which works to defend indigenous Lena communities threatened by mining and hydroelectric projects. Bertha Cáceres is a
2015 Goldman Prize winner.
The film:
Resistencia: The Fight for the Aguan Valley
: June 28th, 2009. The Honduran people are preparing to vote in the first referendum in the country's history. The proposition is to write a new constitution, and a 'yes' vote could dramatically transform the country, perhaps even guaranteeing land for the country's 300,000 landless farmers. But, instead of waking up to ballot boxes, they see soldiers carrying out the first coup d'état in Central America in three decades. This is the story of the two thousand farming families who challenged the coup project by taking over the plantations of the most powerful man in the country.
---
CAGJ NEWS
Report: Teach-Out with Familias Unidas por la Justicia and Community to Community
By Jenny McIntosh, CAGJ volunteer
On a Saturday morning in the middle of September, near the end of the berry-picking season in Skagit Valley, about 30 people gathered at Skagit Unitarian Universalist church in Mt. Vernon. We came to learn about the historic struggle that the independent farmworker union
Familias Unidas por la Justicia
has waged to demand a union contract that guarantees fair treatment and living wages for workers at Sakuma Bros Farms. Some of us drove up from the Seattle area, others came down from the Bellingham area, and there were two participants who learned about the event through Facebook and drove up from Humboldt State University in California! It was an altogether inspiring and informative event, with presentations, firsthand stories and reflections from farmworkers, a tour of the fields, processing plant and housing camps where farmworkers live and work, and an opportunity to tie everything together through reflection, collective action and discussion about how to support the ongoing struggle. The day began with an excellent overview of the context and history of labor abuses at Sakuma farms, the formation of Familias Unidas in July of 2013 and the many victories the union has won, presented by Edgar Franks, from
Community to Community
(C2C), and Andrew Eckels, a key member of the Boycott Coordination Team. We then heard from three farmworkers who have been involved in the struggle …
Read rest of Teach-Out Report here
.
See photos from the Teach-Out! Click here for a list of excellent resources to learn more about farmworker justice, and Familias Unidas.
AGRA Watch will be hosting two grassroots food sovereignty activists from South Africa on October 21-23 from the
Surplus Peoples' Project
and the
Trust for Community Outreach and Education
as part of a South Africa-US Learning Exchange. The Exchange is a direct result of the Africa-US Food Sovereignty Summit. The activists will visit numerous organizations across the country and will attend the US Food Sovereignty Alliance Assembly in October. Details of their Seattle visit are yet to be determined; more information will be provided about their visit on CAGJ's website and Facebook page soon!
---
TAKE ACTION
Take Action to Stop the TPP: "Final" Negotiations in Atlanta this week - Will there be a deal?
WA Fair Trade Coalition
Background: After the complete break-down of TPP talks in Maui in July, Trade ministers from throughout the Pacific Rim are meeting at a fancy hotel in downtown Atlanta this week as part of a last-ditch effort to complete the TPP negotiations. They're getting close, but we can stop them. If we do, and the Atlanta round fails, many believe the TPP could be knocked off track indefinitely. That's not just us saying that - just days ago, Japanese Economic and Fiscal Policy Minister Akira Amari said that if the Atlanta TPP round fails to deliver a finished pact, "there is a risk that an agreement will be put off for years." Thursday, people will be gathering in Atlanta to protest and call attention to deep opposition in the USA and abroad.
TPP Opposition Street Theater & The People's Climate March 2015
Location: Federal Building, 915 2nd Ave, Seattle, WA 98104. Uncle Pennybags (Monopoly man) will be giving a press conference at the Federal Building to introduce the newest of his pet free-trade attack dogs. His latest pet, TPP, will be appearing beside his familiar pet NAFTA, and the equally notorious pet WTO. Journalists will be asking tough questions. See what unfolds! At 5:00 PM, the entire press conference, including journalists, picketers and representatives from clean energy will march to City Hall Plaza, protesting the TPP. TPP Opposition Street Theater then joins The People's Climate March, and together we will begin marching to Occidental Park for the main event. See the Facebook event for more details.
AGRA Watch is continuing to work with our African and US partners to raise awareness about human feeding trials of the GM banana funded by the Gates Foundation. These are among the first human feeding trials of a GM product, and there are still significant concerns about the safety of these trials that ISU has not addressed. Recently we worked with our friends at Iowa State University to publish an
op-ed
in the Ames Tribune about the trials, titled "Jeopardizing ISU students' health and Uganda's future?" We are asking supporters to sign a
petition
to ISU demanding that they halt the trials.
Please sign the petition today!
---
WED OCT 14 5:00 PM
The People's Climate March 2015
Location: Meet at City Hall Plaza at 5:00 PM, 600 4th Ave, Seattle, Washington 98104; March at 5:30PM to Occidental Park, 117 S Washington St, Seattle, WA 98104. Join a diverse coalition of communities of color, workers, immigrants, activists and everyday folk on October 14 as we build upon last year's wildly successful People's Climate March in New York to send a message that will be heard from Seattle to Paris: Our communities are united in the fight against climate change. Climate change affects low-income and communities of color disproportionately, and a just transition away from fossil fuels means making sure that no one gets left behind, especially the communities most affected. Naomi Klein will join speakers from all walks of life and the rally at Occidental Park will include speakers and video projections of people from across the state, talking about how climate change is affecting our lives, what we're doing about it, and what our hopes for the future are. See the Facebook event for more details.
THURS OCT 15, 7:30 PM (DOORS AT 6:30 PM)
The Nation LIVE: Katrina vanden Heuvel, Naomi Klein, Sherman Alexie, and More
This year marks the 150th anniversary of The Nation, the oldest weekly magazine in the country. By combining cultural commentary, political analysis, and forward-thinking, The Nation's work has been an outspoken voice on both the best and worst of American political culture since 1865. This celebration brings together all of the themes and people you love from The Nation–many of them former Town Hall speakers–for an eclectic evening of time travel through the magazine's archives and, through the eyes of the featured speakers, a glimpse into the future. The evening features Katrina vanden Heuvel, Editor and Publisher of The Nation; Richard Kim, Executive Editor of The Nation; internationally-acclaimed author and activist Naomi Klein; award-winning sportswriter Dave Zirin; Seattle City Council member Kshama Sawant in conversation with Seattle City Council member Nick Licata; Washington Senator Pramila Jayapal; renowned author Sherman Alexie, and political correspondent John Nichols. Don't miss this historic opportunity to experience the magazine that Harry Belafonte says "has brought to the table of human need a menu of truth." Location: Town Hall -- Great Hall 1119 Eighth Avenue (enter on Eighth Avenue), Seattle, WA 98101. For tickets ($5.00) and more info, visit the event page on the Town Hall website.
FRI OCT 16, 6-9 PM
Food Chain$ & Fruits of Justice: Film, Panel Discussion and Exhibit
Location: University Christian Church, 4731 15th Ave NE Seattle, WA 98105. Join us for a community discussion and screening of FOODCHAIN$, a documentary about the human costs of our food supply. From wages to threats and violence, FOOD CHAIN$ explores the food industry's treatment of farm workers and the role large buyers play in keeping wages low. AND be one of the first to see FRUITS OF JUSTICE, a short film highlighting a true grassroots movement in Washington's Skagit Valley. You'll meet farm workers who formed their own union, Familias Unidas, to seek living wages and fair treatment in the fields. When management sought to thwart their efforts, the workers responded with protests, boycotts, and social media campaigns and enlisted the help of dedicated public interest lawyers to fight for justice. Immediately following the screening will be a panel discussion led by FOOD CHAIN$ director Sanjay Rawal, featuring national and local food justice activists and advocates dedicated to tackling issues related to fair production and access to healthy food for all. Feed your mind during intermission with refreshments and the photo exhibition "The Faces of Food Justice" by Audra Mulkern of the Female Farmer Project. Tickets are $10 and can be purchased here.
SAT OCT 17, 12:30 - 9 PM
Food Justice Film Festival
Location: University Christian Church, 4731 15th Ave NE Seattle, WA 98105. Browse food-justice exhibits and watch contemporary films that explore waste in our food system, animal poaching in Puget Sound and in Africa, international aid, living wages for food workers, farmworker resistance in Honduras and fair-trade cocoa farming. Feature-length movies include: RESISTENCIA, THE HAND THAT FEEDS, and POVERTY, INC. All films by suggested donation. Read more here.
SAT OCT 17 AND SAT NOV 21, 10 AM - 2 PM
Beacon Food Forest Community Work Party
Location: Beacon Food Forest, 15th Ave S and S. Dakota St. Join the Beacon Food Forest's monthly work party to improve public health and build community by regenerating our public land into an edible forest ecosystem! The goal of the Beacon Food Forest is to design, plant, and grow an edible urban forest garden that inspires community to gather together, grow our own food, and rehabilitate our local ecosystem. The project works to reduce agricultural climate impact, improve local food security, provide educational opportunities, and celebrate growing food for the benefit of all species. The monthly BFF Work Party is is a family event, and everyone is welcome. Tasks for each work party are announced on site. Bring: Gloves (very important!), water bottle, small hand tools for planting and weeding if you have them, $3-$5 donation for lunch (no one turned away), and a musical instrument if you'd like. Visit http://www.beaconfoodforest.org/ for more info.
THURS NOV 12, 6:30-9 PM
City Fruit's 5th Annual Cider Taste Fundraiser
This year City Fruit will celebrate the harvest of over 100,000 pounds of fruit in its history, a milestone that the organization reached in late August. All funds raised will support City Fruit's 2016 harvest that provides fresh, local fruit to over 50 food banks and meal programs. Tickets include one event passport, souvenir glass, tastes from ten Northwest cidermakers, and six small plate food pairings prepared by six outstanding local chefs. The evening will also feature a live auction and the chance to bid on cider-themed prizes and unique local experiences. Location: Pike Place Atrium Kitchen, 1433 First Avenue. Tickets are limited, and must be purchased online at cityfruit.org/cidertaste. $85 Individuals/ $75 City Fruit Members
FRI NOV 20, 7:30-9 AM
Annual Fair Trade Breakfast Fundraiser
celebrate the WA Fair Trade Coalition's organizing for trade justice with special keynote speakers focusing on the connections between free trade and human trafficking! Learn how to get involved in local efforts to stop trafficking and fight for fair global supply chains. Location: IAM 751, 9135 15th Pl S, Seattle, WA 98108. For more info, contact Gillian Locascio: gillian@washingtonfairtrade.org.

Thank you for reading CAGJ's e-newsletter!
Forward this E-mail | Unsubscribe | View E-mail in a Browser
CAGJ is funded by the community - Become a Member today!