October E-News:
SAT OCT 30: Join us at Town Hall Seattle to welcome Million Belay & Tim Wise. 6PM Reception, 7:30PM speaking event.
CAGJ HAPPENINGS
TAKE ACTION
CAGJ NEWS &
ANALYSIS
COMMUNITY CALENDAR
Get Involved! Upcoming CAGJ Meetings:

Food Justice Project:
3rd Tues/month, 6:30 - 8:30; for more info email us.

AGRA Watch:
time varies, for more info email us

Contact us with any questions!

Join us on Facebook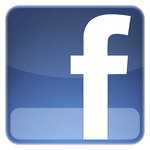 Follow us on Twitter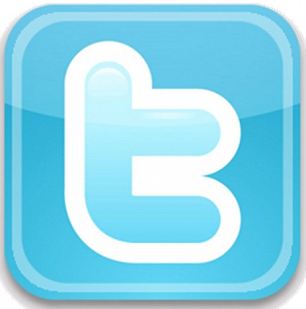 AGRA Watch Brings Food Sovereignty Leaders to Seattle!
SAT OCT 19: Join us for a community potluck with Kenyan Farmers & CAGJ friends, Samuel & Peris Nderitu, founders of G-BIACK - read details below!
WED OCT 30: Reception 6PM, Event 7:30-9PM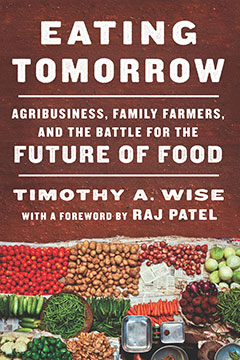 Eating Tomorrow: The Battle for the Future of Food in Africa
Location: Town Hall Seattle, 1119 8th Ave, Seattle
Get your ticket today! CAGJ/AGRA Watch are very excited to welcome to Seattle Million Belay, Coordinator of the Alliance for Food Sovereignty in Africa, and Tim Wise, author of Eating Tomorrow: Agribusiness, Family Farmers, and the Battle for the Future of Food (New Press 2019). Belay and Wise will engage in a conversation on the themes of the book, which features stories of the victims of land-grabbing in Mozambique, Monsanto officials trying to push genetically modified corn into Mexico, and Malawian farmers trying to preserve and promote their nutritious native seeds. Read Wise's recent article about a much-anticipated UN report on agroecology, and his article on how BigAg is sabotaging progress on climate change.
Pre-Event Reception: 6 - 7PM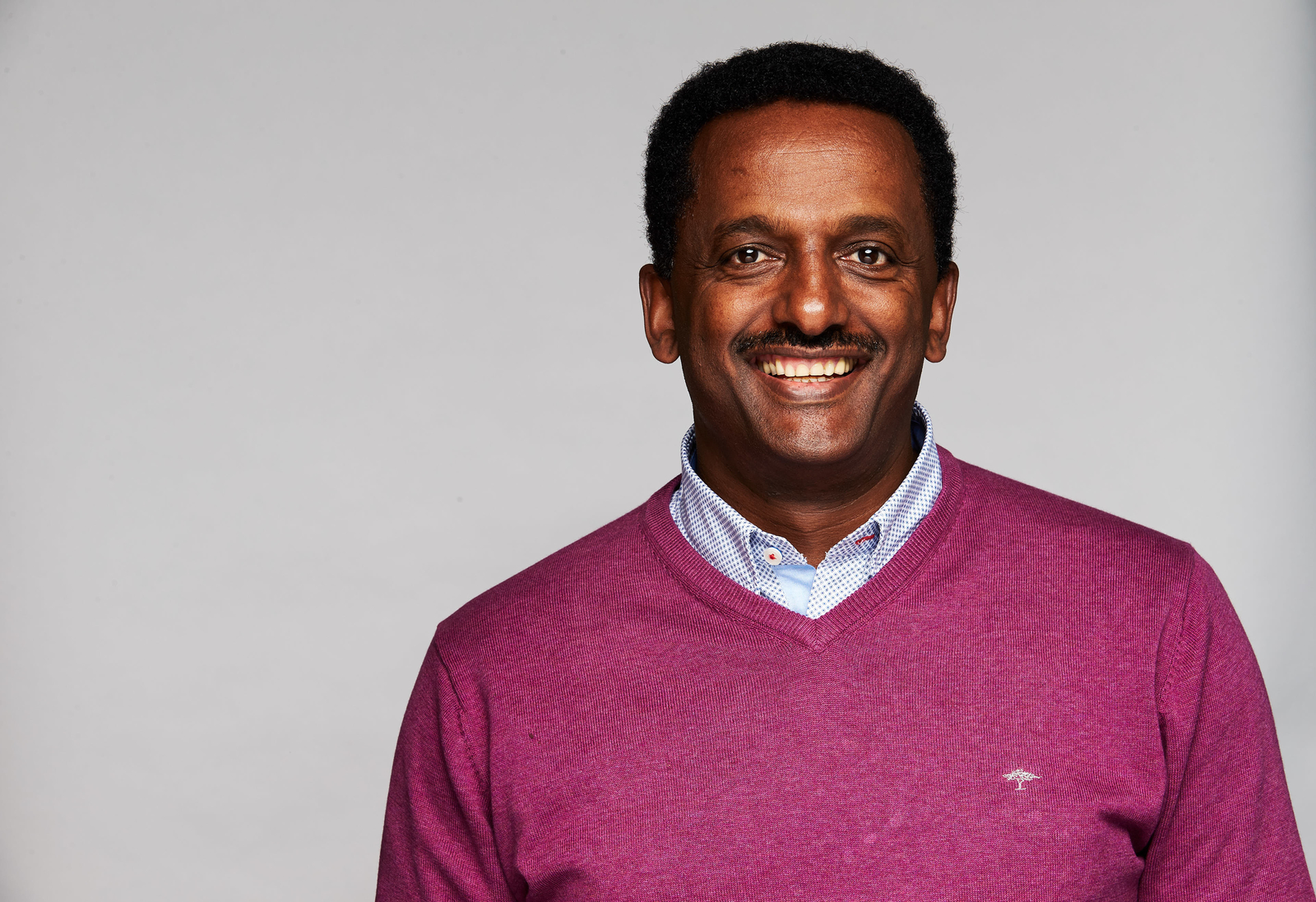 Join us at Town Hall for a Pre-Reception for CAGJ Members! Please register on CAGJ's website. CAGJ will offer hors d'oeuvres, and guests can purchase drinks from Town Hall's bar. The reception is free, but we appreciate donations.
Speaking Event: 7:30 - 9PM, Doors open at 7PM
Purchase tickets for $5 from Town Hall; No one turned away – email Simone to be added to CAGJ's guest list, or to help organize. Help us publicize: Share the Facebook event!
---
CAGJ HAPPENINGS
Organize with CAGJ! Join CAGJ Leadership
CAGJ is membership-led and driven by leaders in our community. Right now is an exciting time to plug into CAGJ's organizing by stepping into a volunteer leadership role. No experience needed; we believe all members have the ability to become leaders in our organizing. We will support you in developing grassroots organizing and leadership skills as you support the organization's goals and growth. And your role in CAGJ contributes to strengthening the food sovereignty movement! We are currently seeking At-large Co-Chairs for our Steering Committee and Membership and Fundraising committee members. We are also seeking to revive our Advisory Board. Please read role desriptions on our website, reach out to Heather if you want to discuss getting more involved.
Making the Road by Walking: 15 Years with C2C
Location: Boundary Bay Brewery, 1107 Railroad Ave, Bellingham, WA 98225
Facebook event | Tickets | Donate to C2C if you can't make it!
Community to Community Development is celebrating 15 years of powerful organizing for farmworker justice, and incredible movement leadership! Join the celebration fundraiser: CAGJ is offering 2 tickets for members who can go where cost might be a barrier. Contact Simone if interested. About the event: "Come and listen to Correo Aereo's beautiful music that perfectly matches our Movement – and to our vision for the next 15 years! We are still active. Fighting with immigrant families against unjust detentions, working with our sister organization Familias Unidas por la Justicia to enforce labor rights and organize farmworkers, collaborating with our statewide allies on climate justice and protecting Mother Earth. You have all walked with us on easy sunshine-filled roads, deep dark rough valleys and helped us climb some steep mountains. The road we are building together has included building bridges across deep divides, together we built sails that got us through rough waters. But the road is not finished, we know Another World is Possible! The current deep and dark political waters demand we all float together in a strong ship. Come and join us as we begin the next phase of C2C!" Tickets here.
Food Sovereignty Prize Watch Party
Location: CAGJ Office - Register here
Join CAGJ to celebrate the Food Sovereignty Prize, awarded by the US Food Sovereignty Alliance! CAGJ will gather for Happy Hour and refreshments to watch the livstream of the ceremony, which is hosted by USFSA's Midwest Region during their assembly in Ferguson, Missouri. The ceremony features representatives of each of the Prize winners, Richmond, CA-based Urban Tilth (domestic) and Venezuela-based Plan Pueblo a Pueblo (international), who will speak about their organizing. We will gather at 5pm, and the ceremony will take place 5:30 - 7pm. Wine and non-alcoholic beverages will be provided. We hope to be joined by fellow winners of the Food Sovereignty Prize, organizers with NAMA (North American Marine Alliance), a fisherman-led organization who will be in the Northwest during their American the Bountiful Tour!
The Food Sovereignty Prize in the alternative to the World Food Prize. The Prize highlights how grassroots-driven social movements confront corporate control over food, seeds, land, water, labor, knowledge, supply chains, and policy-making. The Prize celebrates grassroots protagonists who persistently work toward ending poverty, localizing food systems, and democratizing politics and economics to benefit farmers, fisherfolk, food chain workers, and consumers.
Monthly Food Justice Project Meeting
WTO+20 Planning Meeting & Focus on Seattle's Green New Deal
Location: Our office at Welcome Table Church, 1322 S Bayview St, Seattle 98144
Click here to RSVP to the meeting!
WTO+20:
SAT November 30th will mark the 20th anniversary of the event that provided the impetus to found CAGJ: the 1999 people's uprising that made history when it shut-down the World Trade Organization. CAGJ and UFCW are co-hosting a full day of activities at Town Hall Seattle including speakers, direct action trainings and workshops focusing on amplifying local campaigns. We need lots of help pulling off this event! Our meeting will be an opportunity to plug into volunteer roles like procuring food, helping with publicity by postering, getting the word out through outreach to community groups, and more.

Seattle's Green New Deal:
On Nov 30th we aim to support the efforts of CAGJ's solidarity campaign partner, Got Green, who along with 350 Seattle are leading organizing for Seattle's Green New Deal. We will discuss their letter to Mayor Durkan & City Council, so please read it before the meeting if you can! You can pledge your support of the campaign here. Their resolution committing Seattle to a Green New Deal was unanimously passed by City Council on August 12th; we will discuss what's next, and how we can support on Nov. 30th!
FJP Meetings are a great way to get involved in CAGJ, and are held the 3rd Tuesday/month. New volunteers are invited to our orientation at 6pm: Please RSVP. POTLUCK: Please bring food or drink to share, if you are able. All are welcome! For more info, email the Food Justice Project.
Community Potluck with Kenyan Food Sovereignty Partners
Location: CAGJ Member's home in the Central District – RSVP for address.
CAGJ/AGRA Watch is very excited to be hosting a farming family from Kenya this month! Samuel and Peris Nderitu, the founders of G-BIACK: Grow Biointensive Agriculture Centre of Kenya, and their two children will be visiting us in Seattle! We have been connected for over 10 years, and Simone had the privilege of visiting G-BIACK one year ago in Thika, Kenya (read about it here). Please join us for this very special opportunity to learn from the Nderitu family about their training center, the incredible agroecological and empowerment work they are doing, and to break bread together. You don't want to miss this! RSVP here & stay tuned for details.
Another World is Possible! WTO+20
How a People's Uprising Shut-Down the World Trade Organization in '99 & Why it Matters for Today's Social Movements
Hosted by CAGJ, UFCW 21 & Town Hall Seattle
Get involved in planning our Town Hall Seattle event taking place Saturday Nov 30th, on the 20th anniversary of the Shut-down of the WTO, where the seeds of CAGJ and many other efforts were planted! Come to our Food Justice Project meeting TUES OCT 15 (more info above) to help develop the program and plug into volunteer roles - we need lots of help! And contact Heather to learn more about how to suppport - Thank you!
Report-Back: CAGJ's Membership Gathering
Last Saturday, 20 people gathered to dive into the history of Community Alliance for Global Justice and reflect on our role in the food sovereignty movement. Scott Winn, our consultant for our year-long Strategic Assessment & Planning Process, facilitated us through a full day of reflection, learning, and interactive activities. We started off the day with founding Director Jeremy Simer, who joined by video chat to give some context for the founding of CAGJ, including discussions about how to continue the momentum of the 1999 WTO protests. Heather then led us through a timeline of CAGJ's biggest moments from 2001-2019: 18 years! Breaking into small groups, everyone got to tell our own stories of how we entered CAGJ. Scott led us through an activity called "laying it on the line", which was a meaningful way to embody our reflections on CAGJ. Simone then presented the results of our Membership Survey! With all this feedback fresh in our minds, we broke into small groups to dive into an assessment of the strengths, areas of growth, and ways our work is enacting our anti-oppression and racial justice values through 5 areas: Mission and Vision; Organizational Structure; Racial Equity Values/Anti-Oppression Commitment; Programs and Campaigns; Theory of Change and Organizing Strategy. Discussing this is as a group was an exciting way to wrap up our Gathering, and left us with important insight and ideas for how to move forward! As we continue to move this process forward, we invite you to be in this with us! Our second of three Gatherings in our SAPP will happen in early 2020 – date TBD soon! In the meantime, we hope you will stay engaged with us in all of our exciting work happening this fall! Read the full report-back blog.
---
TAKE ACTION
Organize an action at the Gates HQ with us!
In October, we will do a public action in solidarity with our partners in the African food sovereignty movement to call attention to the Gates Foundation's role in pushing corporatization, biotech, and seed privatization in African agriculture. To get plugged in and help plan, contact Simone.
Tell Gov. Inslee: Meet with Indigenous Protectors of the Salish Sea and take action on their demands!
Governor Inslee has returned to Washington state after spending last week at the UN Climate Summit in New York. Indigenous Protectors of the Salish Sea have been occupying the St,Chas Nisqually village site, now known as the Olympia State Capitol building, and they say they will not leave until Governor Inslee is prepared to take action on their demands, which include immediately declaring a climate emergency and putting a halt to all fossil fuel expansion projects in Washington state. Now is the time for us to amplify support of Indigenous Leaders, their struggles to protect land and water, and their demands to our Governor.
Take Action:
1. Call Governor Inslee today: 360-902-4111; select option 2 to get a receptionist. Sample script:
"Hello, My name is _____ and I am calling to ask that our Governor meet with the indigenous leaders to hear their demands that he declare a climate emergency in Washington state; that he issue an executive order to stop fossil fuel expansion projects in the state, including the liquefied natural gas facility being built at the Port of Tacoma; that he convene a special legislative session on climate change in 2020; and that he honor the treaties by meeting these demands. Please tell Governor Inslee I support these demands and that I ask him to meet with indigenous leaders and protectors today. Thank you."
2. SAT OCT 5, 11AM - 2PM: Join Native Daily Netwok and Indigenous Protectors of the Salish Sea at the State Capitol building in Olympia. Find more info on Facebook. #willjayshow #climateemergencyjayinslee #standforthechildren
Follow 350 Seattle's Facebook page to get updates on what is going on in Olympia. Read more background from The Olympian and KUOW.
---
CAGJ NEWS & ANALYSIS
We're All in the Same Lifeboat Now: Climate Change Comes for Farmers, from Mozambique to Iowa By Timothy A. Wise - Check out Timothy Wise's recent article, and come to our event Oct 30 to hear directly from him in conversation with Million Belay!
It felt ominous when I was in Iowa in March that both Iowa and Mozambique were underwater from cyclone-induced flooding widely attributed to climate change. I'd studied and written about both places in my recent book. These farming communities are as distant from one another – geographically and developmentally – as they could be, yet there they were in the same metaphorical lifeboat trying to save their families and farms from the floods… With farmers on opposite sides of the globe suffering the same types of severe storms provoked by a changing climate, I imagined them all in the same lifeboat. They would have a lot to learn from one another. The Mozambicans might tell their Iowan boat-mates that U.S. farmers, with their greenhouse-gas-emitting industrial-scale farms, bore at least some of the responsibility for the rising waves of climate catastrophe. But those African peasants might also share their secret to surviving climate change, one that could help reverse Iowa's own self-destructive agricultural path. Listen closely, Iowa, can you hear it? Diversidade, whisper the Mozambicans. Diversity. It may just be the key to climate resilience, from Africa to Iowa. Read the full article.
New African Food Sovereignty Campaign: Ban Glysophate on the Continent
Africans Refuse to be Chemical Dumping Ground
Civil society organizations and citizens across Africa are calling upon their governments to issue an immediate ban on all use of glyphosate and glyphosate-based herbicides (GBHs). Launched by the Alliance for Food Sovereignty in Africa (AFSA) and the African Centre for Biodiversity (ACB), this campaign has been endorsed by African organizations representing millions of African citizens. Governments across the continent are being inundated with messages, letters and petitions demanding that they protect their citizens with an immediate ban.
The continental campaign thus calls on African governments to:
issue an immediate ban on all use of glyphosate and GBHs;

take adequate measures to ensure other more toxic chemicals do not replace glyphosate; and

initiate a shift from chemical, input-intensive agriculture to agroecological farming systems.
Read the full press release and link to publication, and please amplify! #BanGlyphosateAfrica
Food Sovereignty Stories Short Film
Labor Justice in the Food Movement: Confronting Legacies of Slavery in the Food System
On September 25, National Food Service Workers Day, the Narrative Strategy collective of the U.S. Food Sovereignty Alliance released the fifth short film in the Food Sovereignty Stories series. Featuring Jonathan Roberts of the Detroit Food Policy Council, the film is titled "Labor Justice in the Food Movement: Confronting Legacies of Slavery in the Food System." Drawing a parallel between the tips earned by service employees and the scraps of food procured by slaves on plantations, Roberts claims that the food service industry continues the legacy of economic subjugation inherited from the slave-based economy. Please share the film widely tagged with #FoodSovereigntyStories - Thank you!
NAFTA: Putting Family Farmers Out of Business Since 1994
By Patti Naylor, Darvin Bentlage, John Harter and Christopher Mosel, Iowa View contributors, published in the Des Moines Register, Iowa
Two longtime Iowa politicians, Sen. Charles Grassley and now dairy industry lobbyist Tom Vilsack, held a press conference recently touting the gains for farmers from President Trump's newly negotiated NAFTA. We're family farmers and we've heard this same line on new trade deals for decades. We've had enough. We've read enough of the corporate ag narrative about how great "free trade" has been for American farmers and rural economies. And how we need to double down and pass the new NAFTA. The truth is, NAFTA has not been a good deal for U.S. farmers, or for farmers in Canada and Mexico. So-called free trade has created windfall profits for multinational meatpackers and grain traders. The real story can be seen out our windows, on our Main Streets and in the growing average age of the U.S. farmer because their children can't afford to come back to the farm. Since NAFTA's start in 1994, "free trade" schemes have put hundreds of thousands of U.S. family farms out of business, while dramatically increasing corporate agribusiness' profits, market control and the monopolization of our farm and food industry. These changes, coupled with the rapid expansion of publicly financed and often un-regulated corporate factory farms, have put thousands of independent livestock and dairy producers out of business. The situation confronting independent family farmers is dire. Read the full article.
---
COMMUNITY CALENDAR
THURS OCT 3, 7:30PM
Ignite Seattle features CAGJ Member Mary Purdy: "Saving the Planet with Your Fork"
Integrative and Eco-Dietitian Nutritionist Mary Purdy's 5-minute presentation "Saving the Planet with Your Fork" will be featured at "Ignite Seattle" at Town Hall on Thursday, October 3rd at 7:30pm. Tickets and more info!
FRI-SUN Nov. 8-10
Tilth Conference: Growing a Resilient Future
Come celebrate the slowing down of the production season over the course of 3 days. Food system professionals, educators, and farmers have the chance to acquire knowledge from each other on best practices, hang with old friends, and create new bonds. A wide range of topics will be presented from different speakers alongside an industry trade show, farm tour, and a chance to network. Learn more.
FRI NOV 15, 6PM Dinner/FUNdraiser, 9-12PM After-Party
Intertwined: A Celebration and Fundraiser for 350.org Seattle
Centilia Cultural Center, 1660 S Roberto Maestas Festival St, Seattle, WA 98144
350 Seattle is keeping the pressure on the fossil fuel industry...but by itself, that's not enough. To have to a livable planet we have to offer alternatives — and bring them into being. This past year, with our friends at Got Green, 350 Seattle launched Seattle for a Green New Deal, a campaign calling for a transformative Green New Deal for our city that will eliminate climate pollution by 2030, address current and historical injustices, and create thousands of good green union jobs. Within two months of launching the campaign, the City Council, the City Attorney, and nearly 200 Seattle-based organizations had endorsed our efforts. Also this year, the King County Council passed a ban on new and expanded fossil fuel infrastructure, we changed Governor Inslee's mind on the Tacoma LNG and Kalama methanol projects. It's time to celebrate our successes, and fund this essential work! Tickets and more info!
WED Nov 20, 6:30 – 8PM, Doors open at 6pm
Remembering the WTO 20 Years Later
Join MOHAI's History Café for an engaging conversation about the 1999 World Trade Organization protests. Panelists include Cindy Domingo, Carlos Marentes and Jill Friedberg, and the event is moderated by CAGJ's Director, Heather Day. Event is FREE, and all are welcome. Visit MOHAI.org for more details.
SAT DEC 7
WTO+20 Events Coordinated by WA Fair Trade Coalition
10AM Rally, 3-9PM Town Hall Seattle
In 1999, more than 50,000 of us marched in Seattle against corporate-centric globalization spearheaded by the World Trade Organization (WTO). We demanded a more just economy, that puts people before profits - and we caught the imagination of people around the world. Twenty years later, the struggle continues for genuinely fair trade that puts people and the planet first. Join us Dec 7!
10 AM Rally at Occidental Park: Speakers, street theater, music, and a short march to the Federal Building.
3:30 PM at Town Hall Seattle: We plan a short welcome, followed by several interactive breakout sessions on specific topics.
7 PM Keynote by Joseph Stiglitz, Nobel laureate in economics, Professor at Columbia University, and chief economist of the Roosevelt Institute. His latest book is Globalization and Its Discontents Revisited: Anti-Globalization in the Era of Trump. Stiglitz will describe a better way forward - an approach to globalization that balances interests of workers, communities, and the environment with business interests. Please help us make the WTO+20 events a success: Volunteer! Endorse! Sponsor! Attend! Call or email Hillary Haden of WFTC: 206-227-3079 [email protected].
Thank you for reading CAGJ's e-newsletter!
Forward this E-mail | Unsubscribe | View E-mail in a Browser
CAGJ is funded by the community - Become a Member today!