August E-News:
Thanks for a great SLEE Dinner!

CAGJ HAPPENINGS
Get Involved with the Food Justice Project
TAKE ACTION
FUJ Pickets at Costco



Get Involved! Upcoming CAGJ Meetings:

Food Justice Project: 3rd Tues/month, 6:30 - 8:30, for more info email us

AGRA Watch:
time varies, for more info email us

Contact us with any questions!

Join us on Facebook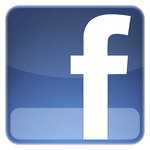 Follow us on Twitter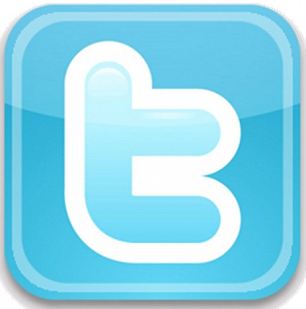 Blogs
CAGJ's blog
AGRA Watch's Blog


Thank you CAGJ Supporters!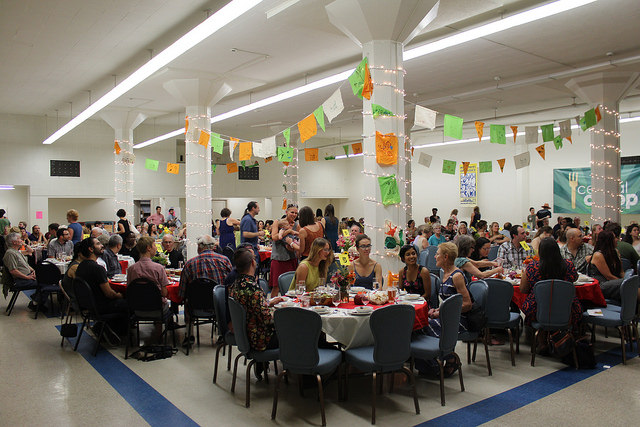 Thank you to everyone that attended the 9th Annual SLEE dinner on August 1st. Close to 300 attendees raised almost $25,000 for CAGJ's organizing! See photos of the event here and check out this video that we showed at the dinner highlighting CAGJ's 3 demonstrations at Costco and the Gates Foundation that were featured in the mainstream media this year.
A huge thank you to the amazing and inspiring Dean Jackson of Hilltop Urban Gardens. In their keynote, Dean was personal, funny and heart-warming as they talked frankly about their genderqueer identity and what it means to be a Black urban farmer in the midst of the Black Lives Matter movement. Dean urged us to take these three actions:
1. Signal boost Black-led organizing work in your community by sharing, retweeting, tumblring Black Lives Matter messages and supporting Black Leadership in Seattle/Pacific Northwest.
2. Donate money to Black led organizing. Contact Social Justice Fund for more information: Karen Toering - [email protected]
3. Change your Facebook picture to Black Lives Matter.
HUG is in need of our support! The week before the dinner, many of HUG's garden tools were stolen. Please support HUG's important work and make it possible for them to replace these tools by clicking the Donate button on their website.
SLEE is truly a community event. Over 60 volunteers helped out the day of SLEE, and we had close to 150 local food producers and businesses donate food, drinks and silent auction items! Thank you to everyone who made the dinner a success again this year! Thank you to our generous sponsors: Central Co-op, El Gaucho Hospitality, Equal Exchange, Friends of the Earth, G&O Family Cyclery, Loki Fish Co., New Roots Organics, Real Change, UFCW Local 21. Have feedback about the dinner? Send your comments to [email protected]. We always try to incorporate people's feedback in order to make the dinner even better next year.
Weren't able to attend SLEE this year? SLEE is the most important way that CAGJ raises funds. Make a donation to support the important ways that CAGJ is working for food justice and food sovereignty. See you at SLEE 2016!
CAGJ HAPPENINGS
TUES August 18th, 6:30-8:30PM, New Member Orientation at 6PM
Get Involved with the Food Justice Project
Location: Central Co-op's Rochdale Room - 1900 E Madison St, Seattle
Through community education, political action, anti-oppressive organizing and community-building, the Food Justice Project (FJP) seeks to challenge and transform the globalized, industrial, corporate-driven food system and promote existing alternatives. Meetings are the 3rd Tuesday of every month. New to the Food Justice Project? Volunteer orientations will be held before the meeting from 6pm-6:30pm. Orientations are a great way to learn more about the Food Justice Project, our current campaigns, and ways you can contribute. If you would like to attend an orientation please RSVP by contacting [email protected].
Help CAGJ find a new office-mate
Membership in Collective Work Space - Opening now
Share an office with CAGJ and several other grassroots nonprofits in the International District! We have one fairly large desk available to rent monthly in a collective work space. Several grassroots organizations who frequently collaborate currently share the space. Option available to split the desk amongst 2 organizations/individuals. Office includes Conference room and Kitchenette. Wheelchair accessible. Rent is $200 per month, and some costs are shared if so desired, including printer ink and paper. Near many bus lines, and ID stop in tunnel. Contact us for more info or to arrange to see the office.
TAKE ACTION
SUN August 16th & SAT August 22nd, 10:30am-12:00pm
Support the Farmworkers Picket at Costco
Familias Unidas por la Justicia (FUJ) is fighting for their union contract and this summer has led to numerous labor stoppages that continues to shift the power from Sakuma to the FUJ farm workers. FUJ needs YOU on the picket line! Costco, 4401 4th Ave S, Seattle, WA 98134 More information, visit FUJ's Facebook page.
WED, August 19th, 7-9 pm, Domestic Fair Trade Rising - The Domestic Fair Trade Association is turning 10 wants to party with you!
The DFTA is a unique organization that fosters collaboration between North American farmers and farmworkers in the sustainable agriculture movement. We seek to build supply chains dedicated to principles of fairness and equity by uniting these efforts with mission-based traders, retailers, and consumers. Hear Food Justice activists from across the nation, enjoy live music and yummy food and drinks and special screening of the acclaimed short documentary Hungry for Justice: Spotlight on the South. Featuring DFTA board members: Rosalinda Guillen, Community to Community Development; Tirso Moreno, Farmworkers Association of Florida/La Via Campesina North America; Ernesto Bustos, Centro Campesino; Jason Freeman, Farmer Direct Co-operative; Joann Lo, Food Chain Workers Alliance; Marty Mesh, Florida Organic Growers and Consumers/Agricultural Justice Project; Aj Hess, New Orleans Food Co-op; Grace Cox, Olympia Food Co-op; Sue Kastensen, Dr. Bronner's Magic Soaps/ Fair Shake. Invite your friends via Facebook. Location: Impact HUB Seattle - 220 2nd Ave S, Seattle, WA. Tickets: $10 in advance, $15 at the door. More at www.thedfta.org
CAGJ's calendar is open to all! Send announcements relevant to CAGJ's Members to [email protected].

Thank you for reading CAGJ's e-newsletter!
Forward this E-mail | Unsubscribe | View E-mail in a Browser
CAGJ is funded by the community - Become a Member today!