June E-News:
Volunter for the SLEE Dinner!

CAGJ HAPPENINGS
Join CAGJ for an action at Costco HQ!
Get Involved with the Food Justice Project

NEWS & ANALYSIS
CAGJ joins the March Against Monsanto
CAGJ Report Back from GMO-Free Conference

TAKE ACTION
Stop Fast Track

COMMUNITY CALENDAR


Get Involved! Upcoming CAGJ Meetings:

Food Justice Project: 3rd Tues/month, 6:30 - 8:30, for more info email us

AGRA Watch:
time varies, for more info email us

Contact us with any questions!

Join us on Facebook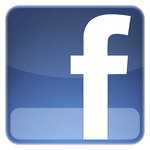 Follow us on Twitter

Blogs
CAGJ's blog
AGRA Watch's Blog


***TODAY! Call your Representatives in Congress at 1-855-712-8441 and and tell them 'NO FAST TRACK!" Today is the National Call-in Day to stop Fast-Track - see more info below.
Volunteer for CAGJ's SLEE- Strengthening Local Economies Everywhere- Dinner!
CAGJ's 9th Annual SLEE Dinner will take place on August 1st, 2015 at the University Christian Church. SLEE is so much more than just a delicious, locally sourced and Fair Trade meal - it is a community event where we inspire people to take action. We are very excited to have Dean Jackson of Hilltop Urban Gardens (HUG) as our keynote speaking about "Growing Racial, Economic and Gender Justice in Tacoma".
Volunteer Power makes the SLEE dinner possible!
Join us for an Informational Meeting about Volunteer Opportunities
Tuesday, June 9th- 6:30-8PM
University Christian Church- 4731 15th Ave NE, Seattle (At the location of the past two SLEE dinners)

There are lots of ways to be involved beforehand or the day-of. Examples include: Getting the word out about the dinner; Securing donations from local businesses and farms; Serving or prepping food at the dinner. At this meeting, you will get an overview of the dinner, hear about volunteer opportunities and have a chance to sign up to get involved. This is a great way to gain experience with grassroots fundraising! Please RSVP to Danielle@seattleglobaljustice.org or REGISTER ONLINE HERE.
CAGJ HAPPENINGS
THURS June 25th
Join CAGJ for a Day of Action urging Costco to Reject GMO Salmon
Location: Outside of Costco Headquarters in Issaquah; RSVP for Details. On June 25th, a coalition led by Community Alliance for Global Justice will deliver over 100,000 petition signatures to Costco's headquarters, urging Costco to say NO to genetically modified seafood, before the FDA says yes. Over 9,000 grocery stores have codified their commitment not to sell genetically engineered fish by signing Friends of the Earth's Pledge for GE Free Seafood. As the nation's second largest retailer, Costco is one of the most notable holdouts. Given our proximity to Costco's headquarters, we are in a unique position to bring these concerns to their front door. We attempted to deliver the petitions at our March 7 action at SODO Costco, but the store's management refused to accept them! By chanting in unison at Costco's front door they will no longer be able to drown out our collective voice. For more information about the risks posed by genetically modified salmon please see our website. If you are interested in and able to help with this action please RSVP to [email protected], at your earliest convenience. We look forward to hearing from you!
TUES June 16th 6:30-8:30PM, New Member Orientation at 6PM
Get Involved with the Food Justice Project
Location: Central Co-op's Rochdale Room - 1900 E Madison St, Seattle
Through community education, political action, anti-oppressive organizing and community-building, the Food Justice Project (FJP) seeks to challenge and transform the globalized, industrial, corporate-driven food system and promote existing alternatives. Meetings are the 3rd Tuesday of every month. New to the Food Justice Project? Volunteer orientations will be held before the meeting from 6pm-6:30pm. Orientations are a great way to learn more about the Food Justice Project, our current campaigns, and ways you can contribute. If you would like to attend an orientation please RSVP by contacting [email protected].
NEWS & ANALYSIS
CAGJ/AGRA Watch Represents at March Against Monsanto
CAGJ was excited to participate in Seattle's March Against Monsanto rally at Westlake Park on May 23, 2015 to say NO to the terrible biotech/bigAgra models presented by Monsanto. Heather Day, CAGJ's ED, spoke to the crowd about the strong ties between the Gates Foundation and Monsanto. From her speech,"
In 2010, AGRA Watch helped expose the Gates Foundation's $23.1 million dollar purchase of Monsanto stock. Monsanto is a hard target to influence, but we are seeing a dent in their profits, forcing them to have PR campaigns – let's force the Gates Foundation to change their ways too. Join us to pressure them to cease all partnership with Monsanto! If they must support agriculture in Africa, they must support agroecology and food sovereignty!"
The Seattle Rally and March joined folks from all over the world in the streets for the same reason! Here are some pictures from Ghana:
The Seed Belongs to Us, Not To Monsanto!
And photos of the march in
Capetown
. See Alex Garland's website for his
beautiful photos of this festive and powerful event.
Report Back from the GMO-FREE Europe Conference
Over 400 participants from 60 countries met in Berlin for a GMO-FREE EUROPE conference entitled "Future Opportunities and Challenges," 6-8 May, 2015. Phil Bereano represented CAGJ/AGRA Watch (using outside funding) at these meetings, participating in the NGO/scientists events. Phil gave a talk on "
Organizing Against Non-State Actors: The Example of the Gates Foundation"
and moderated a workshop on "Low Level Presence"—the attempts by GE producer countries, notably the US and Canada, to get countries to accept grain shipments contaminated by GMOs even when the importing country has not approved them. He also attended a workshop organized by African colleagues: "
African agriculture under threat: GM crops in the wider context"
and a session on the current "free trade" negotiations. Finally, he was one of two dozen NGO activists who met separately for an all-day strategy session which was very productive. Participants generally came from three groupings: public officials of GMO-Free regions, NGO activists and scientists, and commercial interests (especially companies and individuals interested in growing of GE-free soy in the Danube region). The many workshops and plenary speeches went well beyond the specific topic of GMO-Free regions to include trade issues, threats to African agriculture, the manipulations of the Gates Foundation, etc. The program and official materials can be found
here
, and videos of the conference speaker are available
here
.
Today is Fast-Track National Call in Day!
Fast Track passed in the Senate last week, and the battle has moved on to the House of Representatives. The future of Fast Track will be determined by just a few votes, and Washington's delegation is key. Undecided Representatives – including multiple WA Reps - are receiving multiple calls a day from the White House. We need to counter that pressure at home. Today, WED June 3rd, allies across the U.S. are holding a National Call-In Day to our Representatives opposing fast track. PLEASE CALL YOUR REP TODAY at 1-855-712-8441! Click here to find your Rep's contact info. This really is it and it's time to move full speed ahead! Thank your for your continued dedication. For more information, see here.
THURS June 4, 6pm
Graphic Novel Book Launch & Human Rights Leader from Mexico:
La Lucha: The Story of Lucha Castro and Human Rights in Mexico
Location: El Centro de la Raza, 2524 16th Ave S, Seattle, WA 98144, Seattle
On June 4th, Front Line Defenders and Verso will launch La Lucha: The Story of Lucha Castro and Human Rights Defenders in Mexico in Seattle. Mexican human rights defender and lawyer Lucha Castro will join book series editor and Front Line Defenders Head of Campaigns, Adam Shapiro for an event at 6:00 pm at El Centro de la Raza, co-hosted by El Centro de la Raza and the Channel Foundation.
The first in a series of nonfiction graphic novels, La Lucha features the real life stories of women human rights defenders in northern Mexico who confront lethal challenges in order to promote human rights, justice and accountability. For more information (and to arrange an interview with Lucha Castro), contact Adam Shapiro.

MON June 8, 7:30pm
Paul Thompson: Reintroducing 'Food Ethics' to Agriculture
Location: Downstairs at Town Hall, 1119 Eighth Avenue (enter on Seneca Street). Buy tickets online.
Will the growing local and organic food movements restore food ethics to our diets? Paul Thompson (former advisor with the United Nations' Food and Agricultural Organization) says it's a start, but not enough. Drawing on more than 30 years of research, From Field to Fork analyzes the world's farms, eating habits, and diet-related diseases, sharing the social justice issues present in all sectors of the industry. He'll offer insight into the personal, environmental, and ethical impacts of agriculture from a philosophical perspective, and outline concrete steps the world–both developed and developing–needs to take to reverse the trend of unethical food manufacturing and consumption
SAT, June 20th, 10AM-2PM
City Fruit's 1st Annual Harvest Kickoff!
Location: Meridian Park, 4649 Sunnyside Avenue North, Seattle, WA 98103. Help us kickoff the 2015 harvest season in style! Join City Fruit, Seattle Public Utilities, and Seattle Parks and Recreation on Saturday, June 20th at Meridian Park for free food and cider, plus informational sessions on caring for your fruit trees during the summer season. If you're a tree owner, you'll have a chance to meet the harvester who will collect and donate your fruit! More info here.
CAGJ's calendar is open to all! Send announcements relevant to CAGJ's Members to [email protected].

Thank you for reading CAGJ's e-newsletter!
Forward this E-mail | Unsubscribe | View E-mail in a Browser
CAGJ is funded by the community - Become a Member today!