April E-News:
April is Membership Month!
CAGJ HAPPENINGS
TAKE ACTION
CAGJ NEWS & ANALYSIS
COMMUNITY CALENDAR
Get Involved! Upcoming CAGJ Meetings:

Food Justice Project:
3rd Tues/month, 6:30 - 8:30, at CAGJ's office - for more info email us.
 
AGRA Watch:
time varies, for more info email us

Contact us with any questions!
 
Join us on Facebook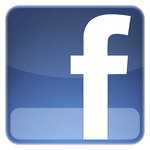 Follow us on Twitter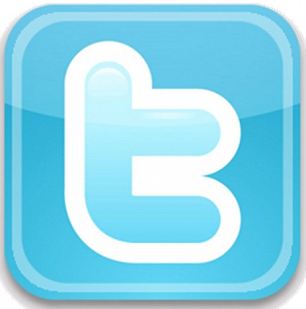 Blogs
CAGJ's blog
AGRA Watch's Blog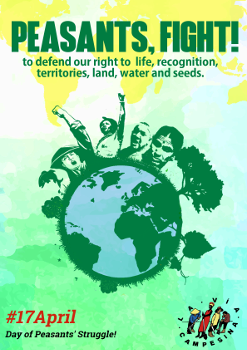 April is Membership Month!
Food Sovereignty is an Act of Resilience
CAGJ is committed to organizing for food sovereignty as an act of resilience in this politically tumultuous moment

.  And e
ach April, CAGJ rallies our base of support through Membership Month. We ask our community to pledge money or time to support CAGJ as a way to engage in the exciting work we have ahead.
$3500 Matching Grant: For the second year in a row, we are grateful to announce a generous matching grant from UFCW 21 and anonymous CAGJ donors! All donations up to $3500 through Give Big on May 10 will be matched, dollar for dollar, so please donate now to ensure CAGJ can continue our transnational organizing for food sovereignty.
Thank you!
---
CAGJ HAPPENINGS
Would you like to deepen your understanding of how change happens while learning about food sovereignty organizing in our region? Join Rise Up! CAGJ Summer School: a 6-session exploration of food sovereignty issues and movements. We'll learn about:
(1) the impact of colonization on indigenous food and waterways,
(2) the impact of Japanese internment on wealth and land distribution, and
(3) displacement and migration caused by current agricultural systems in the US and globally.
Rise Up! Summer School is free and open to all. We will meet twice per month in June, July and August for one potluck discussion on the multi-media materials (readings, videos, art, etc.), and one field trip to contextualize local history. Our goal is to develop an intersectional analysis on food sovereignty together in community. In order to practice counter-oppressive organizing and learning, we prioritize perspectives and voices of people of color and queer activists in the materials and discussions. By deepening our connections and building community, we will create a safe space to explore learning edges and encourage newer activists to rise up in leadership!
Please fill out this registration form to join Rise Up! CAGJ Summer School! For details on meeting times and commitment, check out our webpage. Please email Simone if you have any questions. See you this summer!
The international farmers' movement La Via Campesina calls upon people around the world to mobilize on International Day of Peasants' Struggles on April 17th! This day will celebrate the ongoing work to reinforce food sovereignty, the fight against climate change and biodiversity conservation; fight for genuine agrarian reform and better protection against land-grabbing; to conserve, use, and exchange our seeds; and strengthen solidarity. These give strength for us to defend our land against corporate interest, persecution and violence against peasants and other people working in rural areas. Peasants' basic rights are increasingly very vulnerable as the economic and ecological crisis worsens. This situation is closely linked to human rights violations: expropriation of land, forced eviction, gender discrimination, the absence of right to land and lack of rural development, low income and lack access to means of production, insufficient social protection, and criminalization of movements defending the rights of peasants and people working in rural areas.
New volunteer orientation at 6pm! Please RSVP.
FJP Meetings are a great way to get involved in CAGJ! We will work on the next steps of our GE salmon campaign, in solidarity with NW Tribes - your ideas and energy are welcome! Meetings are held 3rd Tuesday/month at CAGJ's Office in the ID, 606 Maynard Ave. S. Rm 102, Seattle. All are welcome! For more info, email Food Justice Project Co-Chair, Christina.
Every years CAGJ aims to raise $1000 for our partner Got Green, whose climate, food and economic justice work is vital to the health of Seattle.  And we are going to do it again, to celebrate Earth Day 2017! And right now CAGJ has a Match Grant of $250: this means that every dollar donated up to $250 will be matched! The Green-A-Thon is an annual event that seeks to build community power, raise funds, and take action with Got Green. Please join CAGJ's team by donating, or by door-knocking with us on April 22! Contact Simone for more info and donate here. Thank you!
Momentum is building for May Day strikes across the country! In Seattle it will be the 18th annual march organized by the immigrant-worker led May 1st Action Coalition and Comite. The march will begin in Judkins Park and will end in downtown Seattle. Details can be found on Facebook here. Look for the CAGJ banner at Noon at 20th & Jackson.
Announcing CAGJ's 11th Annual SLEE Dinner!
Keynote by Ari de Leña, Kamayan Farm 
"Farming for Cultural and Ecological Resilience"
Ari is a queer, mixed filipina farmer who operates Kamayan Farm, a vegetable, medicinal herb, and education farm in the Snoqualmie Valley where she strives to do work that connects food, medicine, and culture. Ari will share how she works to build cultural and ecological resilience by healing the trauma and displacement embedded in the U.S. agricultural system. We are now seeking Table Captains and Sponsors – please contact Heather if you would like to support this year's dinner – Thank you!
As we gear up for the annual SLEE dinner, we are seeking spring and summer interns to help with coordination, outreach, publicity and other aspects of organizing the event. Internships require a weekly commitment of 3-5 hours, will start immediately, and can count toward academic credit for students. We seek persons who are excited about CAGJ's mission and want to contribute to the vision of strengthening local economies and food sovereignty! Internships are unpaid. Please read about SLEE and other internships, and get info on how to apply here!
---
TAKE ACTION
The Food Chain Workers Alliance (FCWA), a national coalition of workers organized across the food system, created a call-to-action May Day video about why workers are striking. Share the video on social media and with your networks to help it go viral! Check out this

Social Media Guide: May Day video

for sample tweets and facebook posts to help you share.
The day of no work, school, or shopping, #May1Strike - #ShutItDownMay1, is designed to express the collective power of the country's most marginalized workers to stop the relentless attacks of the Trump administration and its allies in corporate America. 
To learn more about actions in your area, the rapid response network, resources, and how to grow the strike, visit the May Day General Strike website.
---
CAGJ NEWS & ANALYSIS
AGRA Watch Analysis: New Report from African Centre for Biodiversity and Friends of the Earth on an African Agroecological Revolution
By Emma Shorr, AGRA Watch Co-Chair
The inability of the Bill and Melinda Gates Foundation, other philanthrocapitalist foundations, and governmental aid organizations to feed people on the African continent is clearly outlined in Who will feed Africans? Small Scale Farmers and Agroecolgy Not Corporations!, a new publication by Friends of the Earth Africa and African Centre for Biodiversity. The report details two opposing visions of African agriculture. On the one side is the externally-driven strategy of the Gates Foundation's intervention in African agriculture through programs like the Alliance for a Green Revolution in Africa (AGRA). This pushes out African farmers in favor of agribusiness corporations that focus on genetic engineering, cash crops, and chemical fertilizers. The alternative vision illustrates the successes of agroecology – agricultural science based on local ecosystems and local knowledge – on the continent and the ability of agroecology to feed people, preserve ecosystems, and resist climate change. Furthermore, the report outlines policy reforms needed to promote agroecology and ensure food sovereignty. Read the full article.
On March 11, 2017 over 200 people came out to a community gathering at the Longhouse on UW's campus to learn about the impacts of genetically engineered (GE) salmon on Northwest Coast Salish tribes, the environment, and human health. Organized with the Muckleshoot Food Sovereignty Project, the event was centered on the importance of wild salmon as a cultural and ecological keystone species in the region. Read the full report back here, watch the video, and check out our photo album!
---
TUES APRIL 4, 7-9 pm
Bobby Seale – Chaos or Community? Where Do We Go From Here?
University of Washington, Tacoma, William Philip Hall. April 4, the anniversary of Dr. King's assassination in Memphis, join the conversation based on the title of his last book, a question many of us are concerned with today: Chaos or Community: Where do we go from here? The speaker is Bobby Seale, co-founder of the Black Panther Party, from Oakland, California. He is traveling the country urging the young people get involved in politics and community organizing. The reception starts at 6:30 PM, presentation begins at 7 PM. More info.
WED APRIL 12, 5:30-8 pm
Disrupting the System - the Valve-turner Direct Action panel
University of Washington "wǝɫǝbʔaltxʷ" Intellectual House. On October 11th, 2016 5 organizers turned emergency shut-off valves on all 5 pipelines that carry tar sands oil into the United States. This was an unprecedented act of direct action that shut down 15% of US crude oil imports for nearly a full day. Now the "Valve-turners" face Felony charges in four states and sentences up to 51 years in prison. Over the coming months they will confront the legal system with the questions of fairness, risk, and equity as they argue the necessity of their action in courts across four states. Come hear why disrupting the status quo is imperative to our civilization's survival and why civil disobedience is the most powerful force available to citizens now that all legal, incremental and reasonable efforts at averting climate catastrophe have been exhausted. Sponsored by the UW Comparative History of Ideas (CHID) Program and the American Indian Studies and the Ethnic Cultural Center. The event is free. More info.
THURS APRIL 13, 7-9 pm
El Centro de La Raza, 17th Ave South & South. East of Salinas takes us to the heart of California's "Steinbeck Country," the Salinas Valley, to meet a bright boy and his dedicated teacher — both sons of migrant farm workers. With parents who are busy working long hours in the fields, third grader Jose Ansaldo often turns to his teacher, Oscar Ramos, for guidance. But Jose is undocumented; he was born in Mexico. Like many other migrant children, he is beginning to understand the situation — and the opportunities that may be lost to him through no fault of his own. East of Salinas follows Jose and Oscar over three years: the boy is full of energy, smarts, and potential, while his teacher is determined to give back to a new generation of migrant children. More info.
SAT APRIL 15, 2pm-6pm
Westlake Park, 4th Ave, Seattle
On the weekend before tax day, Black Lives Matter is calling for a march to stand up against a tax system that does not value people of color, Black people, and marginalized people. The demand is for tax equality regardless of economic status and for Trump to release his tax returns. Wear a black beanie to represent equal taxation in America and support people of color. More details and volunteer contact info on Facebook. #BlackLivesMatter #BLMEconomicPolicy
FRI APRIL 21 5:30-9:30 pm, SAT APRIL 22 8:30 am - 4:30 pm
Living Nonviolence: A Workshop of Philosophy and Practice
University Congregational UCC 4515 16th Ave NE, Seattle WA 98105. Nonviolence is not a passive approach to ducking and covering in times of difficulty. Not at all. Rather, nonviolence is a way of life for courageous people, requiring practiced discipline, and when lived out can send a powerful message of love and justice even when met with anger, prejudice, and hate. It has changed the world before and it can do so again. Come join the 2016 recipient of the Gandhi International Humanitarian Award Bernard Lafayette Jr., as he teaches the power and techniques of Kingian nonviolence. This workshop will focus on how to apply principles of nonviolence in hands-on ways both (a) in public spaces such as legislative meetings and protests as well as (b) in interpersonal interactions with friends, family, co-workers, and more. All are welcome to learn at this two-day workshop, with two parts: Friday April 21 from 5:30-9:30 P.M., and Saturday April 22 from 8:30 A.M.-4:30 P.M. Please note that this is one event that covers two days; that said, if you can only make part of it, please come! Even part of the time will be valuable. Sponsored by Project Pilgrimage. More info.
SUN APRIL 23, 5:30 – 7:30 pm
Meaningful Movies : Sustainable Ballard Presents: "Open Sesame: The Story of Seeds"
Royal Drummer Cafe, 6420 24th Ave NW Seattle. Join Meaningful Movies : Sustainable Ballard for a screening of Open Sesame: The Story of Seeds. One of the world's most precious resources is at risk. This timely and emotionally moving documentary, Open Sesame: The Story of Seeds, illuminates what is at stake and what can be done to protect the source of nearly all our food: SEEDS. Seeds provide the basis for everything from fabric, to food to fuels. Seeds are as essential to life as the air we breathe or water we drink…but given far less attention. A discussion following the film will be led by Bill Thorness, gardening author and coordinator of the King County Seed Lending Library. Arrive early to enjoy Happy Hour pricing of 25% off all items on Royal Drummer's regular menu. More info.
SAT MAY 6, SUN May 7, 9am-3pm
Tilth Alliance's May Edible Plant Sale
4850 Meridian Ave. N, Seattle. You'll find an amazing selection of tantalizing veggies to choose from, including summer crops like tomatoes, peppers, squash and corn, foodie favorites, heirloom varieties, culinary herbs, edible flowers, pollinator plants and fruit trees and shrubs. The plants are the best varieties to grow successfully in our Pacific Northwest climate. FREE to attendees. More info.
Thank you for reading CAGJ's e-newsletter!
Forward this E-mail | Unsubscribe | View E-mail in a Browser
CAGJ is funded by the community - Become a Member today!