September E-News:
9/19 Teach-Out with Farmworker Union
Danielle Friedman says farewell

CAGJ HAPPENINGS

NEWS & ANALYSIS
TAKE ACTION
Sign the petition: No GMO Banana Human Trials

COMMUNITY CALENDAR


Get Involved! Upcoming CAGJ Meetings:

Food Justice Project: 3rd Tues/month, 6:30 - 8:30, for more info email us

AGRA Watch:
time varies, for more info email us

Contact us with any questions!

Join us on Facebook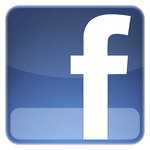 Follow us on Twitter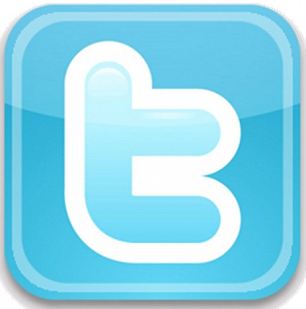 Blogs
CAGJ's blog
AGRA Watch's Blog


SAT Sept 19, 8:45 am - 4pm
CAGJ's Food Justice Project invites you to a Teach-Out with Familias Unidas por la Justicia, the independent farmworker union in Burlington, WA who has called for a boycott of Sakuma and Driscoll's berries. Join us to learn about the history and current landscape of farmworker organizing from members of Familias Unidas, as well as Community to Community, take a tour of the farms and engage in a discussion about next steps to strengthen the boycott. Registration is required - click here! After you register, we will send you more details about the logistics of the day, including carpool coordination, meeting location and lunch. We will work out disability accommodations if needed. Co-Sponsored by Seattle Boycott Committee. Email us questions!
Goodbye

f

rom Danielle Friedman, CAGJ's Organizing Director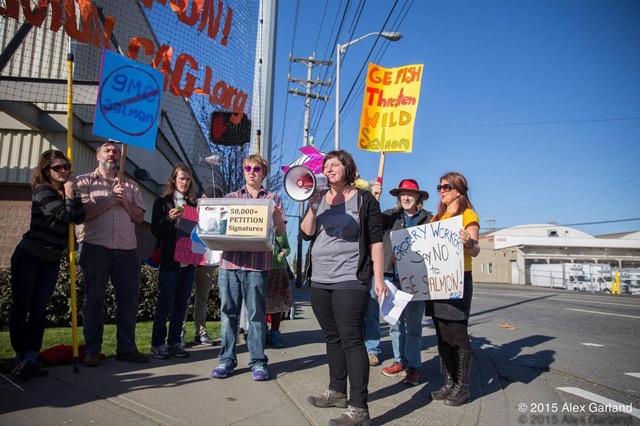 I have transitioned out of my role at CAGJ and moved on to a new opportunity as Early Learning Policy Manager at Thrive Washington. I have really enjoyed working as CAGJ's Organizing Director for the past couple of years. I have been inspired by the passion and power of our members, volunteers and interns. In my time here, I have had great experiences working on the Costco/ GMO Salmon campaign, the AGRA Watch Summit and the SLEE dinner. I'm glad that I was able to streamline our operations by getting the new database up and running and updating our website and e-mail. My last day at CAGJ was Sept. 4th. Heather Day will be increasing her hours and taking over my position for now. CAGJ will be hiring for a new position in early 2016. Keep posted! I plan on continuing to be involved. A big thank you to all of CAGJ's amazing members, volunteers and interns that I have worked with that have made me laugh, worked through hard things with me and taught me how to be a better activist!
---
CAGJ HAPPENINGS
TUES Sept 15, 6:30-8:30PM, New Member Orientation at 6PM
Get Involved with the Food Justice Project
Location: Central Co-op's Rochdale Room - 1900 E Madison St, Seattle
Through community education, political action, anti-oppressive organizing and community-building, the Food Justice Project (FJP) seeks to challenge and transform the globalized, industrial, corporate-driven food system and promote existing alternatives. Meetings are the 3rd Tuesday of every month. New to the Food Justice Project? Volunteer orientations will be held before the meeting from 6pm-6:30pm. Orientations are a great way to learn more about the Food Justice Project, our current campaigns, and ways you can contribute. If you would like to attend an orientation, please RSVP.
MON October 5, 6:30 - 9pm
AGRA Watch Film Screening: "Seed of Freedom" and Update on one year of collaboration since Africa-US Food Sovereignty Summit
Location: Central Co-op's Rochdale Room - 1900 E Madison St, Seattle
Join AGRA Watch to watch a short film about seed sovereignty in Africa, and, to mark the one-year anniversary since our Africa-US Food Sovereignty Summit. Let's celebrate and discuss the next steps of our work in collaboration with the African food sovereignty movement! "The origin of food is seed," says
Food Sovereignty Ghana
. "Whoever controls the seed controls the entire food chain." About the film: "The story of seed has become one of loss, control, dependence and debt. It's been written by those who want to make vast profit from our food system, no matter what the true cost. It's time to change the story. Seeds of Freedom charts the story of seed from its roots at the heart of traditional, diversity rich farming systems across the world, to being transformed into a powerful commodity, used to monopolise the global food system." We will provide food and drink!
RSVP's appreciated – email us
.
CAGJ Fundraiser: 41 Legs Urban Farm Dinner with Eric Holt-Giménez, Author and Director of Food First
Join CAGJ's Director Heather Day and her husband Travis English, annual Chef at CAGJ's SLEE Dinner, for an intimate dining experience using ingredients from their home in Madison Valley, where they operate 41 Legs Urban Farm. On October 24 they will host special guest Eric Holt-Giménez, Director of
Food First
, for a fundraising dinner for CAGJ. Enjoy a 7 course meal with 14 other guests - the menu will likely include Chestnut Vermouth Soup, Smelt with Smoked Paprika Corn Cakes, Labneh and Ikura, Baked Oysters and Seasonal Sorbet, along with other dishes. Reservation required -
email us for more info
!
CAGJ Presents: "Climate, Food and Race: Challenges for the Food Movement", Talk given by Eric Holt-Giménez, Director of Food First/The Institute for Food and Development Policy
Location: UW Campus, wǝɫǝbʔaltxʷ Intellectual House (See map here) .
CAGJ aims to raise awareness about the connections between climate justice and food sovereignty. We are pleased that Eric Holt-Giménez will speak on this topic as part of a Northwest tour to mark Food First's 40th birthday, coordinated by CAGJ. About Eric's talk: "Global warming has become the largest single threat to health, community well-being and the environment, worldwide. Mass migrations, famine, and conflict over food and water access and the concomitant spread of chronic and communicable disease are already underway. The disastrous effects of climate change fall hardest on low-income communities and people of color, in the US and around the world. "Climate victims" are linked by the critically high levels of vulnerability; the result of historical (and recent) processes of dispossession, exploitation and oppression. Our modern food system is at the center of both the causes and effects of climate change. Pathways to community climate resilience and the reversal of global warming pass through the multiple challenges of capitalism, racism—and food." Sponsored by Community Alliance for Global Justice and University of WA programs, including: Anthropology, CHID, Environmental and Occupational Health, Geography, Latin American and Caribbean Studies - Henry M. Jackson School of International Studies, Program on the Environment, SPH Nutritional Sciences Program.
Membership in Collective Work Space:
Share an office with several other grassroots nonprofits in the International District! We have one fairly large desk available to rent monthly in a collective work space. Several grassroots organizations who frequently collaborate currently share the space. Option available to split the desk amongst 2 organizations/individuals. Office includes Conference room and Kitchenette. Wheelchair accessible. Rent is less than $200 per month, and some costs are shared if so desired, including printer ink and paper. Near many bus lines, and ID stop in tunnel.
Contact us
for more info or to arrange to see the office!
---
NEWS & ANALYSIS
Black US Farmers, Honduran Afro-Indigenous share 2015 Food Sovereignty Prize - CAGJ will travel to Iowa for awards ceremony
In this moment when it is vital to assert that Black lives matter, the U.S. Food Sovereignty Alliance honors Black and Afro-Indigenous farmers, fishermen, and stewards of ancestral lands and water. We especially commemorate them as a vital part of our food and agriculture system – growers and workers who are creating food sovereignty, meaning a world with healthy, ecologically produced food, and democratic control over food systems. The U.S. Food Sovereignty Alliance has awarded the domestic Food Sovereignty prize to The Federation of Southern Cooperatives (FSC), and the international prize to the Black Fraternal Organization of Honduras (OFRANEH). If you attended CAGJ's 2010 SLEE Dinner, you had the privilege of hearing
Ben Burkett give the keynote
– he is the Director of the Mississippi Association of Cooperatives, a member of FSC. The prizes will be presented in Des Moines on October 14. CAGJ's Director Heather Day and other members will travel to Iowa to participate in the annual Assembly of the U.S. Food Sovereignty Alliance, as well as the Food Sovereignty prize award ceremony. The last time we travelled to Des Moines was to accept our Honorable Mention award in 2009, the first year the Food Sovereignty prize was presented! Organizers chose to organize the ceremony in Iowa to provide an alternative view to the World Food Prize, also awarded that week in Des Moines, where Norman Borlaug was from, the "father of the green revolution".
Learn more!
---
TAKE ACTION
As a result of the Africa-US Food Sovereignty Summit in October 2014, we have been working closely with activists in the African Food Sovereignty Alliance as well as students at Iowa State University to try to hold ISU accountable for the GM banana feeding tests scheduled to begin on 14 undergraduate women. Based on recent information we received, we learned that there has been no safety testing of the GM banana. Moreover, Africans are rejecting this "bio-fortified" crop (funded by the Gates Foundation) because they already have a rich array of bananas in their country. While we have already sent an
Open Letter to ISU
from grassroots food sovereignty organizations, we are now calling on YOU to sign this
petition
launched by students at ISU! We need 500 more signatures! Read more about the banana, as well as links to recent articles
here
.
Please sign the petition today and share widely.
---
SAT Sept 12, 10 – 4pm
Seattle Tilth Harvest Fair
Visit CAGJ's booth, and celebrate harvest season at Seattle Tilth's annual urban farm festival! Participate in this fun, lively hands-on community festival with workshops, cooking demonstrations and fun activities for all ages. Eat tasty food and enjoy live music with friends and family. Harvest season is a time to celebrate! Bring your friends and family for cider pressing and DIY herb crowns. Kids can participate in crafts in the children's garden, see a puppet show and take part in the parade at noon (arrive by 11 a.m.) with a marching band! Co-hosted with Tilth Producers, the annual Harvest Fair is FREE and open to the public, with voluntary donations accepted at the entrances. Location: Meridian Park.
THURS, Sept 17, 6 – 8:30 p.m.
Cultivating Readers: Celebrating Food Literacy Month
See what's cooking at this evening celebrating local food, local authors, writing and community! Socialize with chefs and food organizations, then join a discussion with chefs on the authors on the ways we talk about – and build community around – food. Special guest: First Lady Trudi Inslee, First Lady of the State of Washington. Brought to you by the Society of Children's Book Writers and Illustrators (Western Washington), Readers to Eaters, and The Seattle Public Library. Featuring: Tarik Abdullah, Chef and Educator, DJ and a Cook Pop Up Series; Kelly Jones, author of "Unusual Chickens for the Exceptional Poultry Farmer" (middle grade novel); Philip Lee, Publisher at Readers to Eaters; Sara Nickerson, author of "The Secrets of Blueberries, Brothers, Moose & Me" (middle grade novel); Katherine Pryor, author of "Zora's Zucchini" (picture book), and others. The evening kicks off at 6 p.m. in the SirsiDynix Gallery with exhibits and demonstrations from local food organizations. The main presentation begins at 7 p.m. in the Microsoft Auditorium. Books will be available to purchase from Secret Garden Books. More info.
Join in on a week-long celebration of all things Seattle Made! Hundreds of producers, manufacturers, retailers, restaurants, and grocers across the city are showcasing the huge variety of products made right here in Seattle, and telling the story of why making things in Seattle is so important. Check out all the fun demos, samplings, tours, events, contests & prizes, and a big ol' party!
SAT, Sept 26, 1pm-7pm
"How'd they make that?"
We use and see hundreds of products a day, and there's a ton of stuff being made right here in Seattle, hidden in plain sight! Get a behind-the-scenes look at what it takes to transform materials and ingredients into the products we love and use and take for granted every day. You'll visit four local factories and production spaces that make food, beverages, and products, and hear directly from the makers why they do what they do. We'll have a snack picnic of locally made food, and we'll top it off with a wine reception at Elsom Cellars! Thanks to our expert friends at Evergreen Escapes for hosting the tours. Location: Evergreen Escapes, 2960 4th Ave S, Seattle, WA 98134. Cost: $105 – general public; $95 – members.
SAT Sept 26, 5-9 p.m.
Location: Magnuson Park. The auction is a fun and exciting evening that benefits our programs to build healthy communities, a healthy food system and a healthy environment. Register for the event.
SAT Oct 10, 9 - 5pm
11th ANNUAL SEATTLE RACE CONFERENCE "Perceptions Kill! The Impacts of Implicit Racial Bias"
Location: Pigott Hall, Seattle University. The continuing heartbreaking events throughout the country continue to fuel our goals of creating a conference addressing implicit racial bias. We have received many outstanding workshop proposals promoting conversation, developing skills, and building community. We have received proposals from: school districts; city, county, and state government; along with sessions by many community groups and organizations. We are excited to announce that this year's keynotes will be by: Dr. Samuel Y. Song, Getting Underneath Our Perceptions of Race: How Implicit Bias Works; Dr. Leticia Nieto, Awakening to What Works: Practical Approaches to Deep Social Change; and a conference closing performance by the Splinter Dance Company. We expect the conference to reach full capacity and recommend that you register early. REGISTRATION IS OPEN. Early-registration for Saturday's Conference is $25; $35 after 9/22. Students and youth under 21 attend for $10, with partial scholarships available. Register here. Email questions and inquiries about the conference.
CAGJ's calendar is open to all! Send announcements relevant to CAGJ's Members to contact_us@cagj.org.

Thank you for reading CAGJ's e-newsletter!
Forward this E-mail | Unsubscribe | View E-mail in a Browser
CAGJ is funded by the community - Become a Member today!