Buy new T-Shirts and Calendars
2018 Calendar: $18, or 3 for $45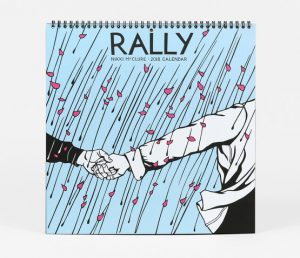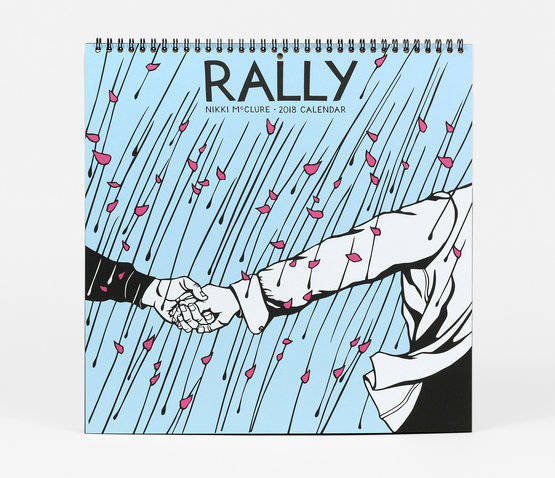 Nikki McClure uses an x-acto knife to cut her designs into paper. Each image is an original papercut, cut from a single piece of paper. This year's calendar features these verbs and nouns: Rectify, Renew, Astound, Rally, Instigate, Earth, Tide, Forward, Defend, Risk, Take Action and Con Nosotros. Printed on acid-free paper using soy ink in Olympia, Washington by union-labor. See all 12 pages here – but please order from CAGJ!
CAGJ is unveiled a new T-shirt at the October 21 SLEE Dinner, so you can show off your food justice pride! Pre-order your 2017 CAGJ shirts today to get $5 off! The price will go up to $25 after the SLEE Dinner.
The shirt's art and design is by Heather Elder, printed by TS Designs. Super soft, 100% certified organic cotton fiber, made in the USA. The text reads "Community Alliance for Global Justice" above the art, and "Strengthening the Global Food Sovereignty Movement" below.
Order your shirts in two different styles below!
Classic fit: a standard t-shirt fit
Fitted: a "women's" style t-shirt fit
Youth sizes
About Shipping Method options:
"Pickup" means you will pick up your shirt(s) at the SLEE dinner.
"Store Pickup" means you will pick up your shirt(s) after the SLEE dinner at the CAGJ office in Seattle's International District.
"Standard Domestic" means we will mail your order to your address after the SLEE Dinner.